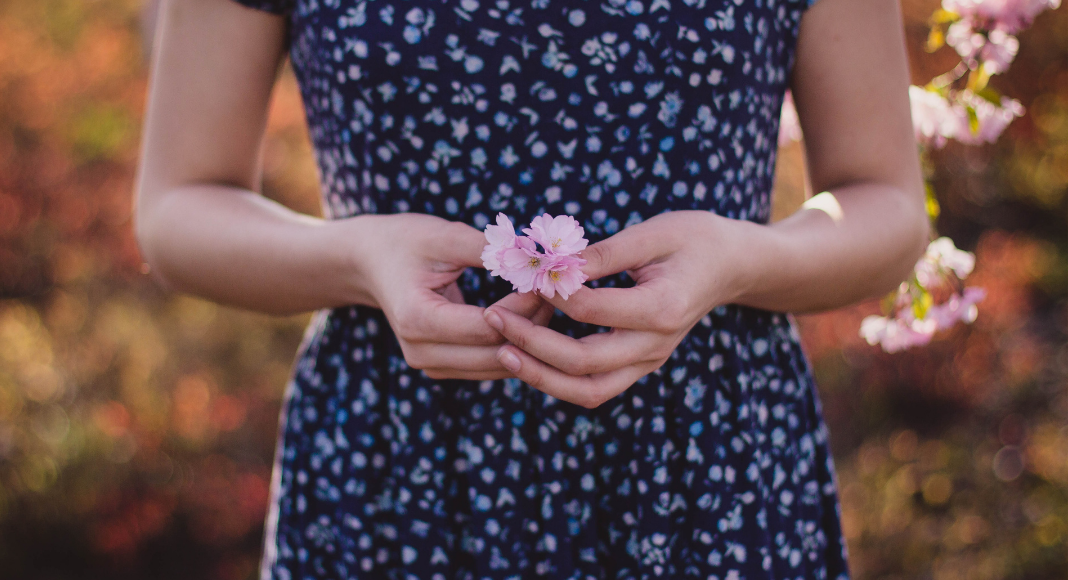 As the leaves turn orange and everything else is coated in pink, I thought it would be helpful to share a few do's and don'ts of Breast Cancer Awareness Month. My credentials for offering this advice? I once stayed at a Holiday Inn Express, and, more importantly, I am a six-year breast cancer survivor.
With the caveat that these opinions are solely mine and may differ from other survivors, here are some ways you can honor those fighting breast cancer in October and every other month of the year.
DON'T buy pink jerseys.
Or mugs. Or shoes. Or any pinkwashed item purporting to support breast cancer causes.
Every October, retailers across the country roll out the newest pink apparel and household goods, luring you into a seemingly win-win purchase. "I can support breast cancer by rocking new pink socks? Yes!" Actually, no. In reality, most of these purchases give pennies on the dollar, if anything, to breast cancer organizations and research.
For example, anyone who has watched an October NFL game can't miss how everything from cleats to down markers are drenched in pink. Yet, of all the pink NFL merchandise sold each year, only 8% goes towards cancer research. Similarly, the fine print on Dick Sporting Goods' website states that some companies selling breast cancer merchandise at the store don't donate any money to breast cancer charities. So when you buy that shirt exclaiming "Save the Ta Tas!" there is a good chance the ta tas don't benefit from a single penny.
And beyond the actual dollars, buying and wearing pink just for "awareness" is silly. At this point, who isn't aware of breast cancer? Instead, it's the equivalent of a performative social media post. It may give you a brief boost of do-gooderness, but it literally does nothing to impact the cause.
DO donate to local organizations that directly support those fighting breast cancer.
Take the $20 you planned to spend on that pink tumbler and donate it to a local organization providing direct support to those fighting breast cancer. While you may think, "It's only $20. Would it even make a difference?" every dollar counts when trying to support the 5,000+ Hoosiers who receive a new breast cancer diagnosis each year. (Also, not to go all Marie Kondo, but I bet you – like me – have a cabinet full of tumblers and don't need another one. You're welcome.)
While there are many worthy local organizations, my personal favorite is Pink Ribbon Connection. PRC is a grassroots nonprofit providing free services like peer counseling, prosthetics, bras, and wigs, and breast cancer education and resources. PRC even gives gas cards to those struggling to get to and from chemo and has a freezer full of food for days when chemo leaves you unable to cook for yourself and your family.
Unlike buying that pink hair scrunchie, donating $10 to PRC will actually make a difference in the life of someone battling breast cancer. I know from personal experience.
DON'T be afraid of mammograms.
Before I discovered a lump in my breast at 34 years old, I had only heard about mammograms, and none of it was good. They were described as painful and something you totally want to avoid. Since then, I've had seven mammograms and can confidently say this: None of that is true.
Now, is getting a mammogram my favorite thing in the world? No. Would I want to do it every day? Definitely not. But is the 30 seconds of squish bearable? Yes. Is it less painful and invasive than chemo, a mastectomy, and radiation? Heck yes!
The earlier we detect breast cancer, the better the outcomes. Period. If you wait to get your mammogram until you have symptoms, your cancer may be more advanced, which means increased treatment and decreased survival rates. So while getting a mammogram isn't what anyone would call fun, I think we can all agree it's a lot better than going through chemo or worse.
If you are overdue, please stop reading right now and call to schedule your mammogram. And if you're scared, let me know. I'm happy to talk you through it and even hold your hand during the big squeeze.
DO perform self-exams.
Another thing I didn't do before my diagnosis? Self-exams. I had no family history of breast cancer, so I assumed my two breast exams during my annual visits with my primary care physician and OB/GYN were sufficient. Cancer doesn't grow fast, so surely they would catch it early, right?
Wrong. Oh, so wrong.
First, 75% of women who are diagnosed with breast cancer have no family history. Read that again. The vast majority of women with breast cancer have no family history or genetic predisposition. Breast cancer can and does happen to anyone.
Also, cancer can grow fast. Really fast. Just nine months before I found a lump, my PCP felt no abnormalities. Turns out, I had the most aggressive form of breast cancer and my rogue cells quickly grew into two tumors and spread to a lymph node. Had I not randomly felt a lump as I was putting on my bra one morning, my Stage 2 breast cancer could have been a lot worse due to my ignorance on the importance of self-exams.
Now, every time I put on lotion after a shower, I do a quick self-exam of "Leftie" (aka my one remaining breast). While it may seem over the top, I have learned the hard way how important it is to know exactly what your breast tissue feels like so you can immediately identify any changes.
DON'T offer platitudes.
This next "do and don't" probably warrants it's own post and absolutely falls into the category of personal opinion. But, in a nutshell, I beg you to avoid platitudes when trying to support someone fighting breast cancer. What am I talking about?
God only gives you what you can handle … Just stay positive! … It could be worse … What doesn't kill you makes you stronger, right? … Everything happens for a reason.
All of these were shared repeatedly with my husband and me during my battle with the beast, and not a single one made us feel better. Especially that last one. No one knows why my cells went rogue, so insinuating I was chosen to carry this burden and should view whatever comes out of it as a gift is unbelievably insulting. (As was the often heard comment of, "Oh, you have breast cancer? My [insert family member] died of breast cancer." A great pep talk, thanks!)
DO sit in the well of suffering.
Instead of offering empty (or downright discouraging) words, I encourage you to instead get comfortable with being uncomfortable by sitting in "the well of suffering." Notice I said sit. Because the most important thing you can do for someone battling breast cancer (or any traumatic experience) is just be there with them. Not for them, out of a sense of obligation. Not talking to them, offering unsolicited advice, or trying to fix it. Just being there with them in the messy, awkward, and complicated world of grief.
When you're willing to climb down into the well of suffering and just be, you honor their pain and let them know they are not alone in the scary and unpredictable fight against breast cancer. And that's way more valuable than any pink ribbon coffee mug.