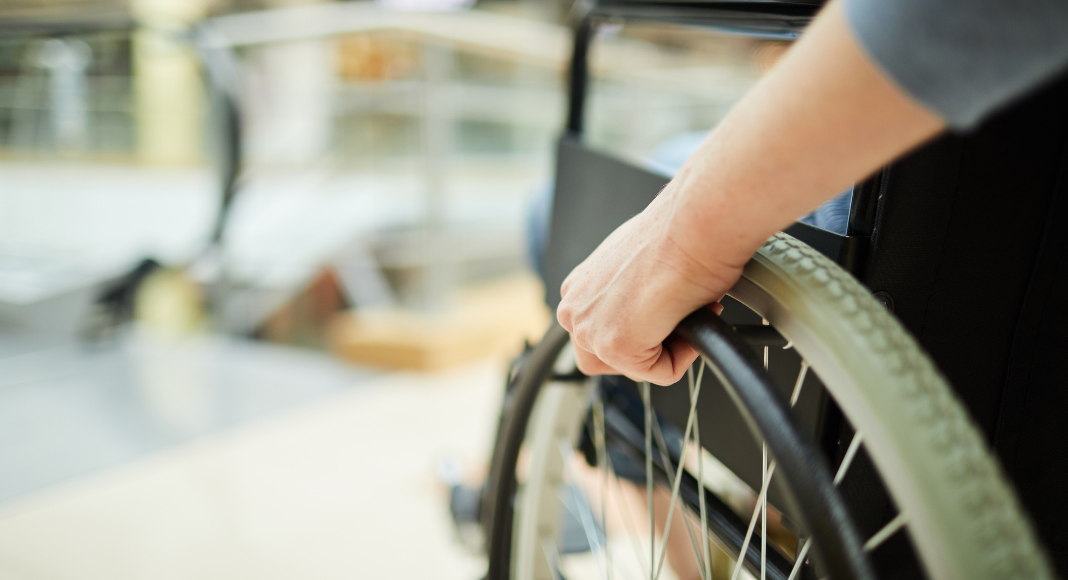 May is Mobility Awareness Month. This month helps shine a light on the need and options available to help people with disabilities. It's a time to bring attention to the millions of Americans who live with mobility limitations, the challenges they face, and how we can all come together to help create a more accommodating and equitable society for all.
Join us to help make a positive impact this May with the Heart of Indianapolis Moms and Servants at Work (SAWs.) 
What:

Servants at Work (SAWs©) is a faith-based nonprofit organization dedicated to providing freedom to individuals with long-term disabilities in low-income households through the construction of wheelchair ramps to the exterior of the homes. "Our ramps serve as their gateways to the world, re-opening the possibilities of connecting with neighbors and their larger community. Our ramps promote independence, connection, and a greater quality of life," Laura Belko, Program Development Manager, explains. 
Who:
According to the CDC, 1 in 4 adult Americans lives with a disability. And of those, mobility disabilities are the most common. In Indiana, roughly 14% of our adult population faces mobility challenges. 
"At SAWs, we build freedom one ramp at a time. SAWs does not charge recipients for their ramps. We depend on the generosity of individuals, churches, corporations, grants, foundations, and nonprofit organizations to support our efforts." The ADA-compliant ramps provide safe egress and access to the community for those who lack accessibility inside their home due to a disability. "We seek to transform the lives of our ramp recipients and our volunteers through meaningful service." 
How:
Volunteers power the mission. Whether you can help build ramps, make phone calls to prospective recipients, or have other skills to share, SAWs has a place for you!

They welcome a diverse group of team-building partners that include businesses, churches, and service organizations. SAWs provides the on-site expertise, leadership, tools and raw materials needed for the construction of a ramp while the team provides the volunteers.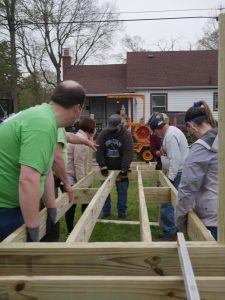 Team builds are popular because of their immediate, tangible impact on the lives of clients and their caregivers.
So in the spirit of mobility awareness, join us in supporting Servants at Work.  Be an advocate, make a gift, sign up to volunteer. No matter your contribution, learning more helps us all practice good allyship not just in May but all year.