I thought I was destined for the stage when I was growing up. Little did I know, I was more destined to continue to perform on my parent's fireplace hearth, but hey, a kid can dream. I was lucky to grow up in a school that allowed me to perform in school musicals and plays throughout my younger years. But I, like many, wanted more. I enjoyed testing my skills on a larger stage, so to speak. I wanted to move beyond my high school auditorium, meet other actors, and see how I matched up. Put simply; I needed Summer Stock Stage.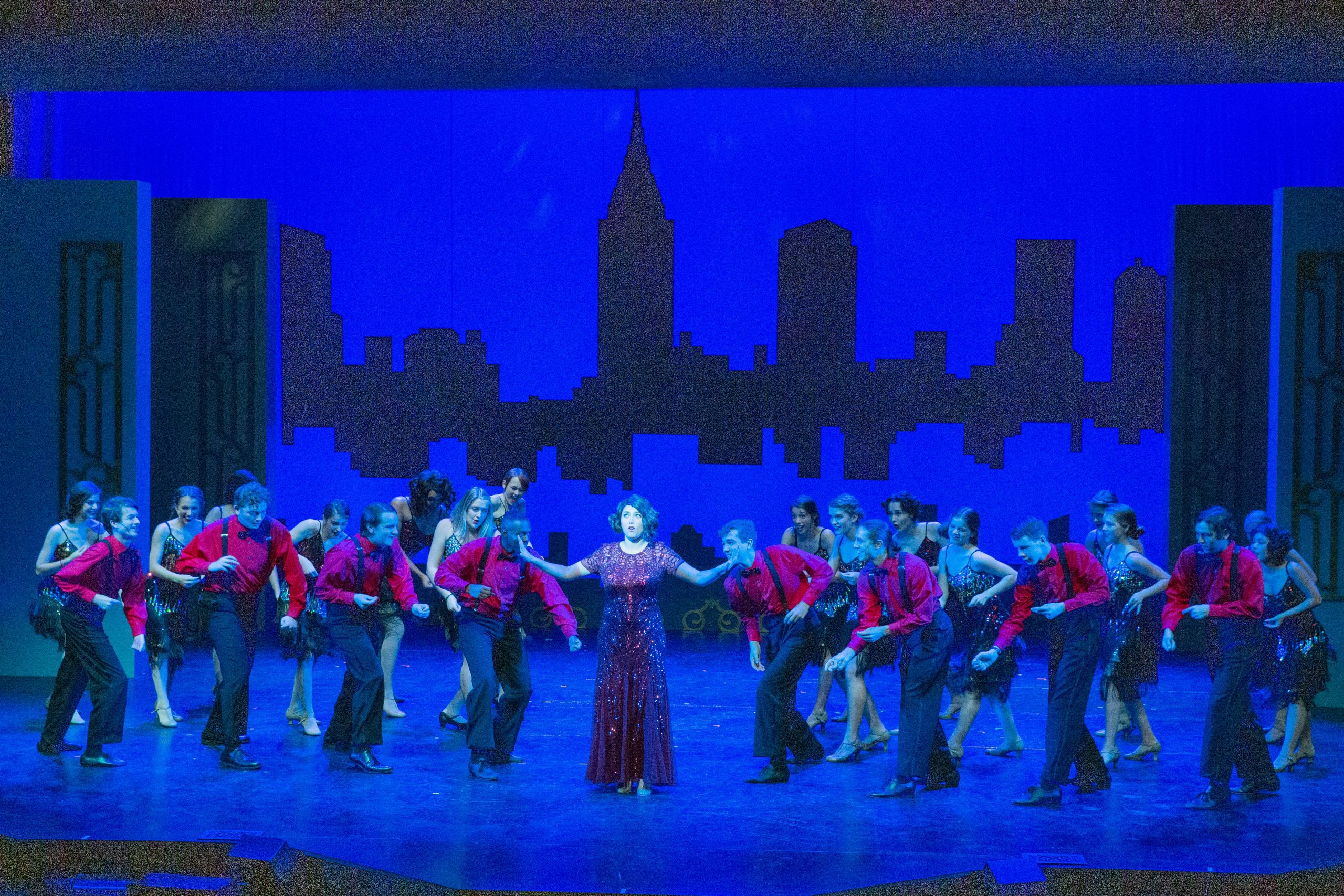 Summer Stock Stage, a non-profit arts organization, exists to provide the highest quality musical theater experiences for the next generation of performing artists. Founded in 2003, Summer Stock Stage originated with Emily Ristine Holloway's positive experiences in a youth theater program in the late 1980s. Because she believed that this experience helped lead to her success as a professional actress and director, she wanted to develop a similar program for Indianapolis area youth in the early 2000s.
In 2003, Ristine Holloway joined with Kelly Butler Smith, producer and choreographer, and John Williams, longtime Head of Fine Arts at Park Tudor School to offer an outstanding summer theater experience. Over the last nineteen years, SSS/Eclipse has produced 38 shows featuring 1,500 students and emerging artists. Every year SSS alumni enter the top musical theater programs in the country, and many are pursuing musical theater careers throughout the country, in tours, regional theater, and on Broadway.
What I love most about this fantastic program is the synergy of a professional production team and the energy and enthusiasm of young performers. This combination results in productions that combine the freshness of new talent with the experience and wisdom of veteran artists. It's a young actor's dream.
In addition to SSS, Eclipse is the emerging artist program that provides paid opportunities for performers embarking on their careers. SSS and Eclipse also offer paid positions and internships for college-aged technicians, stage managers, musicians, and other artists. For many college-aged artists, this is their first professional theater job.
This year, SSS season features four outstanding productions that start this week.
Cabaret is an Eclipse production running June 2–12 in the Russell Theatre at the Phoenix Theatre Cultural Centre. The show is directed by Carlos Medina Maldonado, musical direction by Mike Raunick, and choreographed by Alexandria Van Paris. I've seen some of the rehearsal, and this is sure to be an amazing show.
The Addams Family Musical is a Summer Stock Stage production June 23-26 in the Ayres Auditorium at Park Tudor School. Directed by Emily Ristine Holloway, the show will include 40+  high school students from across central Indiana. The music director is Jeanne Bowling and the choreographer is Jerico Hughes.
Also attached to The Addams Family Musical is the Summer Stock Stage Academy. Over two weeks, Academy students gain confidence as they work with the SSS artistic team to learn music, choreography, and stage direction.  This summer, students (grades 2-8) will perform their own junior production of The Addams Family! The Addams Family will be performed on the final day of camp on the same stage used by the SSS main stage production.
Bring It On: The Musical is a Summer Stock Stage production running July 28-31 in the Ayres Auditorium at Park Tudor School. This show will again feature young adult actors and highlight local cheerleaders led by local coaches Casey Jamerson and Brenda Jamerson. The director is Zack Neiditch, Musical Director Jerico Hughes and Choreographer Alexandria Van Paris.
The season caps off with Fugitive Songs, an Eclipse production running August 3-7 in the Russell Theatre at the Phoenix Theatre Cultural Centre. Directed by Emily Ristine Holloway, musical director Tenéh Karimu and Choreographer Mariel Greenlee.
These shows and this program are truly amazing and make Summer Stock Stage such a worthwhile nonprofit in central Indiana. I encourage you to check them out by purchasing tickets this year. The talent is impressive, and I'm confident you won't be sorry!
For tickets to any of these shows, please visit: https://ci.ovationtix.com/35828
For more information on Summer Stock Stage, please visit: www.summerstockstage.com