Gardening with your child is a wonderful way to teach them about responsibility and healthy food choices, while fostering an appreciation of their natural environment. It may also help them avoid allergies, asthma, and autoimmune diseases. The National Wildlife Federation reports that, "When we let our kids play in dirt we're not only allowing them to explore the wonders around them, we are also exposing them to healthy bacteria, parasites, and viruses that will inevitably create a much stronger immune system."
Here are five easy ways to grow enthusiastic gardeners in whatever space you have, from the backyard to the windowsill.
Plan Your Garden, Choosing Plants that are Easy and Fun to Grow
Decide where you will be starting your garden. Do you have space in your yard or will you be working with containers? Knowing what space you have to work with can help you choose plants that will thrive in that environment. For instance, almost all flowers and vegetables need approximately 6 hours of full sun a day. Once you know what you can grow, involve your child in the selection process. You can start with seeds, but you may also want to pick out some starter plants at a nursery so that there is something to take care of in the garden until the seeds sprout.
Bulb plants can be really fun to grow in clear containers, too!
If you choose to plant vegetables (such a great way to get your kids to try new veggies), do some simple research to find out which plants do better during various seasons in Indiana. Typically the easiest vegetables to start out with are tomatoes, bell peppers, cucumbers, basil, and beans. Consider what your family eats, too and what you can best utilize. When I was growing up my mom had a great garden, but we had such an abundance of eggplant that we ended up having eggplant parmesan at least twice a week! Check out Pinterest to find creative new recipes for your harvest.
Make the Garden Welcoming to Kids
There are some elements of gardening that are not fun–the heat, bugs, the waiting for plants to take off. Keep your kids from seeing gardening as a chore by adding some fun, whimsical elements that make them want to hang out in the garden.
I love these recycled plastic bottles that have been repurposed for a container garden. Here is a fun tutorial that shows you how to repurpose plastic soda bottles. This is a great way to make the garden fun, teach your kids about recycling, and save money!
If you have the space, consider adding some room for play in your garden. Your kids can go outside to water the plants and play a game of tic-tac-toe–giving them their daily dose of Vitamin D and quality time with mom!
Everyone Gets a Job!
Work with your family to assign various tasks–watering, weeding, composting, harvesting–to ensure that your garden is well-tended. The Center for Parenting Education reports that children who do chores, "have higher self-esteem, are more responsible, and are better able to deal with frustration and delay gratification, all of which contribute to greater success in school." The Green Phone Booth has a terrific blog on garden chores for children.
Compost
Want extra help clearing off plates after meals? Get your kids into composting. It is amazing to see how much food waste can be diverted from your trash can (and landfills) while also giving you nutrient-rich soil for your garden. If you are new to composting, here is an excellent guide for beginners. The worms may or may not be a selling point for your kids!
Go Beyond the Backyard!
Spend the day with your kids exploring the Garfield Park Conservatory & Sunken Garden. They offer a variety of programming for youth and adults. Bring your little ones (2-5 years) out for "Jungle Tales" on the second Tuesday of each month to learn about the rainforest and the local environment through stories and crafts. There's also a great playground and plenty of waterfalls and ponds with giant koi.
Visit the gardens and greenhouse at the Indianapolis Museum of Art. You can pack a picnic and even a frisbee and spend the day gathering inspiration for your own garden amidst 100+ acres of natural beauty!
Once you've honed your skills as a family in your own garden, you may also want to consider supporting other young gardeners by volunteering with the Felege Hiywot Center, which teaches urban youth, second generation Ethiopians, and Ethiopian orphans living in Indianapolis about gardening, environmental preservation, and the importance of community service. You can help maintain gardens, participate in an after school program, and help support cultural activities.
For more ideas and inspiration, check out Modernize.com.
---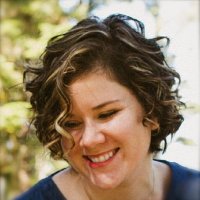 Bryn Huntpalmer is a mother of two young children living in Austin, Texas where she currently works as an Editor for Modernize and nurtures her HGTV obsession. In addition to regularly contributing to Home Decor and Design websites around the web, her writing can be found on Lifehacker, Scary Mommy, About.com and on her personal blog Her Own Wings.