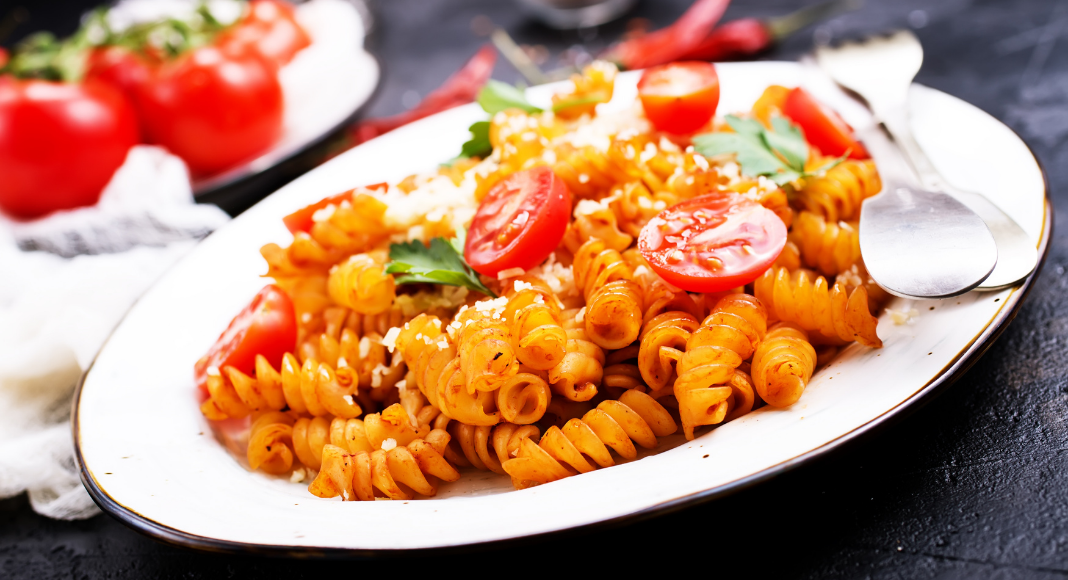 Pasta can be a quick and easy meal for those busy evenings. And chances are, your family will love it. Because, it's pasta! This Baked Pasta with Tofu Ricotta is the perfect recipe to add to your weekday rotation. It's easily customizable for those who aren't vegan too!
Ingredients You Will Need:
12 oz pasta (we used rotini noodles)
3-4 c marinara sauce
1 block extra firm tofu, pressed
3 tbsp nutritional yeast
Juice of 1 lemon
1/4 c fresh parsley, chopped
1 tsp dried basil
1 tsp dried oregano
Salt and pepper to taste
Steps for Making Baked Pasta:
Preheat your oven to 350 degrees. While it's preheating, spray a 9×9 baking dish with nonstick spray.
Bring a pot of salted water to a boil. Cook your pasta about 1-2 minutes less than package suggests. Drain the pasta and return to pot.
Add 2 cups of marinara to the pot and stir to coat the noodles.
Next, make the vegan ricotta for the baked pasta by crumbling tofu in large bowl. Add the nutritional yeast, lemon juice and spices. Season with salt and pepper.
Spread a thin layer of marinara on the bottom of your baking dish. Add half of the pasta. Top with the ricotta. Then, add the remaining pasta and top it with the remaining sauce.
Finally, cover the dish with foil and bake for 45 minutes.
If you aren't vegan, you can easily customize this baked pasta recipe to suit your palate! Simply add ricotta as well as some grilled chicken to the dish. Looking to sneak some vegetables in it that your kids won't notice? Just blend some greens and cooked carrots, then add to the sauce. The customizations for this recipe are endless and regardless of what you add to it, it is sure to be a recipe your family will love!