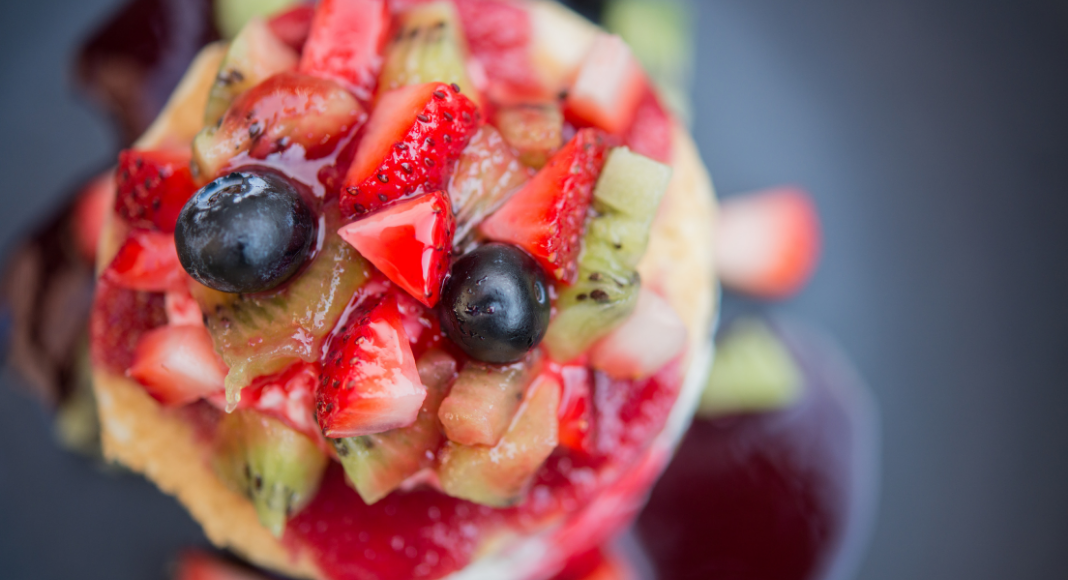 If you're on the hunt for the perfect (I'm talking quick, easy and delicious) brunch idea, look no further! Using croissants as the bread takes this french toast to the next level. This recipe happens to be vegan, but it's also super customizable. You can use whatever you have in the house! Croissant French Toast is now a family favorite and makes not only the perfect meal for brunch, but also is great for breakfast for dinner too.
INGREDIENTS YOU NEED:
3-4 vegan croissants – I got mine from Whole Foods in the bakery section. (Note: This is where it is easy to customize the recipe based on what you have at home!)
1 cup Just Egg OR 4-5 eggs
1/2 cup plant-based milk
2 tbsp sugar
1 tsp cinnamon
Toppings: syrup, raspberries and blueberries – the sky is the limit here!
LET'S GET COOKING:
Note: This recipe does take some "prep" and you will want to start the evening before you plan on cooking it.
Since stale/dry bread soaks up more of the egg mixture, I took the lid off the croissant package before I went to bed the night before so help dry out my fresh croissants.
Next, slice the croissants in half and place them in a 9×13 baking dish.
In a bowl, whisk together Just Egg, milk, sugar and cinnamon. Pour your mixture over the croissants.
Let the croissants soak up the egg mixture for about 15-30 minutes.
Then, heat a griddle or pan to medium-high heat. Be sure to spray with nonstick spray.
Cook each side for 2-3 minutes, or until a nice crust forms.
Top with your toppings and you are brunching!
Again, this Croissant French Toast recipe is extremely easy to customize it. Whether you want to follow the vegan recipe or add your own twist at the ingredients you have at home, you can do so easily and it will still be a hit with the family!
But let's chat the important part: We went classic with berries for our toppings. What would your favorite way be to top your Croissant French Toast?