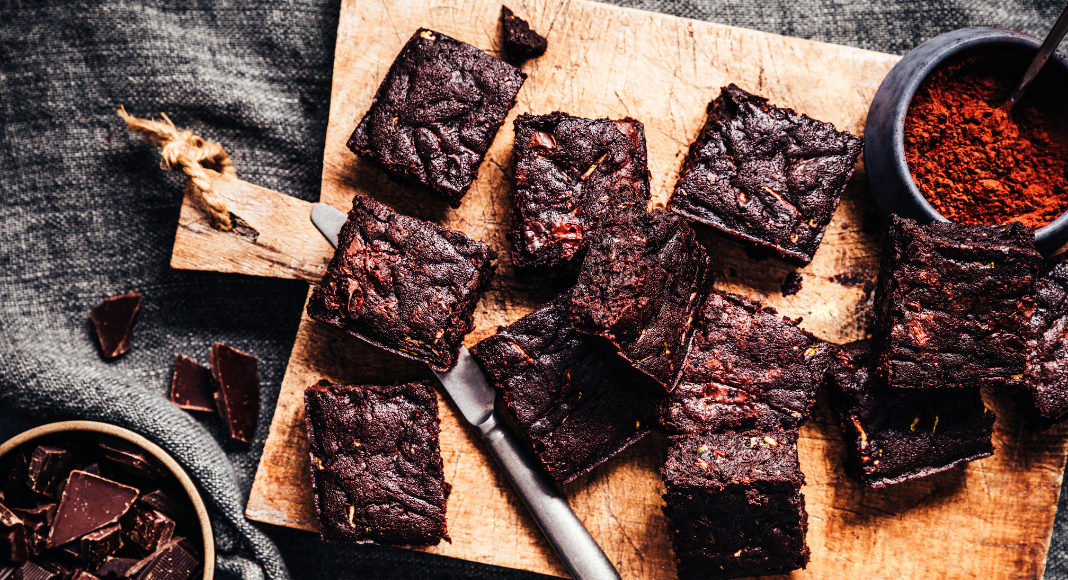 I'm about to let you in on a little secret that will blow your mind. Are you ready? Black beans plus brownie mix equals absolutely DELICIOUS! Okay, just hear me out. I know it sounds super gross. But I promise you that the end result is a fudgey, delicious, vegan, protein and fiber-packed dessert you don't have to feel guilty about feeding it to your kids! These vegan brownies are sure to be a hit with the family!
Best of all? There's only three ingredients in this entire recipe and it truly comes together super quick.
Ingredients you will need:
1 box (for a 9×13 pan) brownie mix (Note: if keeping these brownies vegan is important to you, make sure you look at the ingredients to confirm there is no egg or milk products. I got this box from Aldi.)
1 cup water
1 can black beans, drained and rinsed really good
Optional: 1 cup of chocolate chips (Again, if keeping this vegan, make sure the chocolate chips don't contain any milk products. There are tons of brands that have vegan chocolate chips, I got mine from Trader Joe's.)
Here's How You Make Sneaky Vegan Brownies:
Preheat oven to 350. Lightly coat a 13×9 baking pan with non-stick spray.
In a blender, blend the black beans with water.
Pour the mixture into a bowl with the brownie mix and stir until all is combined.
Add 1/2 cup of chocolate chips to the batter and pour into the prepared pan. Then sprinkle the remaining chocolate chips on top.
Bake for 25 minutes. Cool before eating and enjoy!
These simple vegan brownies are a hit in our house – even with the sneaky black beans! And I'm sure we will be making them again soon. Do you have a favorite vegan brownie recipe? Share with us – we'd love to hear it!