I have always said I would rather talk to a crowd of 10,000 than to a room of ten people. I have always felt comfortable with a microphone, whether it was in the recording studio working for publishing companies, on a dinner theater stage doing eight shows a week, or standing near a pulpit circa 1989 on a Sunday morning singing the newest Sandi Patty release.
I tried out for basketball. I tried out for tennis. I tried out for volleyball and made the team – but the coach said I should really try track. I tried to have what everyone else had – athletic ability on some scale. I wanted to have a coach, ride a bus to and from a game, get a letter jacket, and have my name on a uniform.
But in the end, instead of uniforms, I had costumes. I had tons of costumes – beautiful hand-made costumes.
My first show was a community production of OLIVER. I am sure my audition song was some big belt number like Tomorrow or Johnny One Note. Whatever it was, it won the director over and I was cast as the orphan Oliver. We rehearsed five or six days a week in the evenings. We gathered on our day off to paint the set. Some of the other kids and I would sneak upstairs to the dressing rooms and costume shop for hide and seek. I learned how to wear makeup. I had many "showmances" with devastating break-ups. I learned how to do a quick change in less than one minute. I felt the heat of the spotlight and it felt right.
And that sealed the deal. My friends could play with their sports balls and I would sing and try my best to remember my steps for the group choreography numbers.
Since the age of nine, I have portrayed a tree, a dog, a princess, a Hollywood Star, a nun, a drunk, a Country music legend, a Jewish girl, a Munchkin, a dancing Poppy and more. I have lived out of suitcases for months at a time, roomed in cast houses with strangers who became family, and learned how to say goodbye to people I knew I may never see again. I have waited hours for a chance to sing for thirty seconds to a production team. I have curled my hair and painted my face in crowded bathrooms in Chicago, Atlanta, and New York City. I have heard more no than yes. I have stories of costume malfunctions, wireless mic packs losing power in mid-solo, and wigs flying off during a dance number in DREAMGIRLS.
I have stories of closing a show called BEYOND THE RAINBOW with Actor's Theatre of Indiana on Mother's Day in 2017. I was eight weeks pregnant. It was my first pregnancy. I had to sing Over the Rainbow but I began to weep on stage. The other cast members added their voices spontaneously – one after the other – and carried the song until I could carry it to the end.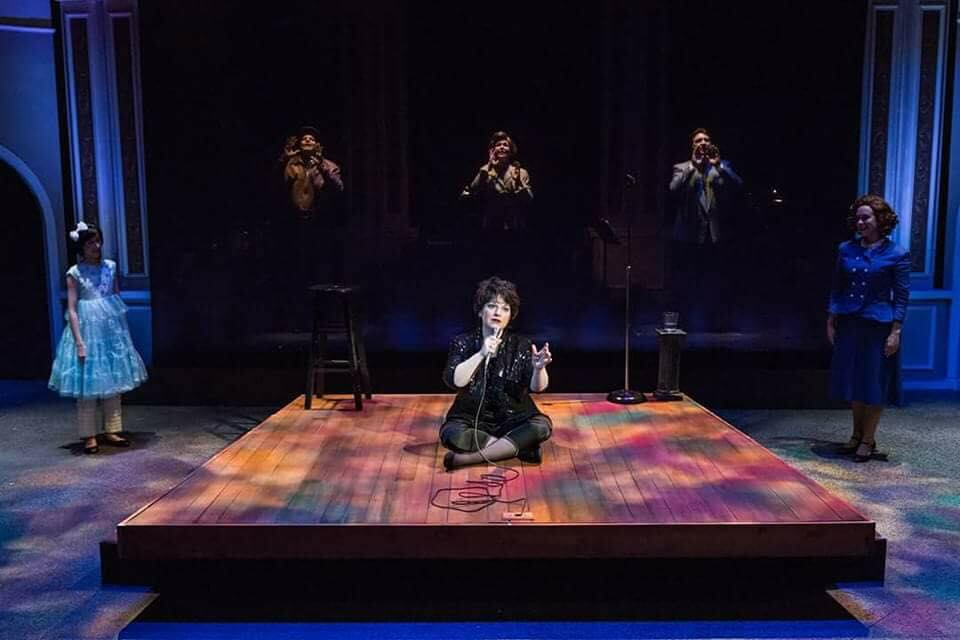 That's live theater. That is the magic.
Watching actors do what they do brings me to a mess of salty tears. I feel the energy that I can not receive anywhere else. Just like a character and story engulfs me as I portray it, so does sitting in the room and watching the story engulf someone else. I have found nothing like it.
My friend, Tiana Jones, is a professional actor and full-time Mom living in New York. She is married to a theater man. She is one of the thousands in the arts community that watched theater doors shut from New York to Florida – from Indiana to Texas – and even the lights go out on Broadway- in a matter of days.
"Theatre is a unique profession. It is so much more than a job. It is a lifestyle. It is a vocation. We are vagrants in a way. We go where the work is. We have grown accustomed to missing out on holidays, weddings, and anything that happens during a five-show weekend. We are oddly used to being unemployed, as many of our jobs last only 4-6 weeks. Very few of us get in this for the money. As long as you are making ends meet and doing what you love, you will be fulfilled. It fills you in a way you can't explain and leaves a void when it is gone." – Tiana posted recently on her social media account.
Greg Gilpin, my friend, and world-renowned composer and conductor who resides in Indianapolis brought me to Carnegie Hall in 2012 and gave me the opportunity to not just stand on that stage but with a full orchestra behind me – complete with strings, hundreds of voices all in harmony, and the musical director of WICKED and most recently DEAR EVAN HANSEN to accompany me on the piano while I was a featured soloist.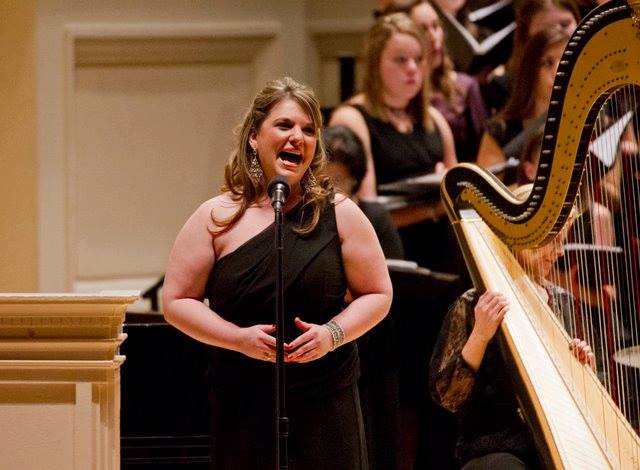 Greg has conducted at Carnegie many times after that night and most recently in early March 2020. But now?
"The music 'died'. When you take your love away, which a lot of people have had that happen in the arts this year, what do you do? You don't know what to do with yourself." he recently said during an interview with WTHR on how he is pivoting with his talents and gifts.
What do you do when your profession is gone? Not when your job is gone but when your profession is gone. What do you do when you can not do what you are trained and skilled to do?
"They have been sewing masks and selling on Etsy. They have started direct marketing jobs. They have baked and cooked their way through 2020. They have become real estate agents. They have gone back to school. They are teaching. They volunteer in hospitals. They have moved home to take care of aging family members. They have danced and sung and designed for any piece of theater they can find virtually." Tiana goes on to say.
Someday, when this is all over – (and it will be over)…when actors return to their roles, directors to their scripts, musicians to their orchestra pit, conductors to their podiums, lighting designers to their booth, and dancers to their kick line – I hope to see you return to those seats that have been empty for so long.
See a cabaret at The District Theatre or at The Cat in Carmel. Take in dinner and a musical at Beef & Boards Dinner Theatre. Reserve tickets for some of the best children's theater in the Lilly Theater at The Children's Museum. Enjoy an off-beat show with Indy Fringe, watch modern dance at its best with Gregory Hancock Dance Theatre, or sip wine while watching Shakespeare on the lawn in the summer. Get season tickets to Actor's Theatre of Indiana and be amazed at what talent you see. Take your toddlers to your local library music time with the great Mr. Daniel. Get a sitter and go see a local band (Do you know how much TALENT this city has?!). Buy the ticket. Donate. Download the cast recording. Feel the story. Jump in for the two hours with an intermission. Let the fourth wall cave in. Buy the plane ticket. Book the hotel. And go. Please return to those seats.
Until then, during this long intermission, take this as the flashing of the lights in the lobby. Finish your beverage, check the ticket stub, take your seats, unwrap your candy, and silence those cell phones.
And to my dear performers: I see you waiting in the wings. We are holding for the house a little while longer. Stand by for places.