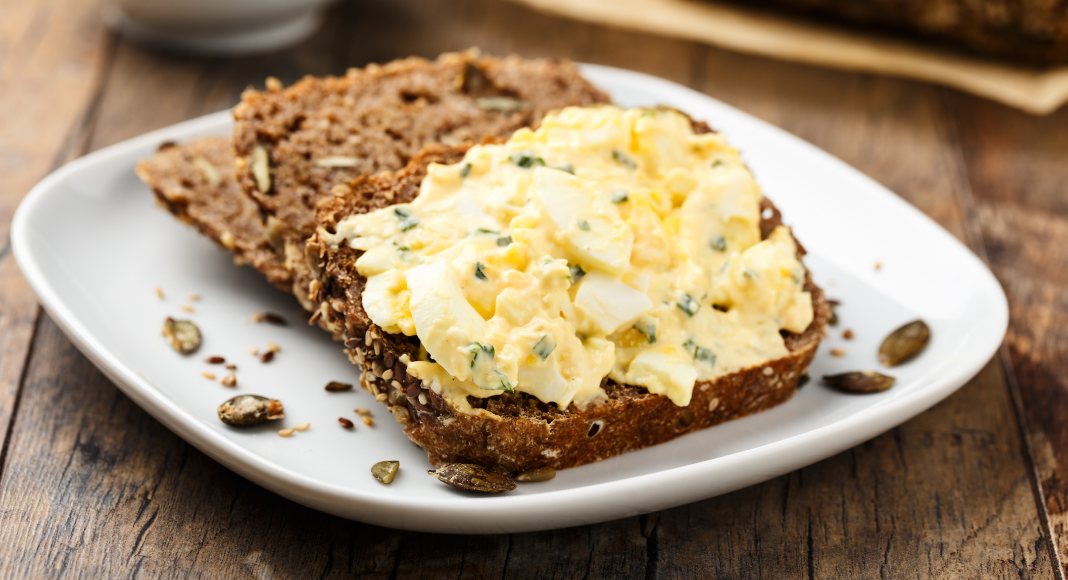 I'm going to admit something that might offend a lot of people: I love egg salad. Like, seriously. I can't get enough of it! We eat so many eggs in my house that we got backyard chickens to keep up with the demand. Egg salad is one of my favorite ways to consume said eggs. If you love a good creamy, savory, crunchy egg salad, you have to try my recipe.
You'll Need:
-8 hard boiled eggs*
-1 can (or 1 1/2 c) chickpeas**
-1/3 c mayonnaise
-2 tbsp mustard (I used 1 tbsp dijon and 1 tbsp yellow)
-1/4 c chopped dill pickles
-2 ribs celery, finely chopped
-salt and pepper, to taste
Instructions:
Before you start this recipe, see my tips below for foolproof "hard boiled" eggs and chickpeas.
Peel eggs and separate yolks and whites. Place yolks in a big mixing bowl. Chop up the egg whites and set to the side.
Mash your egg yolks with a fork or spatula until fairly smooth. Next, add the chickpeas to this mixture and smash to incorporate.
Add the mayo and mustard, stir to combine.
Next, add chopped celery, pickles and egg whites. Mix all ingredients together.
Add salt and pepper.
Voila! Your crunch, protein packed egg salad is complete!
I love a simple egg salad sandwich using toasted, crusty bread and topping with whatever sandwich veggies I have in my fridge. Today, this included lettuce mix, raw onion and tomato. I'm also known to eat this egg salad with ritz crackers, tortilla chips, wrapped in a tortilla or straight out of the fridge with a spoon. Seriously, you can't go wrong!
TIPS:
*OK, so I guess technically my eggs aren't hard boiled, but I saw this foolproof method on Pinterest a few years ago and won't cook my "hard boiled" eggs any other way! All you need to do is place your eggs in a muffin tin. Next, place them in a preheated oven set to 330 degrees and cook for 30 minutes. It's so simple and produces perfect eggs!
**I always buy dried garbanzo beans (aka chickpeas) and make them according to this Alton Brown recipe in my crockpot. It's a super affordable way to make chickpeas and you can even freeze them to thaw for future needs.