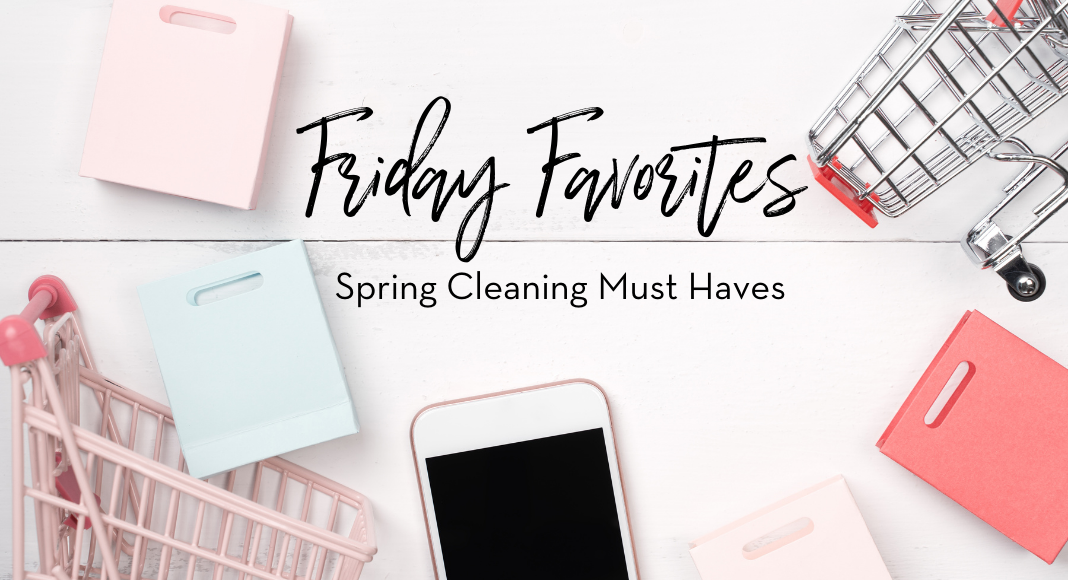 Spring has officially sprung and here in the midwest we are LOVING it! The sun is out, the temperatures are starting to warm up and that means less time inside and more time outside. If you are like me, you have started a list and are ready to jump into some deep spring cleaning to start the season off. Here are four of our favorite spring cleaning products that are handy to keep in the closet for those deep cleans!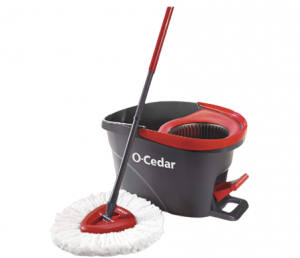 I never thought I'd be that crazy person that would be in love with a mop. I have used a Swiffer for years but I just didn't feel like my floors were getting clean enough. (Enter kids and a dog.) After reading the reviews, I bought this mop and I love it! The pedal spins the mop so you don't drench the floors in between rinses and the triangle shape helps get into corners with no problems. Get this mop – you won't regret it.
These laundry bags have been so useful for all types of things! I have one of the large bags hanging on the wall in our laundry room and we throw used masks in there. That way they are all in one place and can be thrown right into the washer to be washed and worn again. They also come in handy for wet swimsuits after swim class or the pool.
These cloths are perfect for dusting, washing dishes or wiping down appliances. Since they are microfiber they won't scratch your surfaces and can be thrown into the washer to clean up and put right back into the drawer to be used again. Plus you can't beat that price either!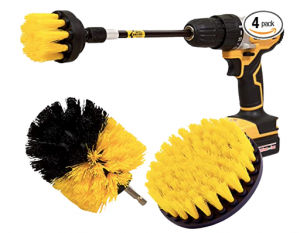 My husband purchased this set a few years ago and I thought he was crazy. And then he used one of the brushes on the carpet when my child spilled my entire cup of coffee and my jaw dropped to the floor. These brushes are AMAZING! They are even great for cleaning floor crevices and showers and tubs too. Do note that the drill is NOT included!
Share with us! What are some of your favorite spring cleaning products?