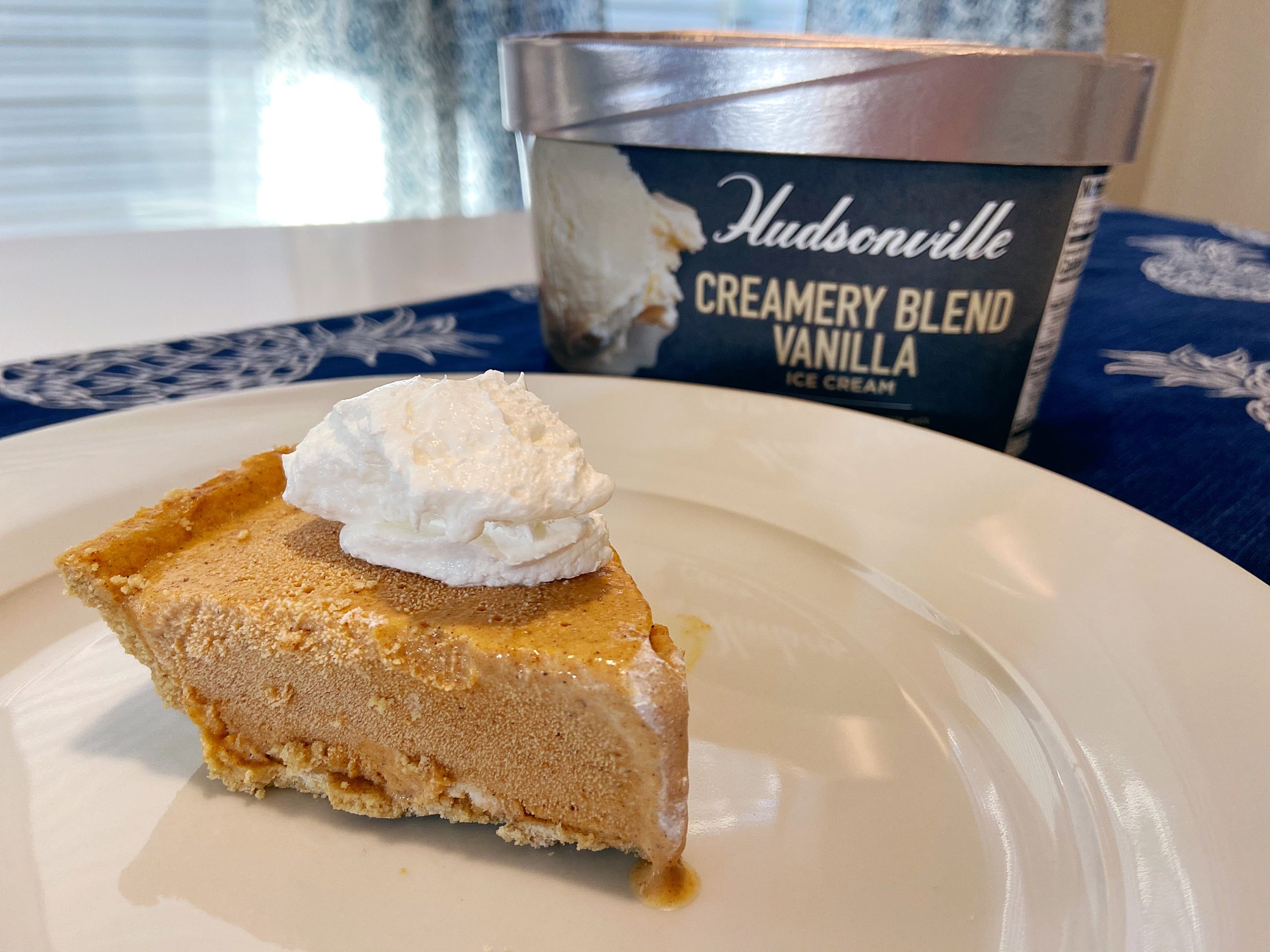 I will be the first to admit – I am not a baker. I am not a chef and I rarely will call myself a "cook." While I am the only person in my family to cook dinner each night (ahem, husband), I typically play it safe and will only make things that are easy and I know my family will enjoy. So when Thanksgiving rolls around each year, I order our meal from a local business and call it a day. But when it comes to Thanksgiving desserts, my family has never been a fan of pumpkin pie. This year I decided to step outside of my comfort zone and try a new recipe that combines pumpkin pie with one of our favorite foods – Hudsonville Ice Cream. Because let's be honest, ice cream is ALWAYS in season!
Since I am sharing all kinds of truths here today, here's another one: I have never made a pumpkin pie in my life. Store-bought pies are my life. But this Ice Cream Pumpkin Pie recipe is so easy that I actually made a couple of pies to freeze in preparation for Thanksgiving. I started by combining everything but the ice cream into a bowl and mixing it together. Then, I added the Hudsonville Ice Cream to mix it to a creamy consistency. (Make sure the ice cream is softened so you don't get lumps while you are mixing!) Finally, I poured it all into the graham cracker crust and let it harden in the fridge.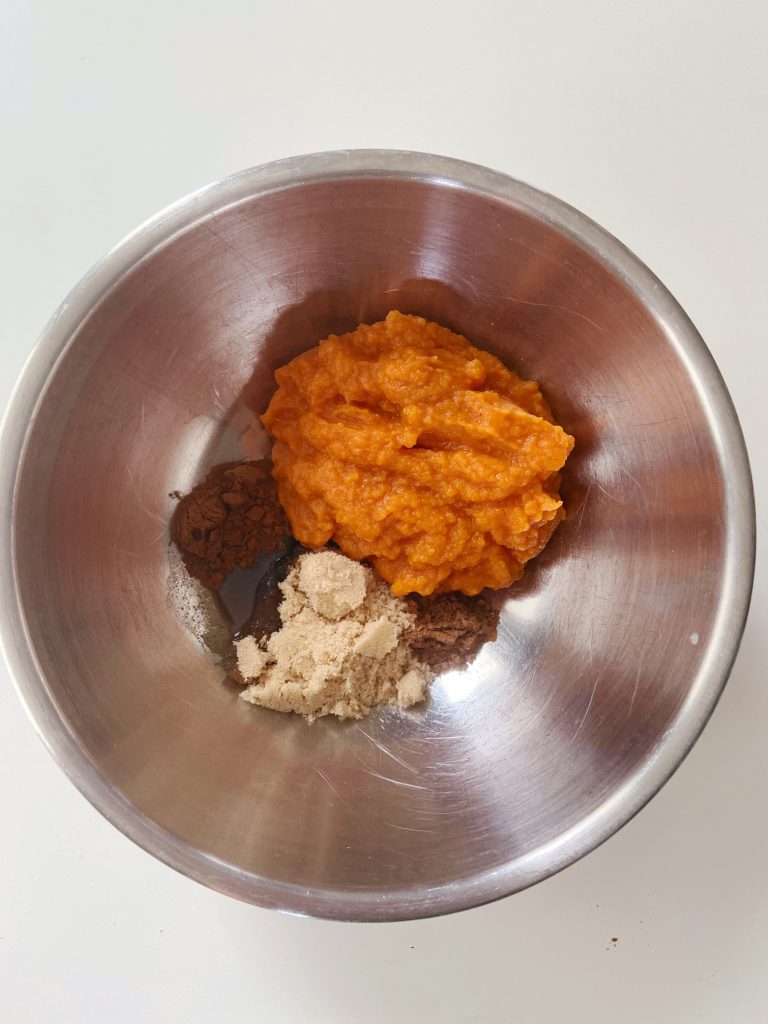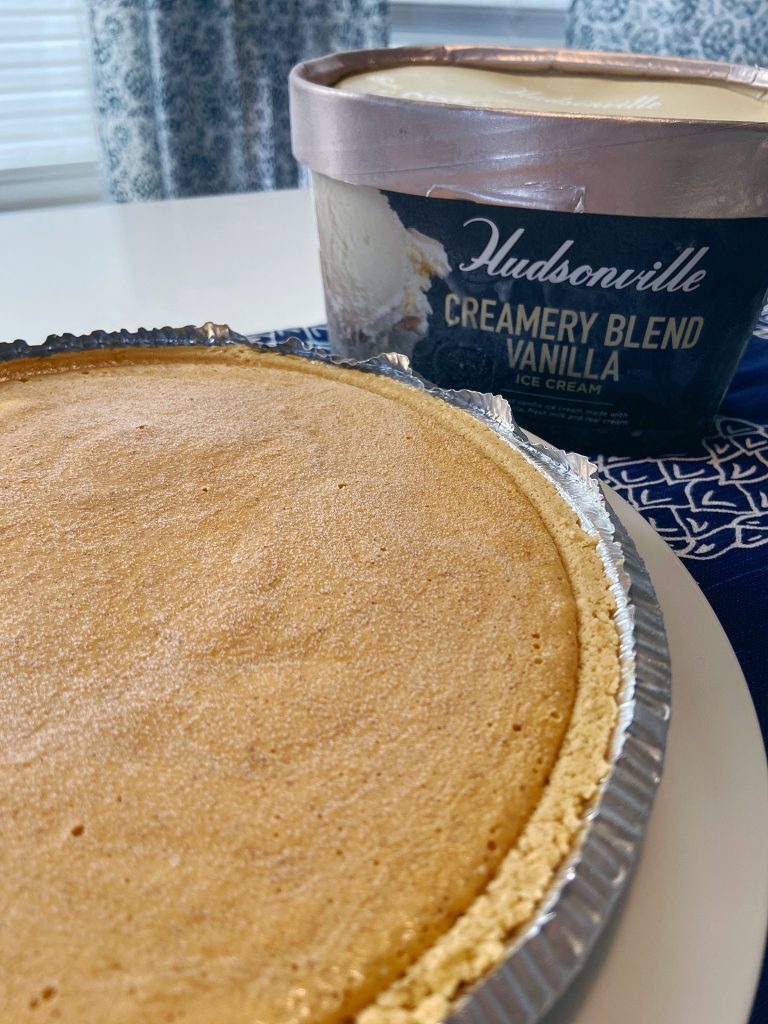 And how does the pie taste? Well, the girls were excited to lick the bowl after I mixed everything together if that tells you anything! It is also the first pumpkin pie that I thoroughly enjoyed getting seconds for, too.


Now bookmark this recipe for yourself to add an extra special twist on Thanksgiving dessert this year!
Ice Cream Pumpkin Pie

Ingredients:
-Graham cracker pie crust
-1- 48 oz carton before Hudsonville Creamery Blend Vanilla ice cream
-1 cup of pumpkin from a can
-1/3 cup of brown sugar
-1 tsp cinnamon
-1 tsp vanilla
-1/2 tsp pumpkin pie spice
Directions
Prep your pie crust and get it ready for your pie.
Combine pumpkin, brown sugar, cinnamon and pumpkin pie spice together in a bowl.
Add three cups of Hudsonville Creamery Blend Vanilla Ice Cream – mix until smooth.
Fill up pie crust with mixture and place into freezer until firm. This takes about 2 hours.
Before serving, let thaw at room temperature for 15 minutes for cutting. Top with whip topping if desired!
And that is it – I promise! This is one of the simplest recipes and now it will most likely be one that we continue to do each holiday. I may try it with Hudsonville Vanilla Bean Ice Cream to see how the taste differs. But you can't go wrong with any vanilla options from Hudsonville! If you are looking for a twist on the classic pumpkin pic, this Ice Cream Pumpkin Pie is the perfect recipe this holiday season.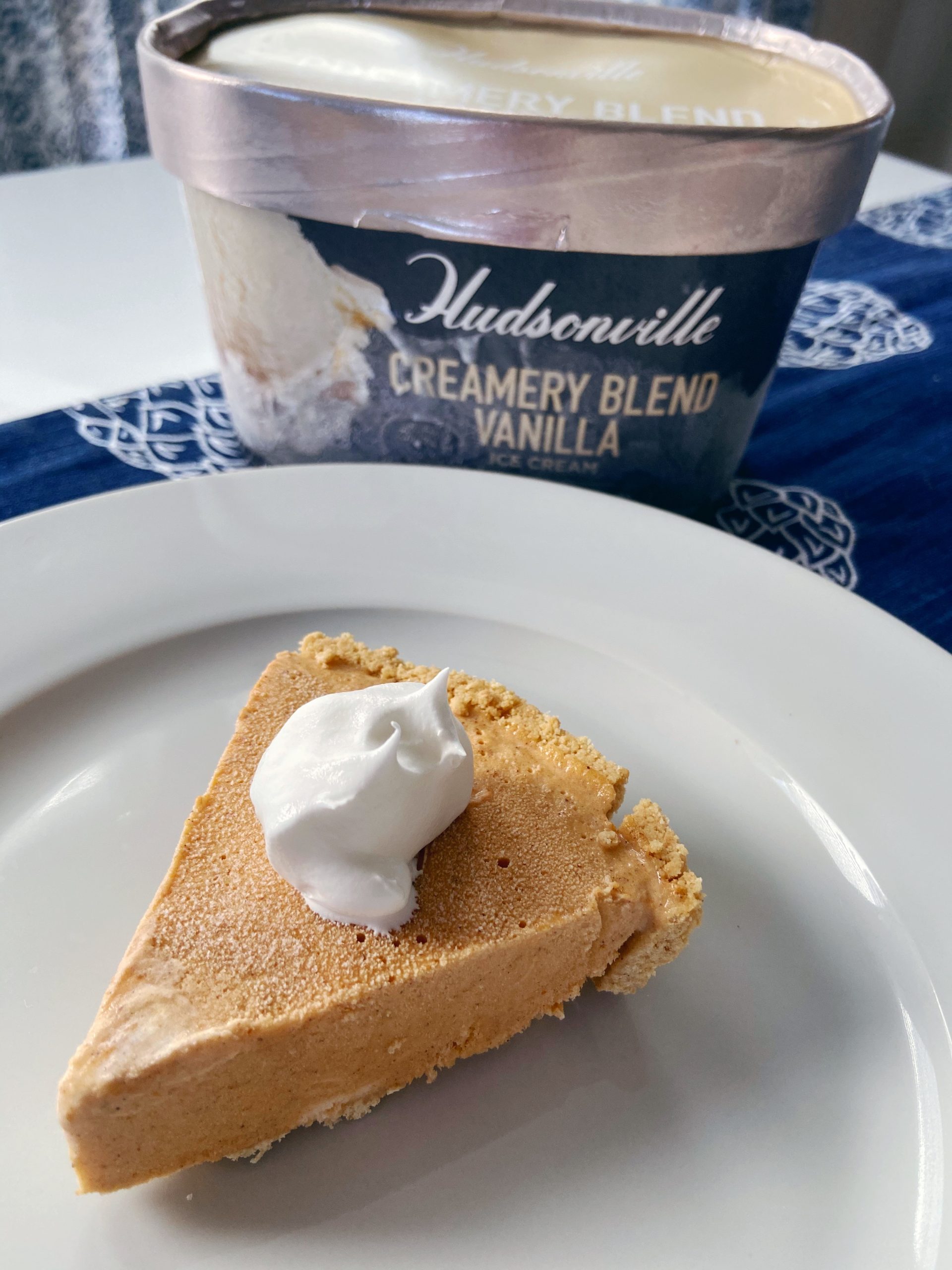 Make your holiday moments sweeter with savings. Print this coupon and save $2 on any carton of Hudsonville Ice Cream. Download your coupon here!
About Hudsonville Ice Cream
Hudsonville Ice Cream is about more than just ice cream. For them, it's all about making life a little sweeter. It's about the feeling you get, the experience you have, and the people you share a scoop with. Their Midwest creamery has been perfecting the art of ice cream making for more than 90 years. While they enjoy creating creamy, delicious and exciting new flavors, many of their ice creams use a base recipe that was created back in 1926! With more than 50 flavors to choose from, including the world's best French Vanilla and Dairy Free options, Hudsonville Ice Cream has options for everyone to enjoy.
Find Hudsonville at a store near you using their Scoop Locator tool!