Raise your hand if you feel like every time you turn around there's another dirty cup, bowl or dish that has found it's way into the sink or onto the countertop? I know I'm not alone on this one! With a house of three kids we are constantly going through dirty dishes because these kids can't keep track of anything! I run our dishwasher, filled to the brim, at least once everyday if not more. But let me tell you a scary story – last week our dishwasher just completely stopped. It was absolutely terrifying because I had to hand wash everything and as you know, that just takes up even more time in a day with limited minutes as it is. I told my husband we weren't waiting to replace this appliance and we were going to find a new one immediately. Or else…
I didn't have a lot of requirements except that our new dishwasher had to be stainless steel to match our other appliances and I wanted to find one that was quiet and would clean it all. During our search, we found the new Bosch 800 Series Dishwasher CrystalDry at Best Buy and I was in love! This appliance offers a sparkling clean and dry with advanced PrecisionWash technology and patented CrystalDry technology. The PrecisionWash has intelligent sensors that continually scan and check the progress of dishes throughout the cycle. The powerful spray arms target every item of every load, for the ultimate clean load of your dishes! Then, the patented CrystalDry technology transforms moisture into heat up to 176F for the ultimate dry so you don't have to wipe those dishes down again when taking them out of the dishwasher.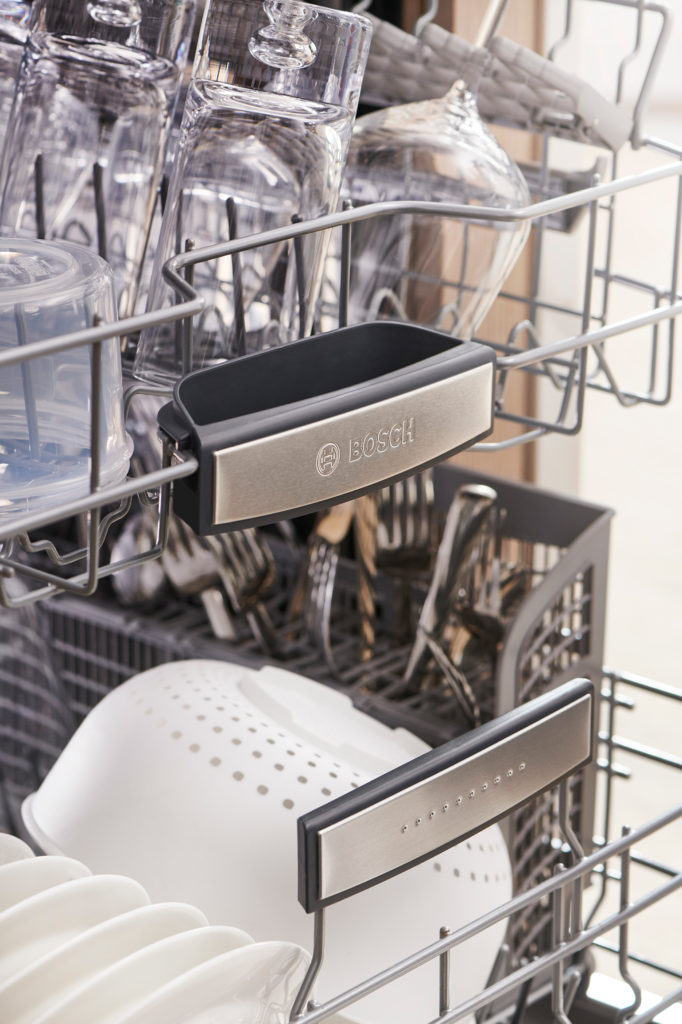 The Bosch 800 Series Dishwasher CrystalDry washes your dishes in peace. Seriously, this dishwasher is so quiet that you have to check the exterior Infolight® to know that it's on. Fitting it all is also not a problem with this appliance! The Rackmatic® adjustable upper rack easily adjusts to nine different positions and allows taller items to fit in the middle rack and leaves room for bulky items below. It has a large interior that allows loading flexibility to easily fit sixteen place settings in one load. The MyWay rack provides additional loading space for those cereal bowls and larger utensils too! So much convenience in one appliance is something I can get behind.
It's crazy how much you take something like a dishwasher for granted. In the grand scheme of things I know this is a small problem, but I'm glad we were able to quickly find a new appliance to replace our broken one. If it's one more thing to simplify my life, I'm okay with the investment.

Find out more about the new Bosch 800 Series Dishwasher CrystalDry by visiting your local Best Buy store or checking out the details online here!