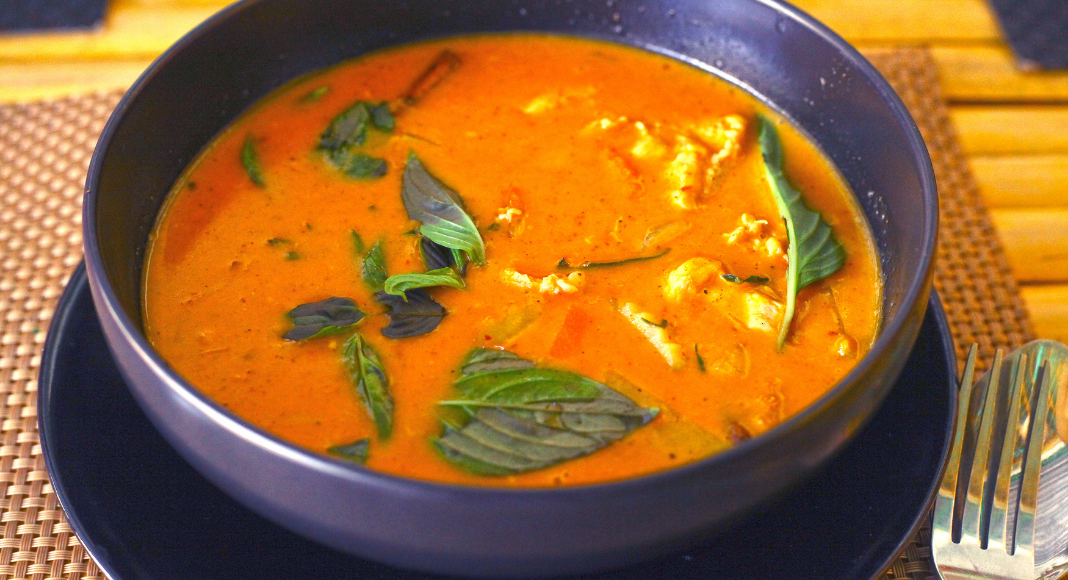 My husband always texts me recipes he comes across for me to make. Well, to be fair, he'd gladly make them himself, but I have this little issue with a thing called control. So I'd rather make it myself. I know, I'm working on it. Anyway, I digress! As soon as he sent me this Red Curry Noodle Soup recipe, I knew I had to make it! 10/10 would definitely recommend.
Soup Ingredients:
3 shallots, finely diced
3 garlic cloves, minced
1/2 tbsp minced ginger
1 tbsp oil
3 tbsp red Thai curry paste
1 c canned coconut milk
3 c vegetable broth
2 c broccoli florets
1 c carrots, sliced
1 bell pepper, cut into pieces
1 tbsp soy sauce
1/2 tbsp sugar
2 servings of rice noodles
Tofu:
1/2 package (or 7 oz) of extra firm tofu, pressed
1 tbsp oil
Pinch of salt
Let's Cook:
Cut tofu in half and wrap in a clean kitchen towel. Put a pan on top, to lightly press for 10-30 minutes.
Cut tofu into cubes and season with salt.
In a pot, cook rice noodles according to package, minus 1 minute. Once done, drain and set aside.
Heat up 1 tbsp of oil in skillet and sear tofu, over medium heat, on all sides until they're crispy and browned, about 2 minutes per side.
Add 1 tbsp of oil to another skillet and sauté shallots, garlic and ginger until fragrant. Then, add curry paste and stir around for a minute.
Add sugar, coconut milk, soy sauce, veggie broth, chopped veggies and bring to a boil.
Reduce heat and simmer for 5 minutes, or until veggies have reached your preferred doneness.
Add rice noodles and cook for another minute.
Top soup with crispy tofu and enjoy!
You can also add a squeeze of lime juice and chopped cilantro right before serving, but I didn't have either of these in my kitchen, so I skipped this and it still tasted delicious! Stew beef or shrimp could also be a delicious option if you aren't feeling the tofu. But in all honesty, what is winter without a warm, tasty soup and this Red Curry Noodle Soup is sure to hit the spot. Dinner is served!