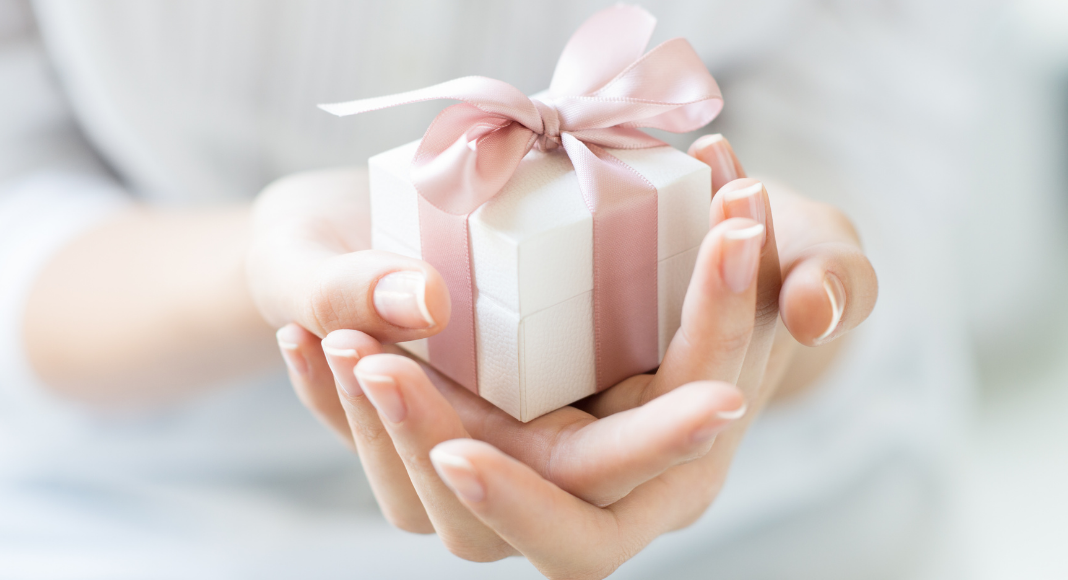 November is here, which means Christmas is coming fast. 'Tis the season to "Wine and Prime," right? Retail therapy is real. And with the urgency to buy now with the media reporting there will be shortages of toys, gifts, and other items due to lingering effects of the pandemic and a lack of workers, it's easy to jump on board the hot mess shopping frenzy express! But the good news is it is possible to find that balance of indulging while also keeping things in check.
My favorite meme and scenario about shopping is:
Me: I should buy it
Brain: No
Wallet: No
Universe: No
Me: Sold!
I am a huge fan of giving others gifts and just shopping in general, so I have no problem snagging up good deals and, in the process, feeling like doing a happy dance. It's a win-win when we work hard for our money, and then get to spend it not only on the essentials, but for special occasions like the holidays.
So yes, retail therapy is indeed real, and sometimes it's the best therapy. A University of Michigan study published in the Journal of Consumer Psychology indicated that picking something out and buying it, not just browsing, proved effective at boosting endorphins and reducing sadness. The shoppers in the study were three times less sad than non-shoppers.
Maybe retail therapy isn't so bad, as long as limits are set to avoid overspending? Sounds good to me. Woo hoo!
Here are some tips to avoid the shopping frenzy and stay reasonable this holiday season, all while enjoying shopping and the gift of giving:
Setting a realistic figure for how much you can spend will help you stay grounded amidst the whirlwind of the holiday season. Eliminate unnecessary stress that can occur from overspending. Take the time to sit down and assess your financial situation and what is realistic for spending. Now actually sticking to the budget is the hard part, but you can do it!
Lists are extremely popular for a reason: They help us stay focused and organized! When it comes to shopping, your list should identify everyone you need to shop for so you don't accidentally leave someone out and so you are also being mindful of your budget. Family, friends, neighbors, co-workers, the postal worker, your hairstylist, whoever it is, by creating a list, you will be sure to nail down who you need to shop for, the price range, what you should buy them, etc. Since you already created your budget, and you know your parameters, this next step is ensuring you are showering others with gifts, but within your limits.
If you think shopping is a rush, shopping with a coupon and getting an amazing discount is even better! Black Friday (and pretty much all the days leading up to it lol) is a prime time to get really good deals online and in stores. When you shop with coupons, you are maximizing what you can buy and expanding your options within your budget.
Don't forget about homemade gifts
We don't have to spend a lot of money, or any money at all, to give to others and show them we care, right? Think outside the box: Can you volunteer your time or energy to help out a neighbor? Write a heartfelt poem or letter for a loved one? Make a cute frame for your favorite picture with a friend? Create a homemade coupon booklet for your spouse with things such as a massage, cooking their favorite meal, or giving them a night off from any tasks or chores? Sometimes the best gifts are the ones that don't cost a dime, yet come straight from the heart!
Remember to keep the train on the tracks
That wise old saying, "Failure to plan is planning to fail" is so perfectly accurate. The more aware you stay of your budget, your opportunities to save, your overall parameters, and your avenues for creativity, the more joy you can experience instead of stress.
Happy holidays…and happy shopping!
"Just one more thing so I can get free shipping!" I tell myself as I click "add to cart" once again.