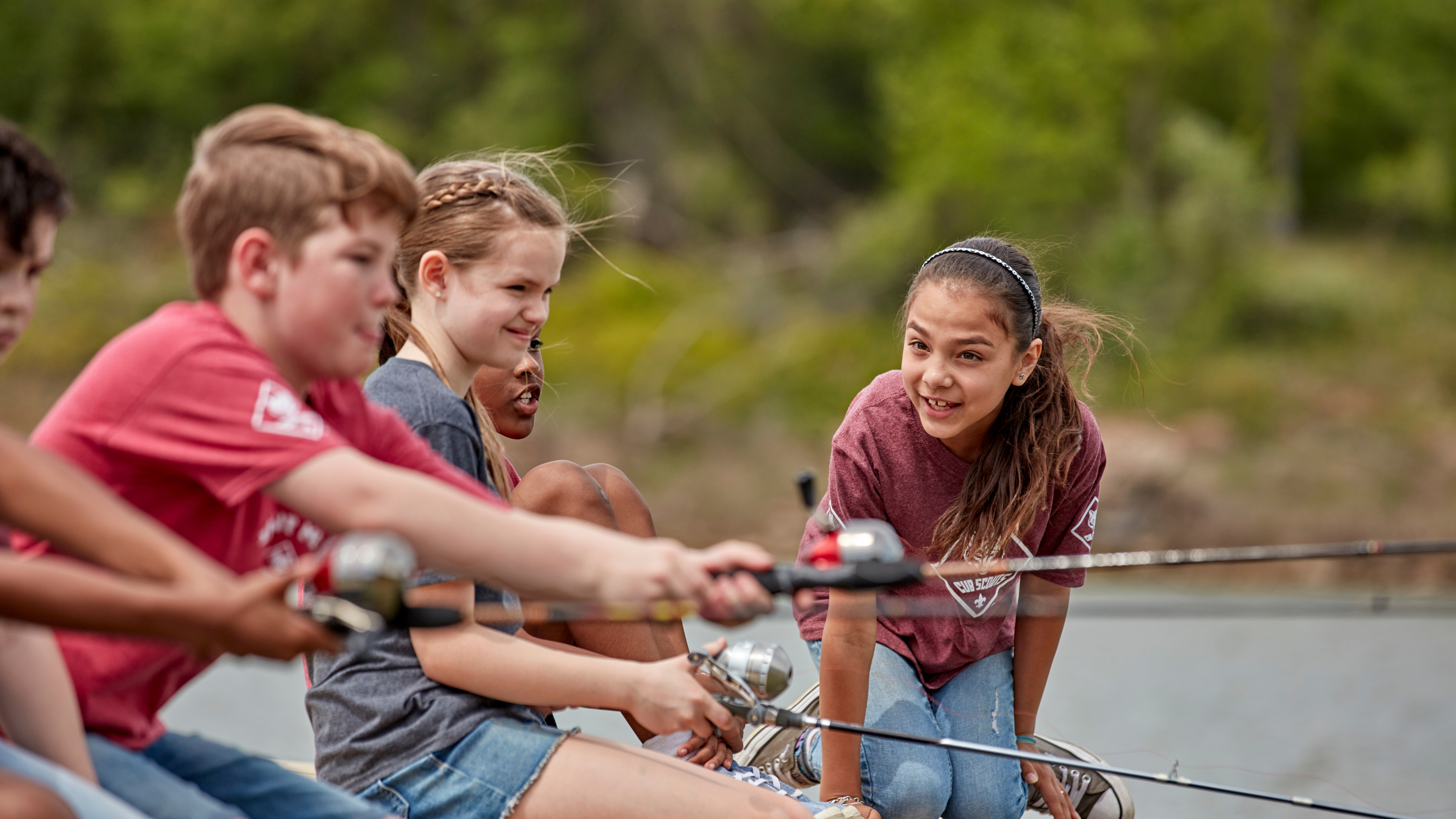 As the school year kicks off, families are looking for fun programs for their children to be involved with all-year long. Cub Scouts is designed to involve your son or daughter in a group of children the same age where they can have fun, make friends and see new things, while gaining a sense of personal achievement from the new skills learned. What makes Cub Scouting truly unique is the opportunity it gives the entire family to be involved in each child's development.
How Do the Groups Work?
Your child is a member of a Den that is also part of a larger Pack.
A den is made up of no more than eight children who are the same age and/or grade.
The den meets two to three times a month. One of the den meetings each month is a "Go See It" or field trip.
The den has a den leader, but the den leader shares the planning of the den meeting with the parents.
A pack consists of several dens and meets once a month.
The Cubmaster leads the monthly pack meeting, but each den will have a part in the pack meeting.
Some months, the pack meeting will have special themes such as Pinewood Derby®, Blue & Gold banquet, or guest speakers. Other months may be devoted to recognizing the Scouts for the projects they have completed by the presentation of beads, belt loops, activity pins or rank advancements.
What Activities Do Cub Scouts Do?
Cub Scouts have the time of their lives making new friends and learning new things in an environment designed to help them succeed. Some of the activities include building a Pinewood Derby® car to even learning how to roast the perfect marshmallow at a family camp out, plus so much more! Your child will LOVE being a Cub Scout.
How Can We Get Involved?
In Scouting, elementary-age boys and girls start with their best right now selves and grow into their very best future selves! The fun, hands-on learning and adventure puts kids in the middle of the action and prepares them for today – and life. Any child in kindergarten through fifth grade, or 5 to 10 years old, is invited to join the Cub Scouts.

Register for Cub Scouts TODAY by texting JOIN to (317) 813-7125 or visit www.JoinScoutsIN.org.