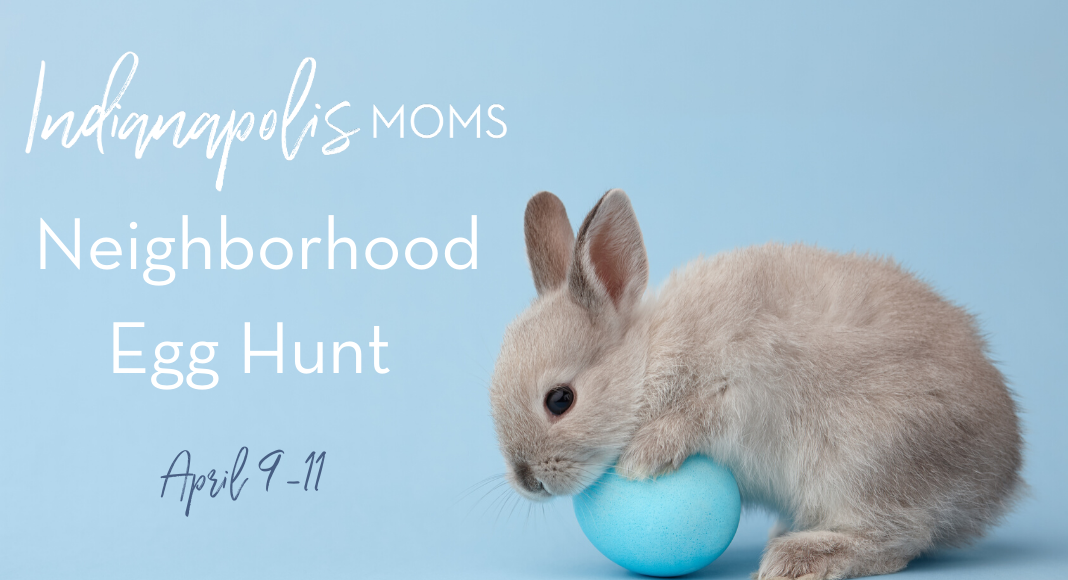 Indianapolis area families may not be able to attend some of our favorite egg hunts this spring, which is why the Indianapolis Moms team had an idea – but we need your help! We can still go on an egg hunt with the help of our friends in our neighborhoods AND still practice social distancing. Just like the "bear hunts" and "shamrock hunts," the Neighborhood Egg Hunt works the same way. And the more we can get our neighbors involved, the more fun it will be for everyone! Let's spread the word to our friends, family and neighbors and get ready to take our family on an Egg Hunt!
Here's How It Works:
Indianapolis Moms Egg Hunt: April 9-11
Now it's time to go on a neighborhood egg hunt with your family and see how many eggs you can find! DON'T FORGET to take a picture of the eggs you find and share them on the Indianapolis Moms Facebook thread. And tag @indianapolismoms on social media! Let's see how many neighborhoods we can get involved!
Share with Us!
Use #indianapolismoms and #indymomsegghunt and follow us on Instagram for a chance to be featured! Follow the event page here too!