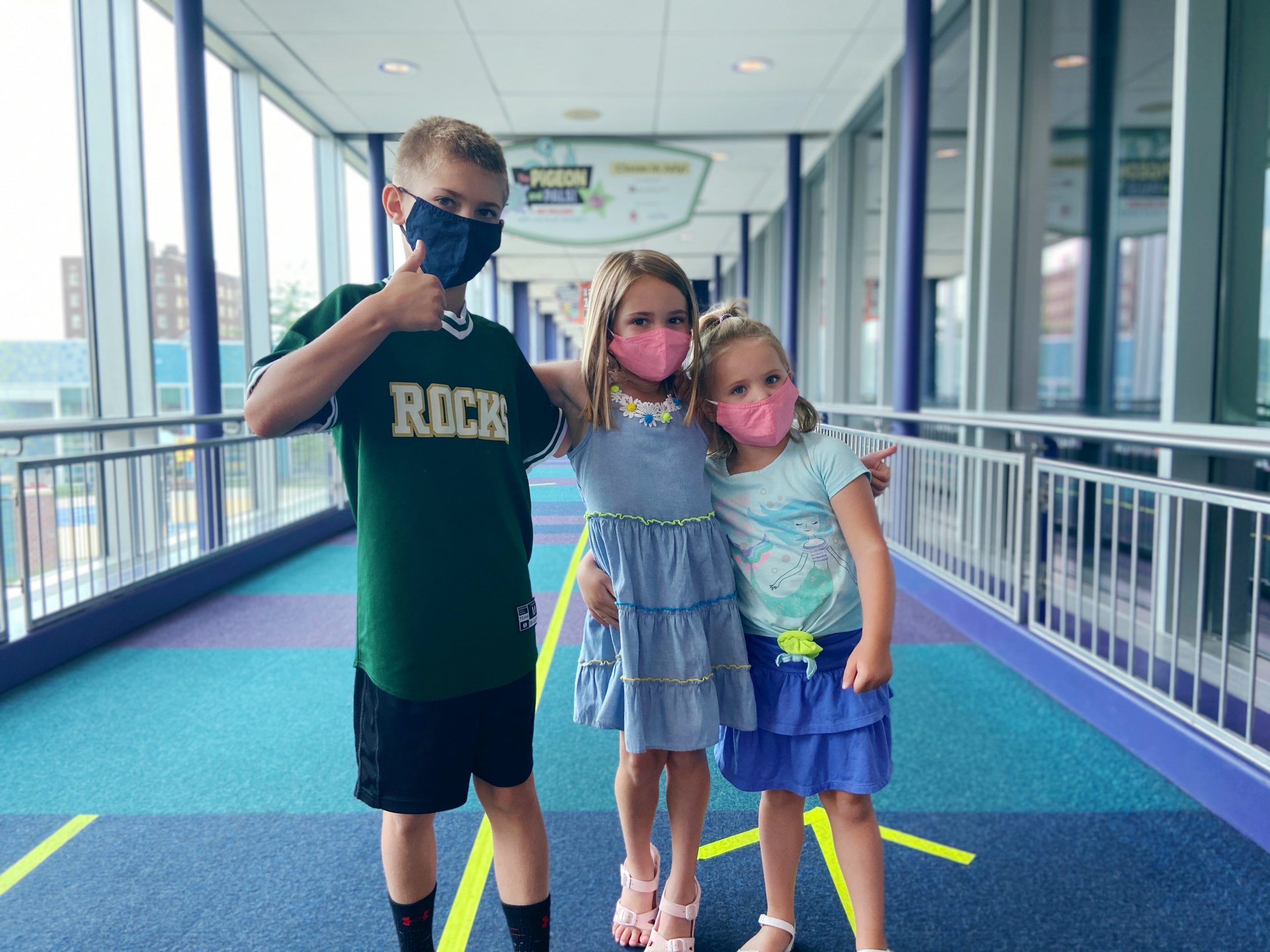 After several long months, The Children's Museum of Indianapolis is FINALLY opening back up to the public! As excepted, there are several measures they have put into place to keep our families safe during the pandemic. But don't worry, there is still plenty of fun to be had!
New Safety Guidelines:
EVERYONE is required to get your tickets in advanced – including members and donors. Check the ticket availability and get your tickets here.
Playscape and The Children's Museum Guild's Fantasy Tree House of Sports are currently closed.
Each exhibit will be closed periodically for 30 minutes to be thoroughly clean. Reminders will be given before closures and you can see the cleaning schedule here.
Social distancing is expected and areas are marked appropriately to help aid in this measure.
Face masks are REQUIRED for everyone over 2 or those who are medically unable to wear a mask.
Credit/debit cards only for purchases at the store and food court.
Water fountains are off, however water bottle filling stations are open – so bring your reusable water bottles instead!
The Children's Museum of Indianapolis is also limiting capacity each day, so be sure you check the availability for the days you want to visit. Families also have access to several sanitizing and cleaning stations throughout the exhibits so you can wash hands and wipe down activities when you are done playing.
Yes, we get it. Things are going to look and feel different but we promise that The Children's Museum of Indianapolis is still one of the BEST places to enjoy with your family around our city – and feel safe about your fun too!
Visit TCM's website for more information and details!