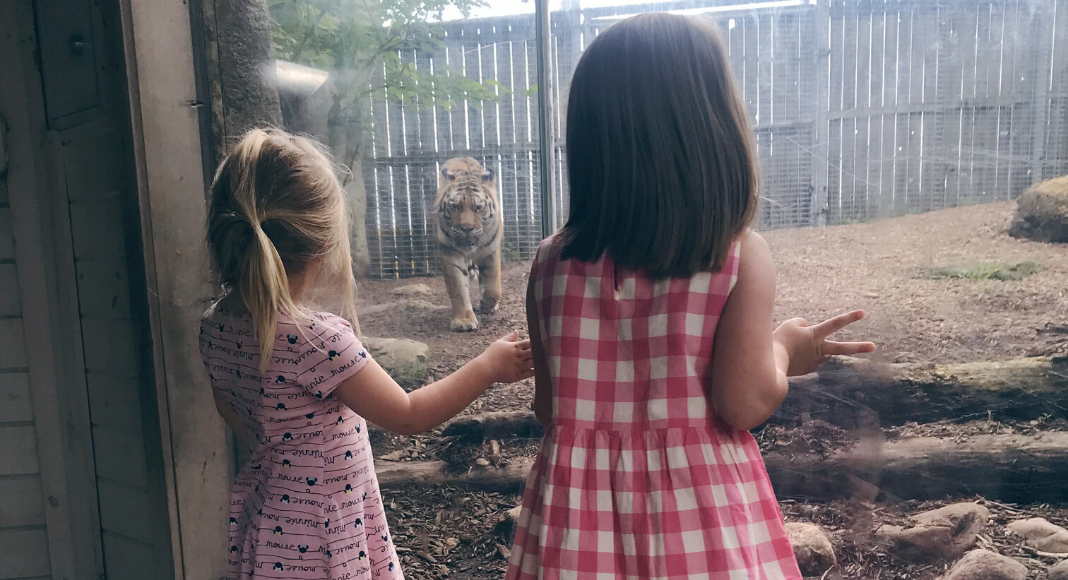 The Indianapolis Zoo is definitely one of the city's happiest and most exciting outdoor attractions for families to visit. And with the weather warming up, we are missing the zoo! But don't fret because the zoo opens this Friday, June 19th! We have the important details and what you need to know when planning your trip to the Indianapolis Zoo.
Ticket Procedures
All guests and members must obtain a timed ticket in advance through their online reservation system.

Tickets are free for members. You'll just need to enter your membership details during checkout.

Members must reserve a spot ahead of time for any guests included in their memberships.

As of today (Monday 6/15), members can begin reserving their times. General Public tickets will be available soon
Health + Safety
The Zoo is strongly encouraging families to wear masks. Staff will wear masks.

Groups of visitors will be expected to follow the six feet of social distancing guidance. There will be clear markings on the ground throughout the Zoo to help with proper social distancing between groups.

Indoor exhibits will offer one-way traffic only with each area monitored and limitations of how many guests can be in the space at one time.

The Zoo will be sanitized and disinfected daily.

More hand sanitizing stations are located throughout the zoo.

Zoo guests are urged to take their temperatures and perform health checks on their entire party before coming to the Zoo.

Water fountains will be turned off, but the Zoo will have water bottle filling stations available inside the Oceans building and Ascension St. Vincent Dolphin Gallery
Closed + Limited Attractions
Playgrounds, rides and overnight visits will be closed for now.

Audience sizes will be limited inside the Ascension St. Vincent Dolphin Pavilion to ensure guests can practice social distancing.

If you want to attend a dolphin presentation, ask for a ticket at the gate.

The indoor Café on the Commons is closed and a limited menu food service is available at Nana's Kitchen
For more details and information to help with planning your trip to the Indianapolis Zoo, check out their website.