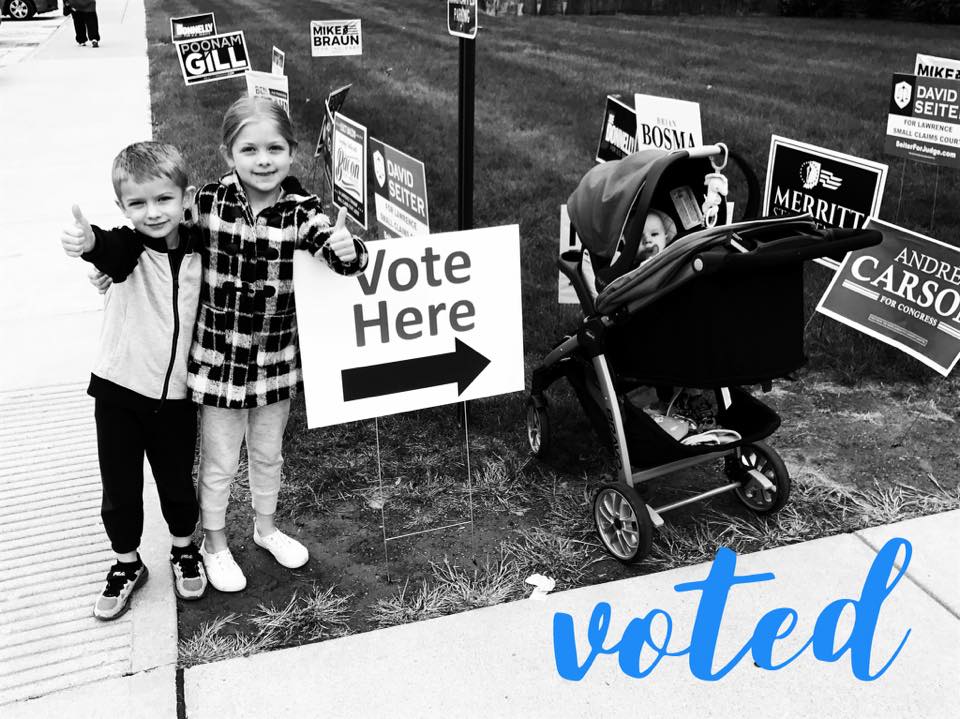 I have yet to hear from a single friend that their political or personal opinion has been changed from something they've seen posted on Facebook. Yet, every day I watch as friends argue tirelessly over politics, education and religious beliefs. It's exhausting. I silently watch, growing sad with every vicious attack on each person's viewpoint.
Why do we engage in these online disputes? Do they ever lead to productive conversations? Do they ever lead to one person changing their viewpoint? Or do they simply lead to more divisiveness and conflict?
I often wonder about the goal and motivation of these posts. Are they meant to get people thinking, talking and rallying behind what they believe? Are they meant to evoke emotion so that people step up and vote? It's hard to say.
I fully support free speech and using your personal platform to proudly state your beliefs, even if I don't agree with them. However, what is often happening isn't the sharing of our own political views, but rather the bashing of the opponent's views. Even worse, the attack of the opponent's character with hateful words and harsh insults. In a world where political leaders, celebrities and prominent role-models are known for being malicious and cruel, let's vow to be bigger, better, and approach things with an open mind and kind heart.
Here are some friendly reminders for the virtual world:
UNFOLLOW: Did you know there is an "unfollow" button on Facebook. Have a friend or family member that you love but simply can't look at another political meme or rant? Simply click the

unfollow

button to see fewer posts. In doing so, you'll still remain "friends" but might roll your eyes less.

Remember these are your "FRIENDS": At one time you chose to add this person to your virtual family. Think back to why you have this person in your life. Look for the good, I promise it's there.
"If you don't have anything nice to say, don't say anything at all":

It's simple but true. You're going to see A LOT of things you don't agree with, and that's ok. It's even ok to challenge these things. However, that doesn't mean questioning the personality or character of the person with the opposing view. Try to approach things with grace and kindness in your heart.

VOTE: If you want to be heard, this is your chance! If you want to make a difference, cast your vote. Take all of your passion, knowledge, and opinions into that voting booth. Voting is power. Don't let it go to waste.
Friends, don't be silent but please be kind. "Our lives begin to end when we become silent about things that matter." -Dr. Martin Luther King Jr.