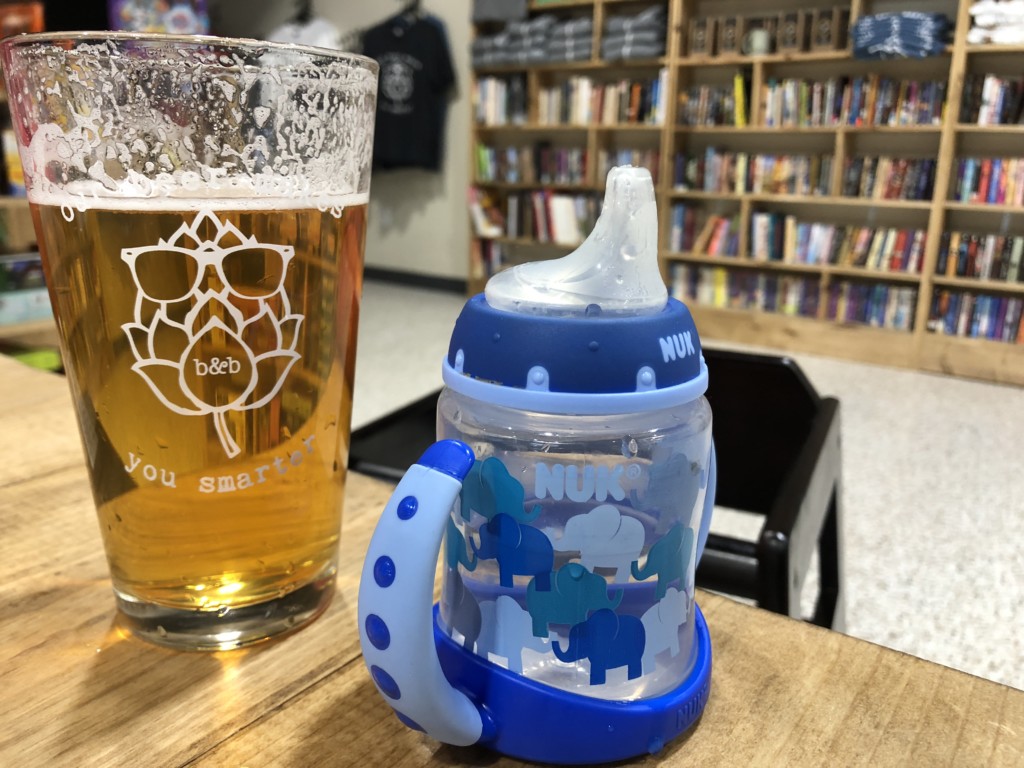 5 Kid Friendly Indy Breweries
When my husband and I became the first of our local friends to have a baby we knew it would mean giving up some of our favorite Indianapolis hangouts, RIP Kilroys breadsticks whenever you felt like it. Luckily, we found that lots of our favorite places were kid friendly and we've added new favorites to the list! Several Indianapolis breweries are family friendly, but my favorites are listed here.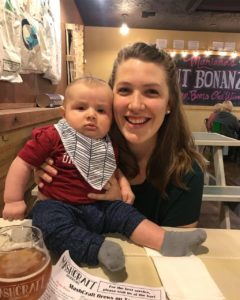 Mashcraft Brewing
3 locations • Greenwood • Indy • Fishers
The Fishers and Indy locations do offer food menus, the Greenwood location does not. You can order or bring in food at the Greenwood location though, which is actually a great option to have! This was a popular spot for us those first few months of parenting. We would load up the baby and a Bumbo seat and enjoy a game of cards out in civilization on a Friday night. The Greenwood location has picnic table seating, good for large groups, and they host a food truck and live band every Thursday night. Check out their website for a full list of events.
Sun King Brewery
3 locations • Downtown Indy • Fishers • Carmel
I've heard mixed reviews regarding the swap to family-friendly status, but personally, we were excited to hear that they made this change! This was one of those favorite places we had to give up for the most part after baby, so I appreciate that this is again, an option for meeting up with friends! With the downtown Indy location making the swap, that makes all 3 locations an option for families. They do offer $6 growler fills on a Fridays so be warned, it gets busy!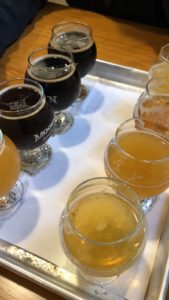 Moontown Brewing Company
Whitestown, IN
We recently visited, mostly because I heard it was kid friendly. Lots of beers to choose from and everything we had from the full food menu was fantastic! They do offer a kids menu, but in my opinion, it was pricy, we would go for an appetizer instead. My toddler chowed down on some smoked artichoke dip. This is a large open space with separate bar and family seating areas. Kids are allowed on the patio as well. We will definitely be back!
Books & Brews • Southside
Also, several locations in and surrounding Indy, find them all here
We enjoyed a recent rainy Saturday at the brand new south side location. There wasn't a lot for my toddler to do, but he enjoyed walking around the large open space and checking out the kids' books and game options. This is an awesome spot and would be perfect for older kiddos. They had several family games available to play and, obviously, books. They do have a food menu and kids eat free Wednesdays and Sundays!
Big Woods + Quaff ON! Brewing Co
Speedway, IN and several surrounding locations
This is one of those breweries where BOTH the food and beer are amazing, so if you haven't visited a Big Woods location you're missing out! The Speedway location is closest to Indy, but if you're looking for a good day trip head down to Hard Truth Hills in Brown County or the Franklin location. We really appreciate the cheap and worth your money kids meals that they offer, hint: go for the mac n' cheese. Heads up Westfield, a location is in the works!
Aaaaand even though it's not technically Indy, I have to include a bonus favorite!
Switchyard Brewing Company in good ol' Bloomington, IN
If you're trying to find a good family friendly weekend spot you definitely have to check them out! Every last Sunday of the month from 12pm-5pm they host a Parents and Pints event. A designated spot of the brewery is converted, toys are brought in, and games and activities are available for families. We stumbled upon this one weekend, and I'm so excited they decided to make this a monthly event.
Changing tables in both the men's and women's restrooms, stepping stools for washing small hands, and non-alcoholic drinks for purchase make this one of our favorite fam friendly spots. They're also pet-friendly and open at 8am to serve coffee and wifi. Although they don't serve food, you can usually find a food truck parked outside. Make sure to check out their website for a full list of family-friendly events, like family trivia night, parents and pints events, and bring your own vinyl night. Absolutely worth the drive Indy friends!
I'm all for a date night every once in a while, but after working all week I usually just want to enjoy my time with my family, so I appreciate that a lot of Indy favorites are kid friendly. I've found that breweries are usually laid back, casual, noisy, and made up of large open spaces, which makes them a good spot for curious kids. I always make sure to bring lots of snacks with us, but I don't take a lot of expectations when we go. It's usually a new place, it's usually loud, I know my kiddo is going to want to walk around and explore, which I let him do as long as he's not in the way of servers. I hope this encourages you to go out and enjoy one of these locations with your family!
Do you have a favorite family-friendly spot in Indy? Let me know!