I've been told that turning 40 is not so bad, and also that 40 is the new 30. Well, I sure hope so, because "the" big 4-0 has arrived in full force for me; I woke up knee deep in reality that I am officially getting older. Hello "advanced age" and goodbye "youthful" 20s and 30s. Out with worrying over little things and in with understanding when to let things go. Out with the martini nights and in with the mammograms (Ok, no need to eliminate martini nights, but it is true that the "girls" do need to get checked yearly now). This monumental age did not really cross my mind or taunt me until about a year ago. It was really lingering–hovering over my head almost daily–about a month before my 40th birthday. Then BAM! It was suddenly here; but the good news is, I am ok!
And I truly mean that; this isn't the "I'm fine" or "Yeah, I'm good" that women sometimes utter when they are actually not really ok at all. I'm not only ok, but I am also kind of welcoming this new age, this new transition, and maintaining a kind of indifference, like "Ok, heyyyyy 40, I see you…how you doin'?" I realized there's nothing I can do except keep moving forward and enjoy life as an evolving individual, so why worry or stress about it? Yet, I have had some fleeting moments of panic, like, "Holy heck, I am FORTY! How and why did this happen, and what do I do?!"
Overall though, I'm excited to embrace 40, this new milestone. I will undoubtedly tackle it head on because there's no other choice; this train is moving fast and furious, and there's no time for the hot mess express pity party! I have accepted 40 is just an age; it doesn't define me, and I'm just going to keep trying to be the best version of myself possible. Positive aspects have already emerged. I think I am more confident and decisive. And if you think that's the least confident way of putting it, then you are right!
I am not scared of being older, really; I view it as though I will continue to work hard, feel this new transition in life and look at 40 as a new chapter. In this chapter, I know personally I need to continue to learn how to say "no" more often, to not be such an unyielding people pleaser, to not care as much what others think (or at least just focus on caring about those opinions that really matter) and continue to grow.
Another thing I have truly recognized is time is so precious and outweighs most things; experiences, memories, and relationships are what we carry with us and ultimately help sustain us in this crazy world. Our friends and family need us off of our devices and to be genuinely present. I want to be the best mom possible to my son, and soak in every second with my baby who is almost six and not really a baby anymore. EEK! (He will always be my baby though.) I love everything about being his mommy; making his lunches, getting him ready for school each day, helping him learn and ensuring he is enjoying his life because let's face it, at only age 5, he's got a long way to go!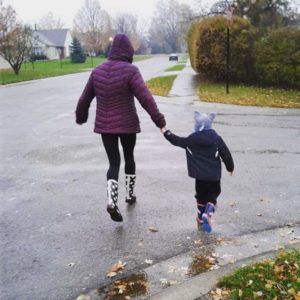 ­Age really is just a number; I believe that now. I can laugh it off that my boss, and my boss's boss, are both way younger than me. What I love is even though perhaps on paper I am officially an old lady, I am the fittest I have ever been. I work out religiously (because I genuinely want to do it and I love it!), I eat well, drink well, and take care of myself because I have learned how important that is, and how darn good it feels to see the results of hard, consistent work. I have also changed careers because I learned money is not everything, and at the end of the day, feeling intrinsically satisfied, rewarded and fulfilled trumps the almighty dollar (but I still love money and shopping. Lots of shopping). As a personal trainer, I get to help others while being immersed in my passion of fitness and nutrition. I am so grateful that with advanced age comes wisdom; I am proud of myself for not letting the scary idea or daunting task of making a career change prevent me from doing it because now each day I get to do what I truly love.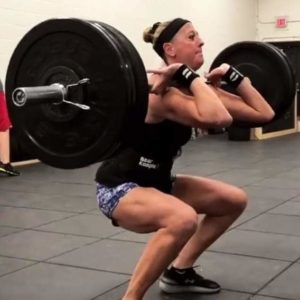 A week before turning 40, I went on a girls' trip to Vegas, and little did I know it was going to be like therapy. I enjoyed doing random fun things with friends and not worrying about anything. It was a chance to be carefree and obligation-free for a couple of days. We shopped. We drank. We danced. We enjoyed an amazing Prince tribute band concert I could literally go watch every day because it was THAT good! We ate yummy food. We drank some more. We giggled at comedy shows. We got glammed up and wore high heels and dresses, and I can honestly say this experience felt different to me; I loved myself, I loved my own skin. It was kind of a big "first," and it came near age FORTY! I can't say I always loved myself or my body in my 20s or 30s…definitely not in my teens. But that's my goal, to continue to take care of myself and love myself in my 40s, this new era.
I also loved knowing my advanced age brought me the wisdom to not accept a free drink from a stranger named Jim who winked at me, in a weird, twitchy way, like he had gambled for two days straight without sleep and wanted to lock me up in his basement. My mom didn't like hearing about this incident, but I *think* I made her proud by staying safe and buying my own drinks, so there's that.
Also, at age 40, I am excited to understand what a true friend really is: The genuine acts, the reciprocity, the unconditional love and ALL. THE. GIGGLES. Last, but certainly not least, I'm also excited to realize the value of hard work and balance, discerning what is truly important in life, and taking steps to live your best life. We are all a work in progress. Every day we can choose our own path, we can choose our happiness.
So, now this older version of myself looks back at the past me and cringes at some of the things I did and the mistakes I made in my earlier days, but hey, that's all part of our personal growth and transformation, right? And, I'm pretty sure the younger version of myself would be impressed at how far I've come now…and also say, "HOT DAMN! Get it, girl! 40 looks great on you."