As moms, we all know our bodies go through some major changes when we have kids, from pregnancy to birth to breastfeeding, and it can leave you feeling, well, not at all like your old self. I don't mind putting in the hard work at the gym or eating healthy if it means my tummy will be a little less lumpy and my legs will be more toned, but one thing I know exercise and eating well isn't going to change is my breasts.
I spent most of my teen years through my mid twenties with large breasts – nothing unmanageable, just large. Then I became pregnant and they grew… and grew and grew. And then my milk came in and, holy cow (no pun intended), I didn't recognize the person I saw in the mirror. Once I quit breastfeeding two years later and lost some weight, the size of my breasts shrunk drastically. Much to my surprise, I didn't mind my smaller breasts. Some clothes fit me better and strapless bras were no longer the enemy. I just wished they were a little (okay, a lot) less deflated and a little more, umm, north?
So one day, when I'm done having children, I will likely turn to breast augmentation. For me, the reasons are fairly simple: I'd like to feel more confident when I don't have clothes on. I want to be able to sport a halter bathing suit without dealing with neck cramps the entire next day or wear a bra that doesn't leave red marks on my shoulders just from doing its job of keeping my breasts at a reasonable level. But most of all, I'd like to feel a little bit like my old self.
Maybe you aren't looking for a boob job. Maybe your post baby body includes breasts that have grown to an unmanageable size. Or maybe you've thought for a long time about getting a breast reduction but haven't been able to take that leap. Our stories are as unique as we are it doesn't really matter what brought you to this point because it's your journey and your own personal decision to make. But if you are looking for a change, Dr. Gus Galante, board-certified plastic surgeon of Indiana, shares some things to consider before your breast augmentation or reduction:
1. Choose Your Surgeon Wisely
You and your surgeon must be on the same page. If the surgeon's gallery of "after" pictures makes you feel like you are looking the top bikini centerfolds of 2015, his or her idea of a great breast enhancement might not align with your own. Picking the right surgeon may be the most important factor in determining if you are happy with your breast augmentation or reduction. Make sure to spend plenty of time in consultation with your prospective surgeon beforehand to make sure you work together well. Bring in pictures of what you think great breasts look like and ask the surgeon his or her opinion on the various examples. That will help you understand if your priorities line up before scheduling your surgery.
2. If Getting An Augmentation, Stay Under the Muscle
Unless you have a significant amount of breast tissue already, chances are you'll have the most natural-looking results if you choose to place your implant at least partially under your pectoral muscles. According to Dr. Galante, women with less body fat benefit from having the implant placed underneath the muscle, often referred to as "submuscular" or "subpectoral" placement. Your muscles will improve the look and feel of the implants as they help cushion and conceal them.
3. Be Picky About Proportion
Your new breasts need to look at home on you. If you are seeking a reduction, this may be what brought you here in the first place. For those wanting an augmentation, if you have a larger frame, a 500 cc implant may look small on you; on the flipside, a 500 cc model could look huge on someone who regularly shops in the petite section. This is where having a great surgeon will come in. He or she will be able to pull from previous experiences and help you determine the best size and profile of implant for your body type. The surgeon will carefully measure your chest and may use a computer imaging system, such as the popular VECTRA® software, to show you how different options could look with your body.
4. Stick With Silicone When Getting An Augmentation
There are numerous aesthetic benefits to silicone breast implants. The most notable is that they feel very similar to natural breast tissue. Saline implants, which are essentially bags of saltwater, feel firm, like full bags of water. (Big surprise, I know.) The soft-but-solid texture of modern silicone implants has earned them the nickname "gummy bear" implants, because they hold their shape even when cut in half. Another perk of silicone breast implants is that they come in a variety of different shapes, contours, and profiles to help you pick the perfect implant to complement your body.
5. Choose Your Incision Carefully
There are essentially 3 incision options for breast augmentation: in the crease beneath the breasts, along the lower border of the areola, and in the armpit. Some people who are concerned about their results looking natural while naked immediately lean toward the armpit option. However, if you don't have a skin type that scars easily, you should consider the other choices, which give your surgeon better access to the breast pocket to make sure your implants are placed just right. The scars are still quite discreet and typically fade fast. Still, if you do scar easily, the underarm incision may be best for you. Incisions for a reduction are different and vary as well, with the more common option being an incision around the entire areola combined with an inverted T or anchor-shaped incision pattern below the nipple.
As with many other factors that go into breast augmentation or reduction, your surgeon is your best resource when it comes to the incision discussion because he or she knows your goals, your body, and your health considerations best.
---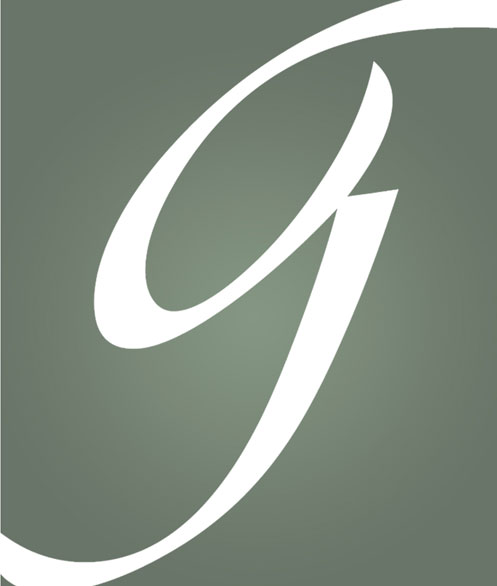 For more information, contact Dr. Gus Galante:
Gustavo E. Galante, MD
322 Indianapolis Blvd #103
Schererville, IN 46375
(219) 322-3131
www.galantemd.com
www.facebook.com/drgustavogalante
Visit Dr. Galante's Facebook page and enter the Girlfriend Getaway (valued at $850) by September 8th!