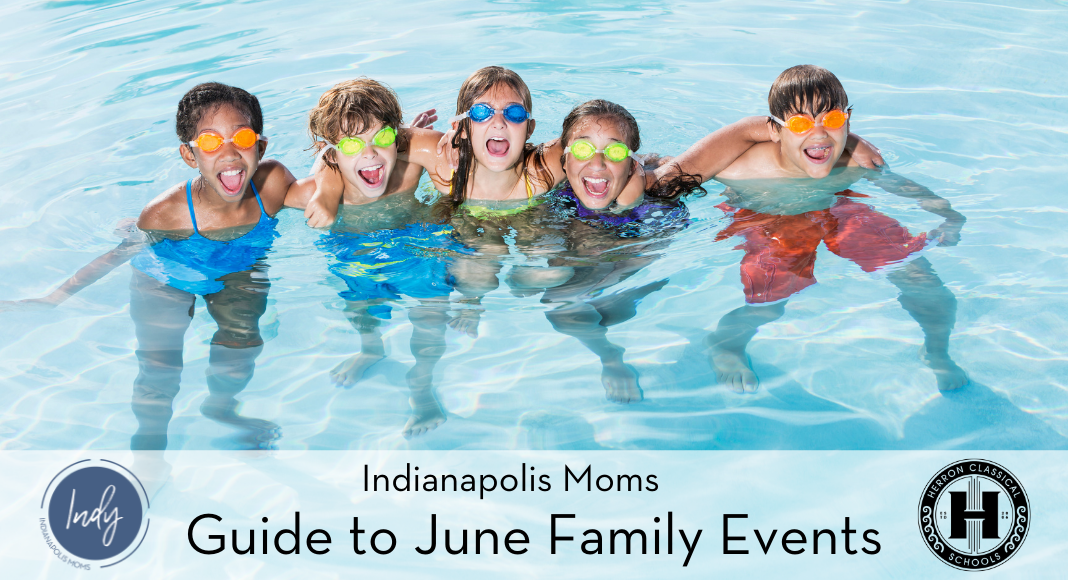 School is out and summer is here! Make sure you load up on the sunscreen and check out our roundup of June events in Indianapolis and surrounding areas. There is so much in store for Circle City this month!
---
Meet Our Sponsor: Herron Classical Schools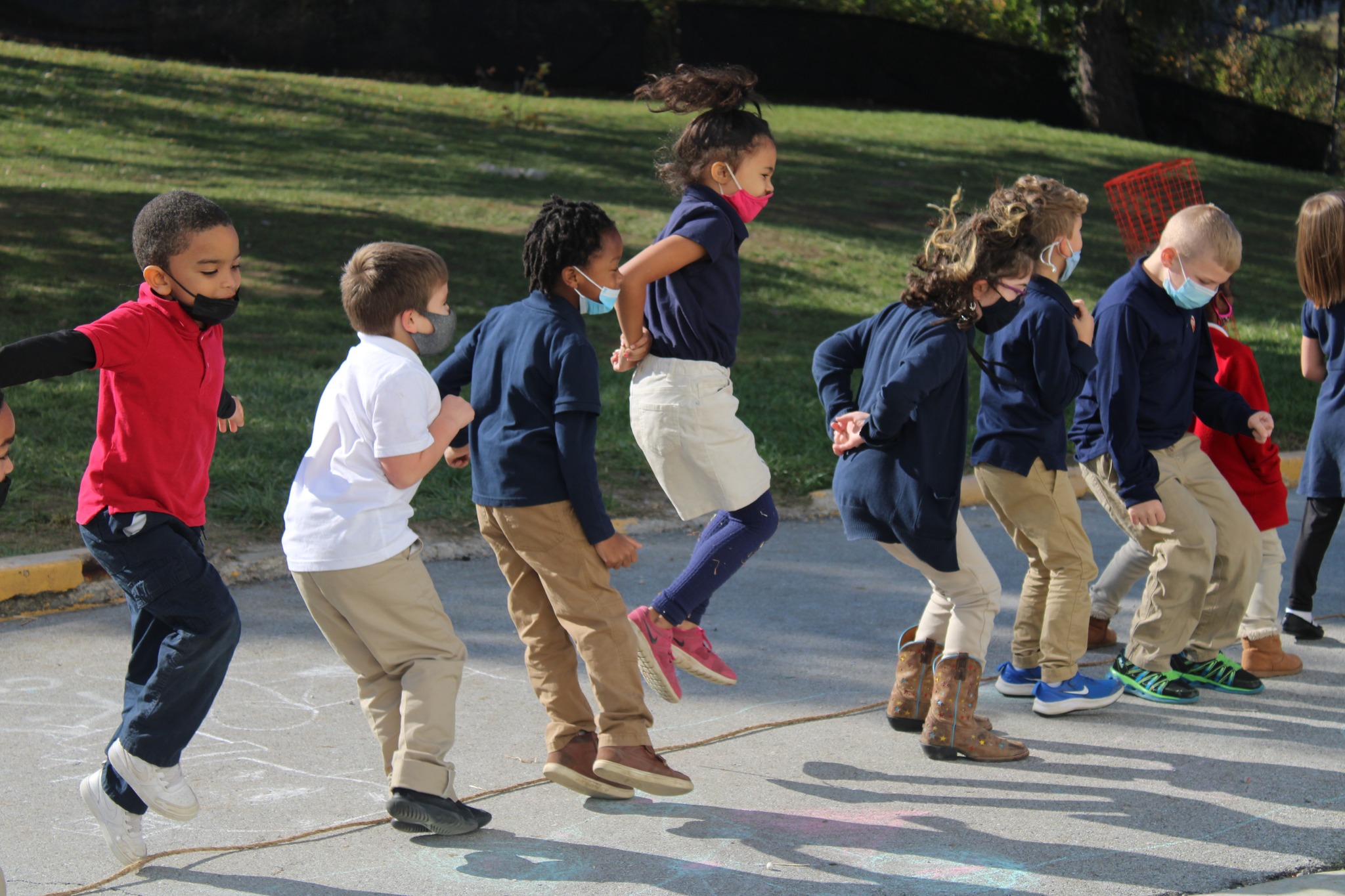 Herron Classical Schools is a network of three tuition-free public charter schools, Herron High School, Herron-Riverside High School, and Herron Preparatory Academy. Within each of our schools, we envision a racially and socio-economically diverse student body.  Herron Classical Schools believes that a classical, liberal arts education prepares students to become well-rounded, engaged citizens of the future.
For more information, visit their website.
---
Events Around Our City
Throughout June
Indianapolis Pride Month: Events and Activities
The month of June is Pride month, and there are several events to celebrate in Indianapolis.
Check out our Guide to Pride post for all the details.
---
June 2nd
First Free Thursday at Newfields
Newfields offers special FREE admission on the first Thursday of every month. Head over from 11am-5pm to explore the grounds and enjoy all that the Indianapolis Museum of Art has to offer. Keep an eye out for additional free admission days throughout the summer.
---
June 2nd
First Thursday Night at the Children's Museum
On First Thursday Nights, you can pay $6 per person to visit either the museum with their amazing new Dinosphere exhibit or the Riley Children's Health Sports Legends Experience. And your ticket also includes access to Ask the Experts Night. This is only between the hours of 4 and 8 pm, the perfect after-hours time for families! Get your First Thursday tickets here.
---
June 4th
Earth Day Indiana Festival at Garfield Park
Head to Garfield Park from 11:00 am-5:00 pm for the Earth Day Indiana Festival. This year's festival will have over 100 exhibitors with live music, food trucks, and a beer garden (you must be 21+). And it's totally free!
---
June 4th
Scooby-Doo™ Exhibit Opens at Children's Museum
Scooby-Doo and his gang have another mystery to solve, and they need your help! The Scooby-Doo™ Mansion Mayhem opens on June 4th at the Children's Museum and you can join in on finding clues and solving puzzles during the celebration of their newest exhibit.
---
June 5th
Broad Ripple Duck Race
"It may not be the Indy 500, but it's just as exciting to see which lucky duck takes the checkered flag." The annual Broad Ripple Duck Race will take place from 3:00-5:00 pm and the big race will start at 4:30 pm. To see the details on children's activities and the location of the duck race, check out the event website.
---
June 7th
Daniel Tiger Live at Clowes Memorial Hall
In this rescheduled family-friendly event, "Daniel Tiger and his family and friends take audiences on an interactive and exciting adventure to the Neighborhood of Make-Believe, sharing stories of friendship, helping others, and celebrating new experiences." Get your family's tickets here.
---
June 9th
Indy Strawberry Festival on Monument Circle
The beloved Indy Strawberry Festival returns for its 56th year, hosted by the Cathedral Women of Christ Church Cathedral. Head to Monument Circle in downtown Indianapolis on the 9th between 9:00 am-4:00 pm, or until the strawberries run out!
---
June 10th 
Indianapolis Indians: Fireworks Friday
The Indianapolis Indians have added their list of Fireworks Friday nights on their website here. The two June nights for Fireworks Friday is June 10th against the Columbus Clippers and June 24th against the Memphis Redbirds.
---
June 11th
Art on the Prairie at Conner Prairie
The Fishers Arts Council has teamed up with Conner Prairie to bring you Art on the Prairie. Browse and shop from local artists and artisans while enjoying live music from 10:00 am- 4:00 pm at Conner Prairie. For ticket information, check out the event page on Conner Prairie's website.
---
June 11th
Indy African Expo
The Indy African Marketplace presents the Indy African Expo, to be held from 10:00 am-8:00 pm at 5310 Lafayette Road in Indianapolis. You can get your tickets here to experience African culture at this family-friendly event, including a cultural performance, a live band, rides, inflatables, and delicious food.
---
June 16th
Kickoff to Animals & All That Jazz concert series at the Indianapolis Zoo
The popular Thursday night concert series returns at the Indianapolis Zoo starting June 16th. Animals & All That Jazz will have live music from 5:30-8:30 pm under the Bicentennial Pavilion. The concert features a "diverse lineup of musicians from across the Midwest, covering jazz genres from classic to contemporary, smooth soul to blues, and even blending in the sounds of pop and R&B." You also get to eat yummy food, grab a drink at the bar, and check out the animals on exhibit until 7:00 pm. There are a limited number of tables available on a first-come, first-served basis, so bring your own chairs!
---
June 18th
Juneteenth Jamboree at Children's Museum
The Children's Museum is throwing a Juneteenth Jamboree, to commemorate the end of slavery in the United States. From 10:00 am-3:00 pm, you and your family can enjoy live performances, activities and giveaways, and a community artist showcase.
---
June 18th
Indy Juneteenth Parade & Festival at White River Park
After celebrating at the Children's Museum, head over to Celebration Plaza at the White River Park in downtown Indianapolis for the Indy Juneteenth Parade & Festival. From noon until 6:00 pm, there will be children's games, live music, food "from all over the globe," and a fun parade. You can also shop from vendors during this event. To register, visit the event website here.
---
June 18th
Kangaroo Crossings Exhibit Opens at Indianapolis Zoo
Are we in Indiana or Australia?! It will feel like you are "down under" when you arrive at the new Kangaroo Crossings at the Indianapolis Zoo, opening on June 18th. According to the Zoo's website, "Kangaroo Crossing will offer visitors a chance to walk into a large open area without fencing or other barriers. Kangaroos will roam freely in the space as stunning and unique birds fly overhead."
---
June 18th & 19th
Talbot Street Art Fair
Come check out over 200 artists from across the nation at the Talbot Street Art Fair on June 18th from 10:00 am-6:00 pm and June 19th from 10:00 am-4:00 pm. The art fair is located in the historic Herron Morton Neighborhood in Indianapolis. And it's free to the public! For more details, including where to park, check out the event website here.
---
June 22nd
SPARK! Fishers 5K
During the weeklong SPARK! Fishers celebrations, downtown Fishers will host the annual SPARK! Fishers 5K on June 22nd at 7:00 pm. For more information on the race, click here. To learn more about the full lineup of SPARK! celebrations, check out the Fishers parks website here.
---
June 24th
Little Mermaid, Jr. at the Civic Theatre
A performance by kids for kids, you have to check out the Civic Theatre's Little Mermaid, Jr. Showings are from June 24 until June 29th, so get your tickets before they sell out! Check out the event page here to get your tickets, see show information, and check out the theatre's latest COVID-19 safety policies.
---
June 24th
Symphony on the Prairie Kick-Off
Symphony on the Prairie is back and their summer lineup looks amazing! Pack up your blankets, chairs, and picnic baskets and enjoy ISO Classical Favorites on June 24th and June 25th at 8:00 pm.
---
June 25th
Indian Market & Festival at the Eiteljorg
This summer, the Eiteljorg is celebrating the reopening of their new Native American Galleries on June 25th, and it's the first in-person market since 2019! Purchase your tickets here to shop for jewelry, pottery, paintings, beadwork, and other fine art from more than 140 Native artists from across the United States and Canada. During the event, you and your family can enjoy "cultural performances including music, dance and storytelling, and family art-making activities while eating fry bread and other tasty items from food vendors."
---
June 26th
Purdue Day at Victory Field
The Indianapolis Indians and the Purdue for Life Foundation are hosting a Purdue Day at Victory Field during their game against Memphis at 12:30 pm. There will be a giveaway for the first 1,000 fans dressed in black and gold and there will be photo opportunities with the Boilermaker Special. Bonus, children ages 14 and under eat free at the stadium!
---
June 29th
Cheer Live! at White River State Park
The last of our roundup of June events in Indianapolis is Cheer Live! You've seen the Netflix documentary series – now you get to see the stunts in person. On June 29th at 7:30 pm, you will see championship routines from Navarro College and Trinity Valley Community College (draaaama) at the TCU Ampitheater at the White River State Park. Some of the names mentioned being there are Gabi Butler, Morgan Simianer, Maddy Brum, Angel Rice, Dee Joseph, James Thomas, Jeron Hazelwood, Gillian Rupert, Cassadee Dunlap, and of course, Monica Aldama.
---
Share with us! Which June event in Indianapolis are you excited about?
Looking to get your event featured on our monthly round-up? Submit all community events here to our Community Calendar!