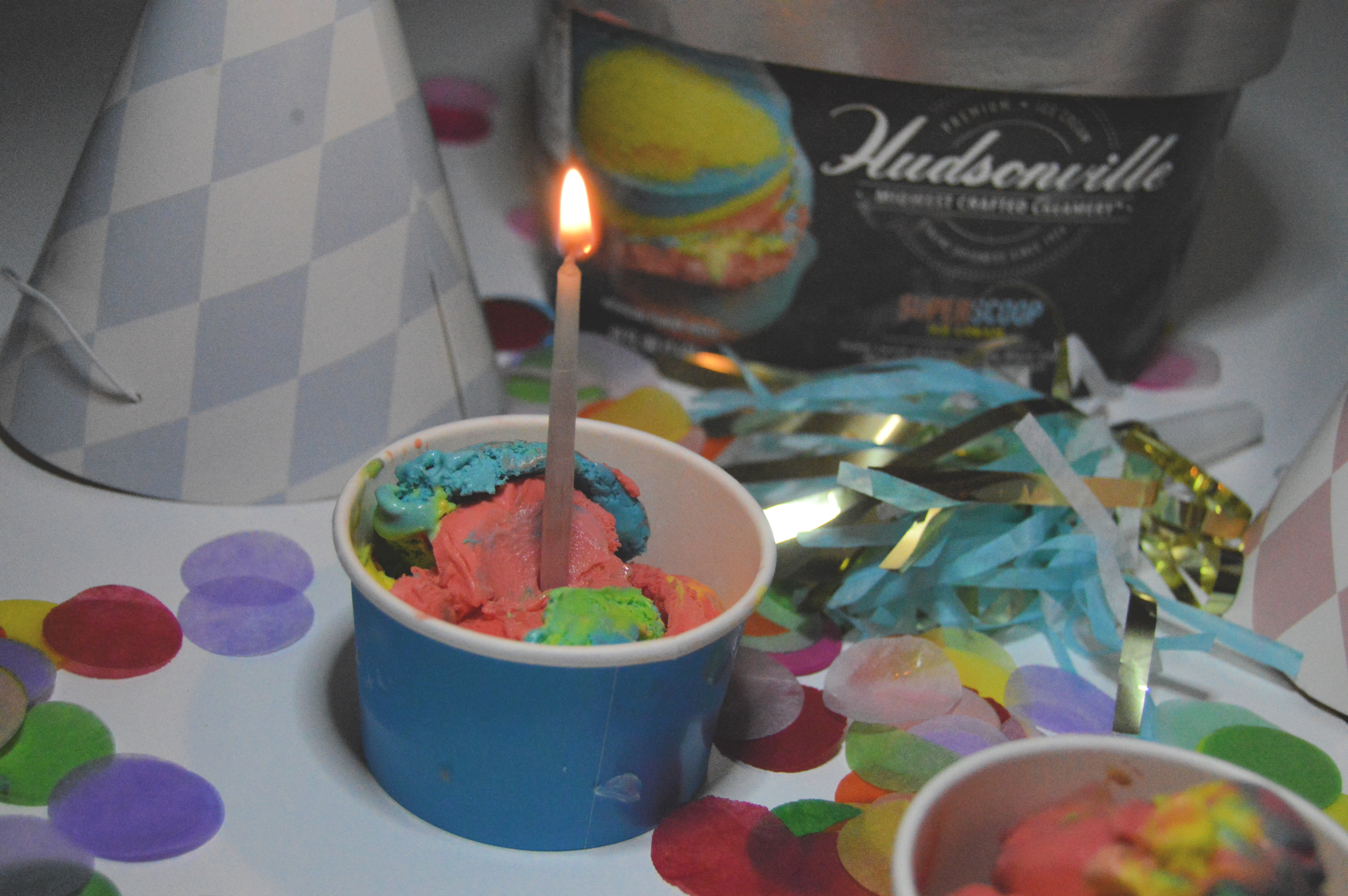 My husband and I have always been low-key when it comes to birthdays. We rarely ask for extravagant gifts or parties, but rather just want to spend the day doing something as a family. Especially as we have grown older we both quickly realized that age is but a number. I feel really old saying that out loud but honestly it is totally true! Those little things that we do together while we create the most meaningful memories are the ones that stick in my mind and heart. Like my last birthday we went on a family bike ride and rode to the neighboring city for dinner together. It was the beginning of Fall so we all had sweatshirts on and I can still remember the pretty colors of the leaves throughout the trail as our bikes crunched over the ones that had fallen. It was nothing big and fancy but these simple, meaningful moments is how we like to celebrate our birthday.
When my husband's birthday rolled around this month the kids were excited to do something fun for Dad. We spent the morning shopping for decorations and all afternoon setting things up. (Okay, really I set things up but it was the thought that counts.) The kids decided on ordering his favorite restaurant for a carry out dinner and then celebrating with our favorite Hudsonville Ice Cream flavors! We were even treated to this amazing box full of birthday goodies from Hudsonville Ice Cream to help us celebrate. It was filled with party hats, horns, confetti and streamers and even birthday themed cups for the ice cream. The smiles on my kiddos' faces is still one of my favorite memories!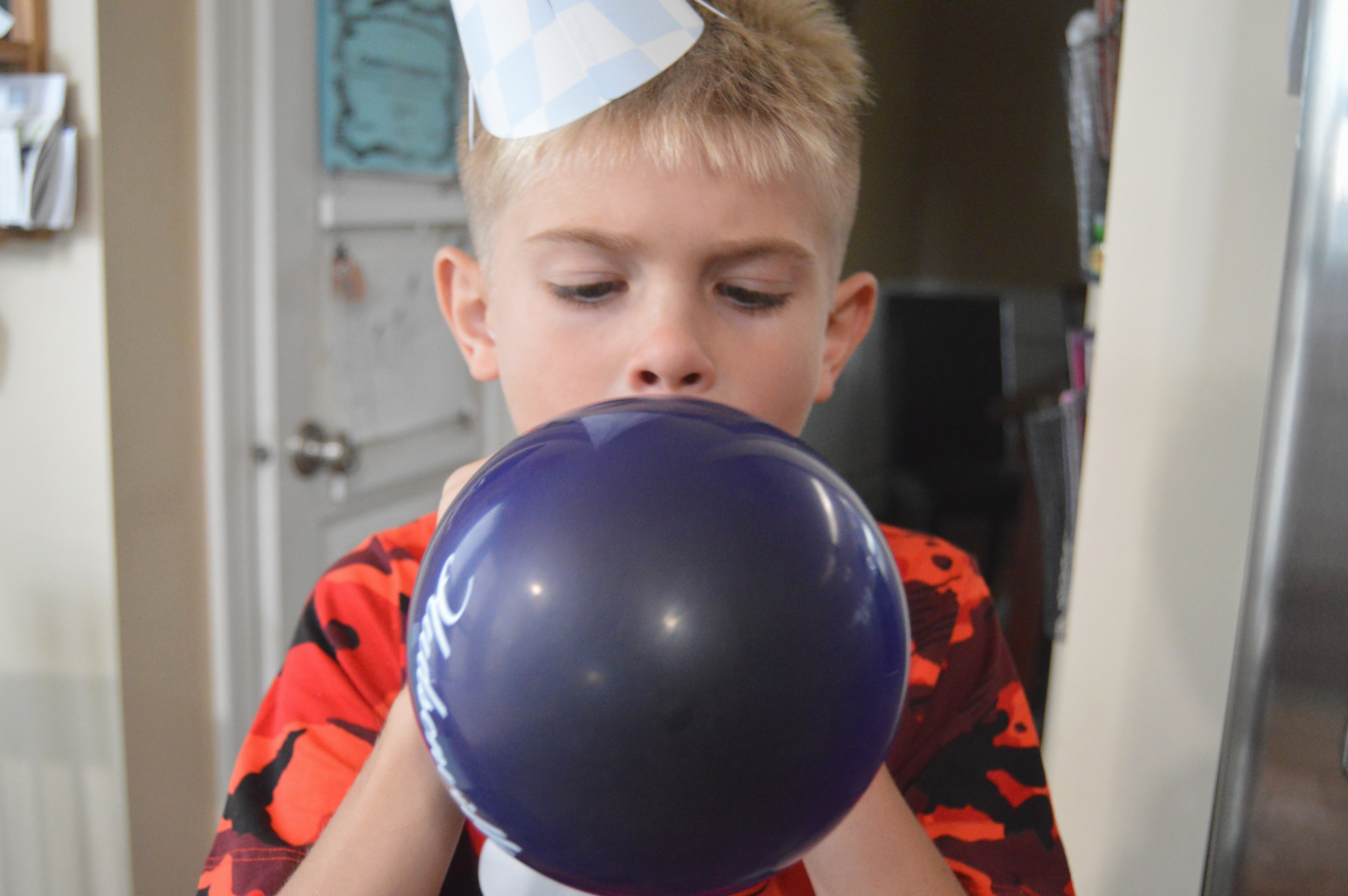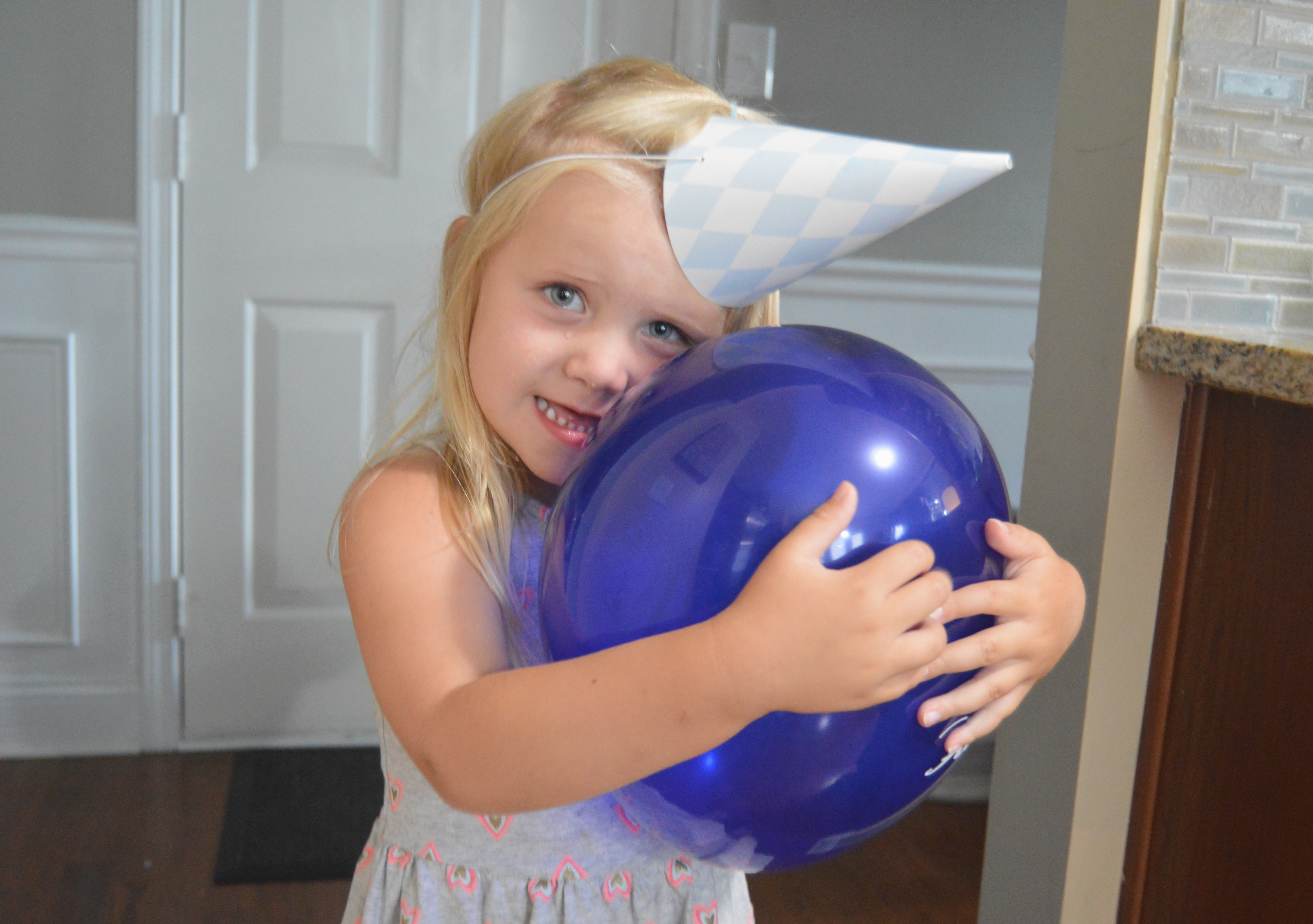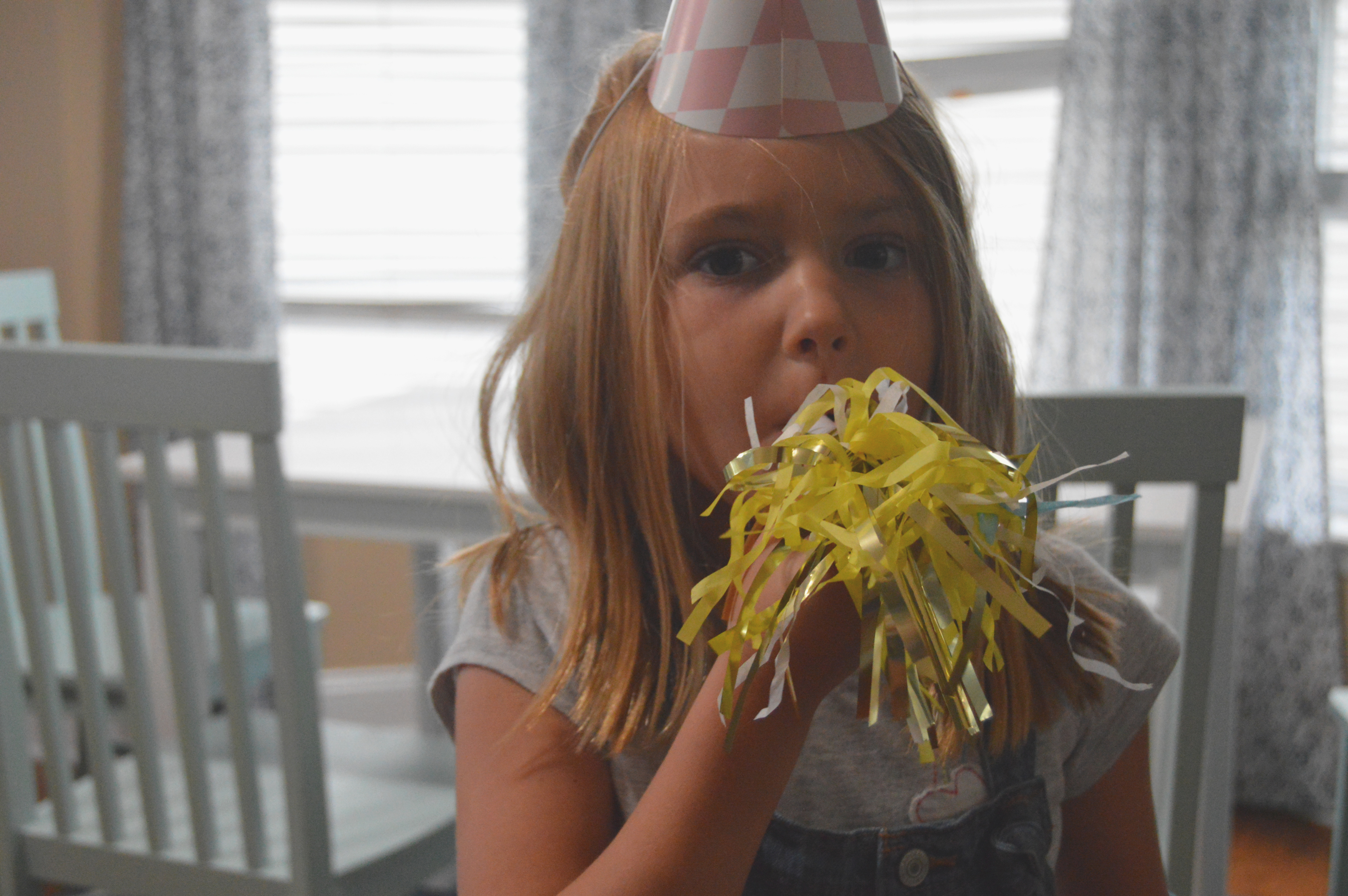 The kids were adamant about hiding and jumping out at Dad when he came home. Luckily he ended up coming home early so when he walked through the door, the kids surprised him with horns and hats. There's just something about a party horn that can get anyone in the mood to celebrate! We then ate our carryout dinner together (well, barely) and followed up with our Hudsonville Ice Cream fun. The kids spent the majority of the time asking Dad to tell them funny stories of when he was a kid and we literally spent the evening laughing over our ice cream. Everyone agreed that this sweet celebration needs to be a must for everyone's birthday – but only if they get to choose their favorite Hudsonville Ice Cream flavors! My heart still swells when I think about our time together because it was truly one of my husband's favorite birthday celebrations. It was the perfect evening and my husband was so happy, which was exactly how we had hoped his birthday would go.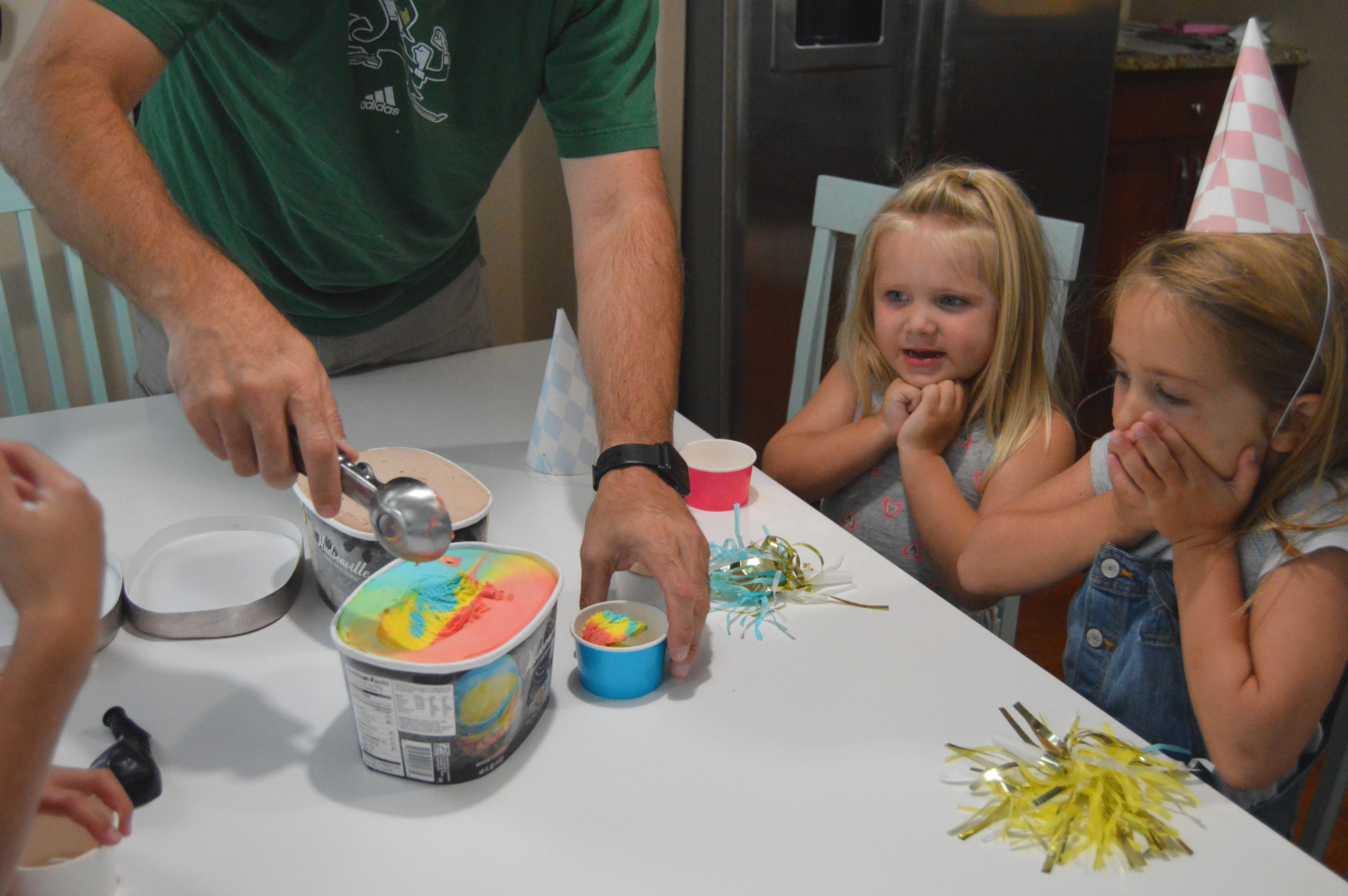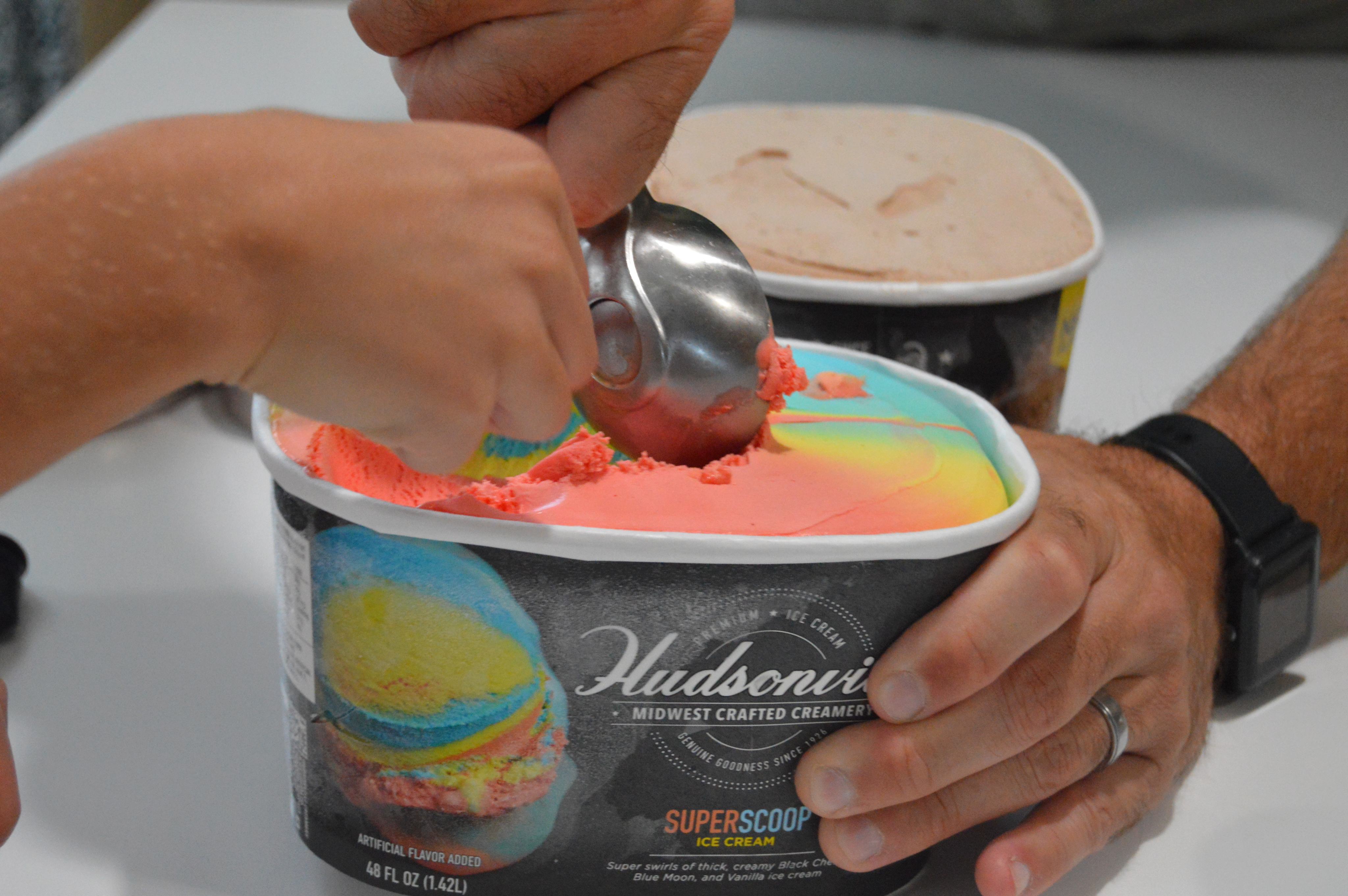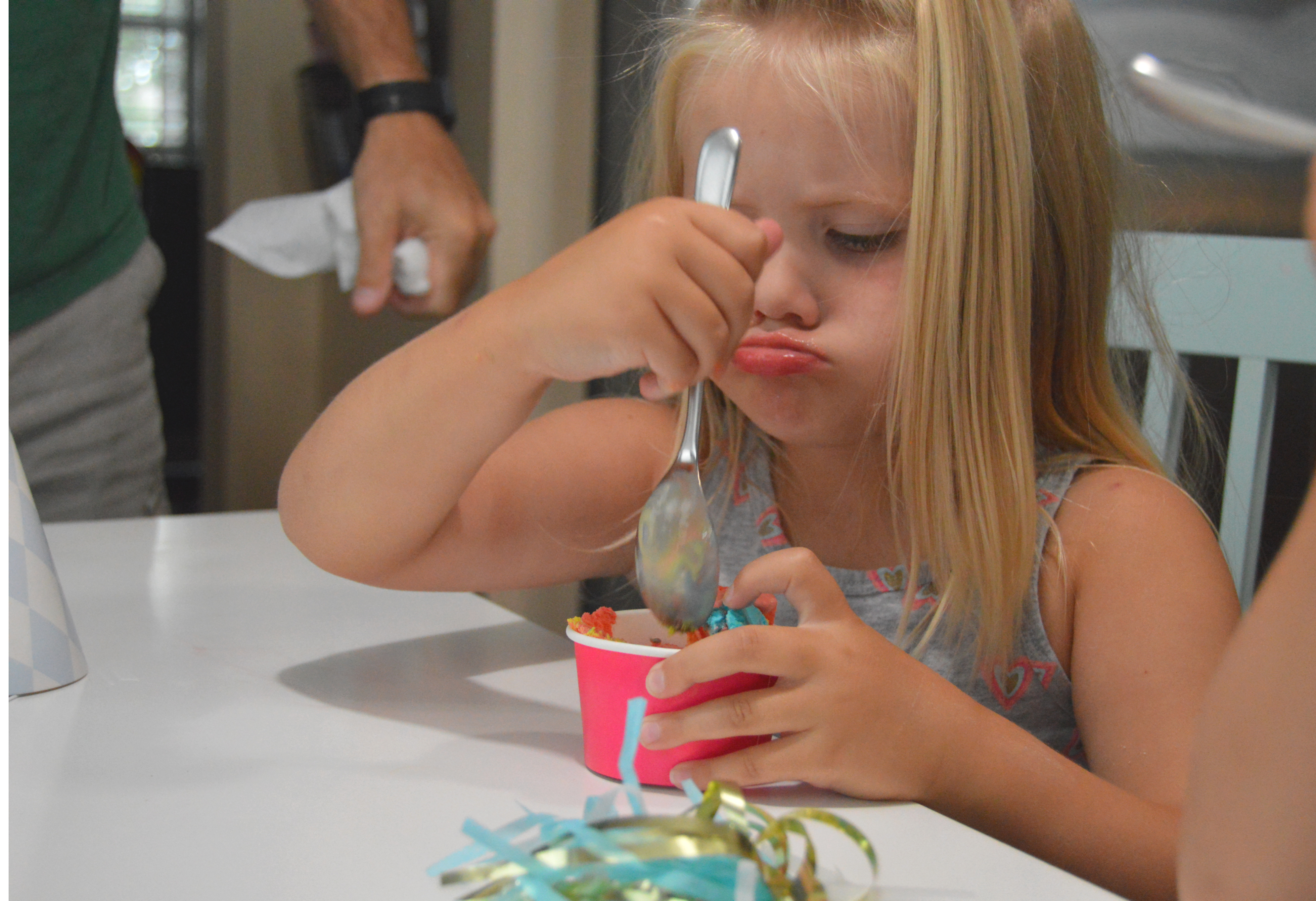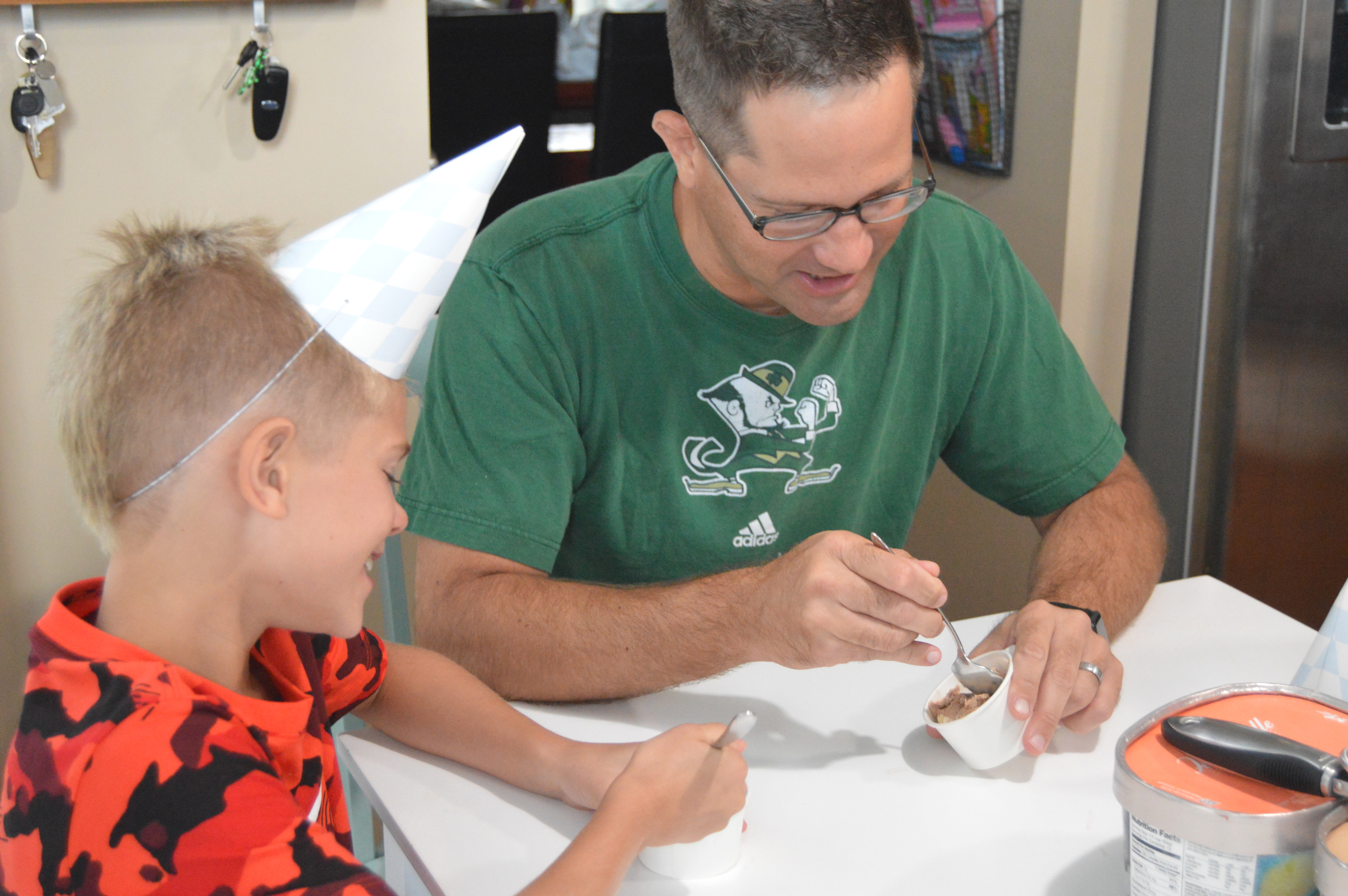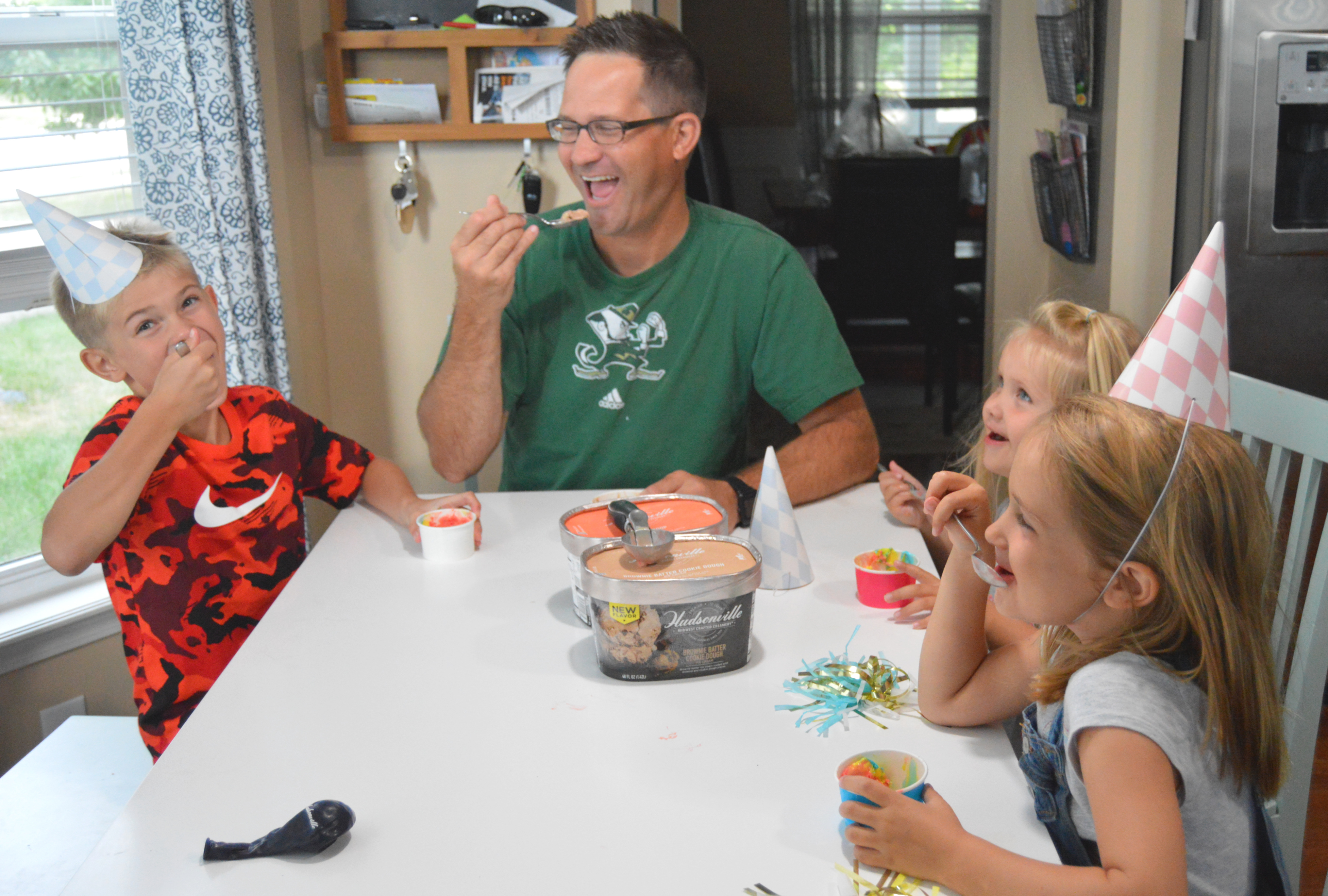 Birthday gifts are sweet, but the memories are sweeter. Share with us – how does your family celebrate birthdays?
About Hudsonville Ice Cream
Hudsonville Ice Cream is about more than just ice cream. For them, it's all about making life a little sweeter. It's about the feeling you get, the experience you have, and the people you share a scoop with. Their Midwest creamery has been perfecting the art of ice cream making for more than 90 years. While they enjoy creating creamy, delicious and exciting new flavors, many of their ice creams use a base recipe that was created back in 1926! With more than 50 flavors to choose from, including the world's best French Vanilla and Dairy Free options, Hudsonville Ice Cream has options for everyone to enjoy.
Be sure to get your coupon for $2 off any 48 oz Hudsonville Ice Cream flavor — use the Hudsonville's Scoop Locator to find a store near you!