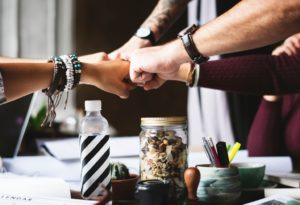 October is the month that officially rings in Autumn. There are many things that have become synonymous with October, from pumpkin-spiced everything to Halloween activities and spooky décor. There are also many important awareness campaigns that take place in the month of October: Breast Cancer and Lupus to name two, not to mention Black History Month in the UK. Another very important campaign is National Disability Employment Awareness.
What is it?
While March is the official Disability Awareness Month, October specifically serves as the month to spread awareness for Disability Employment. National Disability Employment Awareness Month (NDEAM) is a campaign solely dedicated to bringing to light the issues that surround disability employment. This is also a time in which individuals with disabilities should be acknowledged for their contributions in the workplace. Disability inclusion in the workplace has come a long way since 1945, the year Congress declared October the National Disability Employment Awareness Month. While many employers across the U.S. have been proactive in disability inclusion, it will be a long while until all workplaces can be deemed all-inclusive.
How Can We Help?
Spreading awareness- the first and most important step in helping a campaign. Share links on your social media about NDEAM! Encourage your friends and family to share the post.
Find out if your employer participates in NDEAM. If not, suggest bringing this important campaign into your workplace.
Help to recruit and welcome individuals with disabilities in your workplace.
Are you a Teacher? Bring the campaign into the classroom! Have a guest speaker visit the classroom and discuss how disability inclusion works in their workplace.
Volunteer your time. There are always opportunities for volunteers! Help out by putting up posters or mailing awareness materials.
Why is This Important?
Individuals of all abilities should have the opportunity to find employment in a safe and inclusive environment. Employing individuals with a broad spectrum of abilities offers an increased talent pool as well as diversity in the workplace.
For more information on NDEAM please visit:
https://www.dol.gov/odep/topics/ndeam/