(Disclosure: Indianapolis Moms Blog received product or payment in exchange for this review; however, all opinions shared are those of the contributor who wrote them.)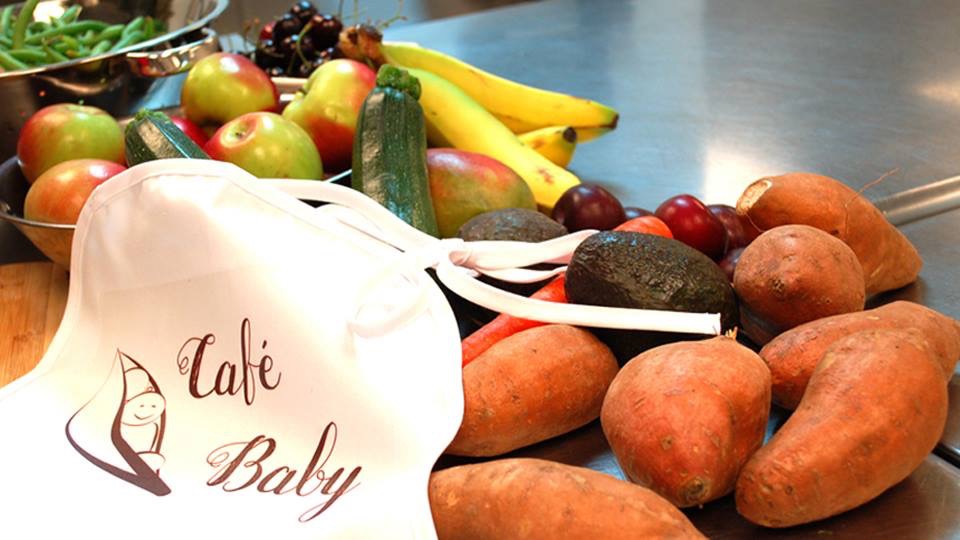 Over the past several months I have been making my daughter's baby food.  The purees for me were simple to make and well, I had time to do it.  Now that I have ventured back into the working world I would rather spend as much as my time as I can with my family.  Remy is ten months old and is starting to try different textures and foods that go beyond the simple puree stage.  While she eats some table foods, I still like to give her a combination of foods and textures that are geared toward her age and development level.  Trying to find these foods at the store have been hard.  Finding foods that aren't filled with unnecessary additives and ingredients and aren't expensive has been near impossible.
So I did some research and started talking to some people. During my search I was approached by Jeannie about the company she started with her mom, Cafe Baby.  She is also a working mom who had the same concerns about what she was feeding her new baby.  Jeannie and her mom Sherri created Cafe Baby to offer families baby food made with the freshest ingredients to help create a balanced nutrition for babies.  But get this – THEY DELIVER TO YOU TOO!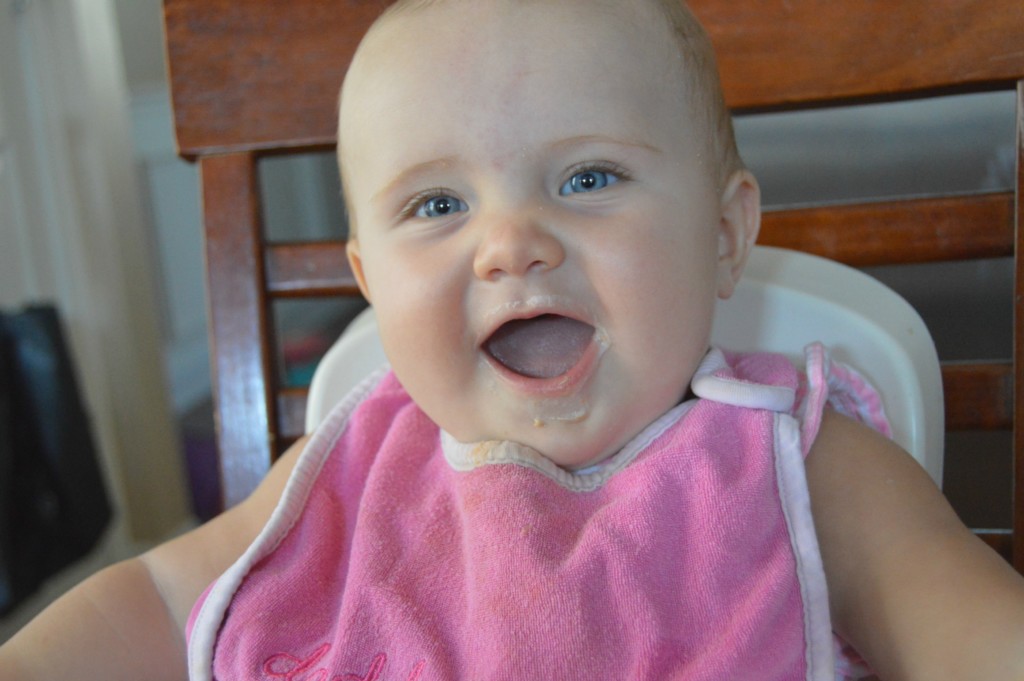 The ordering process is super simple.  You choose your child's age range and then can choose individual options a la carte style or go for pre-organized bundles.  Cafe Baby also offers introductory bundles that will give you a week's worth of food to try out rather than ordering a larger bulk bundle which is geared towards monthly meal plans.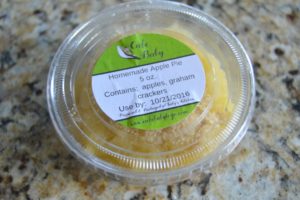 Each baby food comes frozen in a 5 oz container. I just put my food in the freezer on delivery day.  Then, the night before I'm going to feed it to Remy, I put it in the refrigerator to thaw it out.  We use one container for at least two meals and each container stays fresh in the fridge for each feeding.
I was also amazed at the variety of meals that Cafe Baby offered for each stage.  Foods include basic vegetable and fruit purees and get more advanced like Baby Ratatouille or Baby Bananas Foster.  Cafe Baby also offers bakery items like teething biscuits, mini muffins and lactation cookies for Mom.  Tonight we enjoyed some Apple Pie with graham crackers.  I know – it's like Ruth's Chris of baby foods!
I can't rave enough about my experience with Cafe Baby.  My daughter loves her meals and I was ecstatic that I could actually read the ingredients on the lid!  Now that I'm back at work I can't wait to order my next shipment of food and have it waiting at my front door when I get home.  Cafe Baby is convenient, nutritious and has made my life so much easier.  I call that a win for my family!
Check out Cafe Baby's website to order your first shipment of baby food delivered to your front door!
You can find them on Facebook and Instagram too!  Be sure to visit them at the Fisher's Farmers Market on Saturdays!