Fall favorites are here. Apples, pumpkins, and ciders of all kinds. What else does fall bring? Bonfires and tailgates. That means food! The yummies. One of my favorite things to do as the resident chef of my home is to make food fun. Enter the Apple Nacho. Yep. Apples as nachos. It's genius really. Grab the recipe and take it to your next potluck. Or better yet, make an apple nacho bar and let kids and kids of all ages make it themselves.
The recipe is below. Make this. Your kids will love it, and it's an easy dish that they can make WITH you. Get the littles in the kitchen. Thank me later.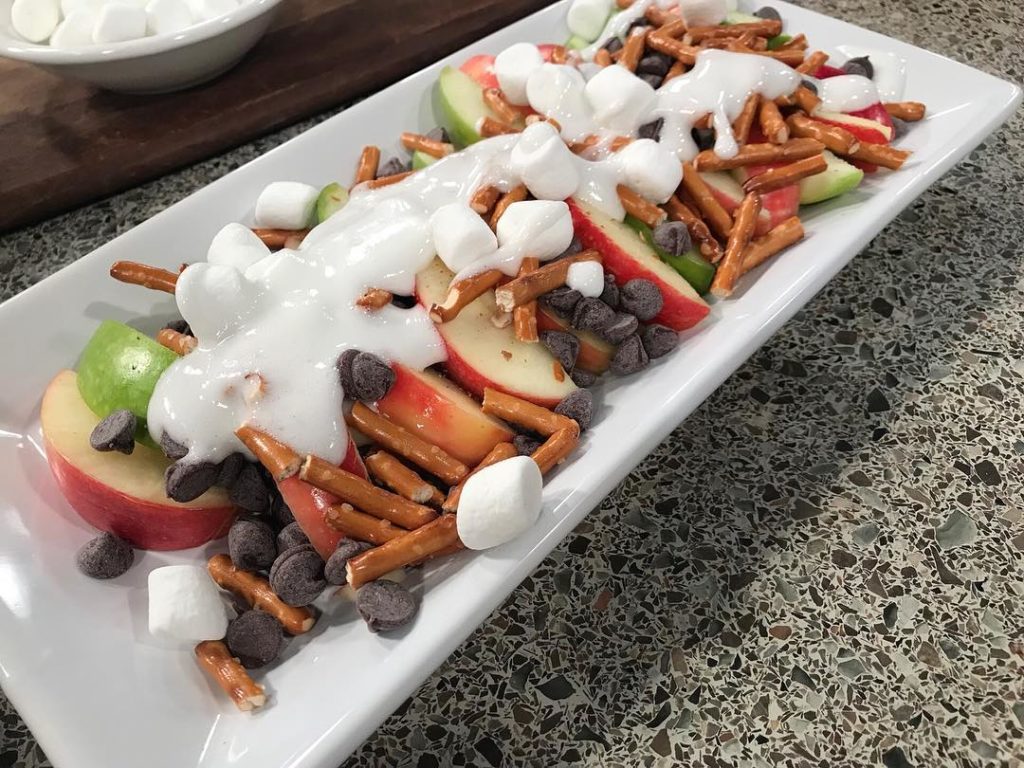 What You'll Need:
3 Apples, I like Pink Lady, Granny Smith & Gala (cored and sliced)
Melted marshmallows plus some for garnish.
Crushed pretzel sticks
Mini chocolate chips
Directions:
Spread sliced apples on a platter in a single layer
Top with tasty garnishes.
Then, top with melted marshmallows.
Serve and enjoy!
Fun accompaniments: peanuts, melted caramel, chocolate sauce.
Make it easy, make it fun, make it yummy!