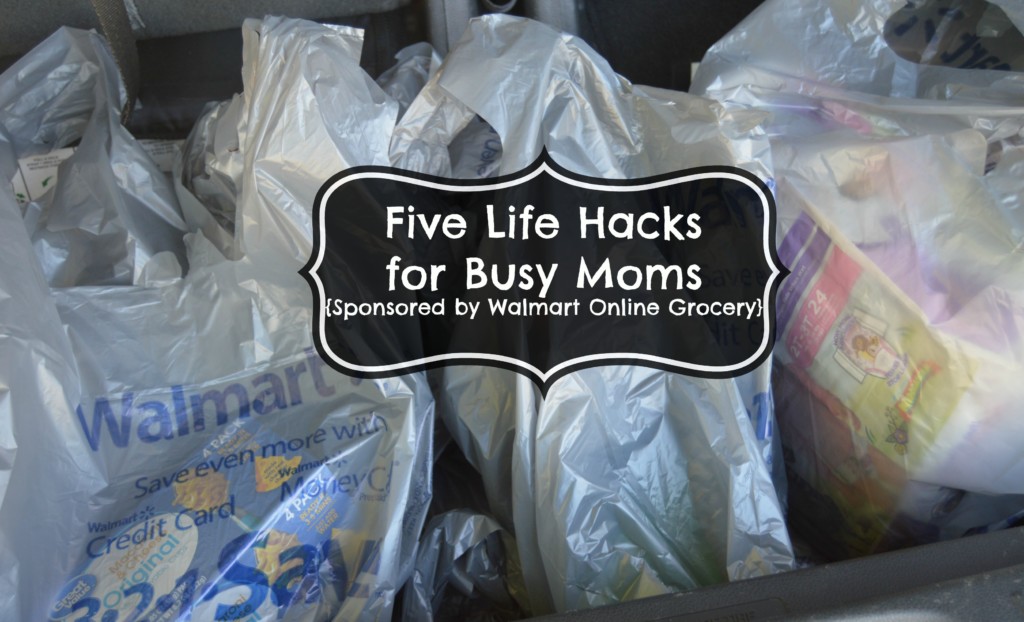 Who would have known that adding another kid to the mix would make life harder than normal? Okay, that's a joke because any mom knows that the more the merrier aka more mess, more stress but also more love of course. I find that when I start letting the stress of every day affect me, it just makes life more difficult than it needs to be. So I zeroed in on the five things that would make life easier and more organized.
1. Dry Shampoo
This one little bottle has not only saved me time, but basically saved my life. I can get up in the morning, workout and then spray this fantastic miracle into my mane after a shower and still look like I have it all together. It's unfortunate I didn't find out about this amazing stuff until my second child.
2. Planning Outfits
Before everyone goes to bed, I lay out the kid's outfits for the next day so we can just grab them and get dressed as soon as we get them up for the day. The same goes for myself – I make sure I have planned what I'm going to wear so I don't waste those precious minutes in my closest crying because I can't find anything. Spending five minutes the night before planning for the following day really makes a huge difference in our mornings! Plus I don't have to worry about what my husband will pick out for them to wear…
3. Prepare Lunch for the Week
School lunches are a beautiful thing people. But my son is a picky eater, so he usually only eats on the days with good stuff like pizza and chicken nuggets, of course. I find that when I pre-pack the items like chips, vegetables or fruit on Sunday night then I can just grab them and throw them into the lunchbox when I'm making his lunch during the week. Packing lunches now takes half the time because I prepped for them earlier in the week.
4. Meal Prep
Before I make my grocery list, I write down the seven meals I plan on cooking for that week. Then, I update my kitchen chalkboard once I am done grocery shopping with the meals so each night I know what I'm cooking. That way when I come home from work I can immediately start cooking without dragging my feet and spending hours at the pantry, deliberating on what I'm going to make the family the night. Meal prep has also helped us save money because I have a plan as to what we are eating and will cook dinner rather than going out to grab something.
5. Online Grocery Shopping
Online Grocery Pickup has recently become available in our area for our local Walmart. I can't rave enough about this service. Grocery shopping takes a good chunk of my weekend and quite honestly, while I enjoy the alone time, I dread fighting the crowds and people at the store. Being able to order online from the comfort of my own home and then choose when I want to pick it up has been a lifesaver! With over 30,000 items like fresh produce, meats, daily and even organic products, I know I am going to be able to find everything on my list. Normally on Friday evening, when the kids go to bed, I will get online while catching up on my DVR in bed and place our order for pickup the next day. You can choose the best time that works for you too because same day pickup is available! If you order by 10 a.m., your order can be ready as early as 4 p.m. which is perfect because I can swing by on my way home from work and have groceries all ready if I want.
Let me show you how it works:
-Simply begin by logging on to Walmart.com/grocery and type in your area code to find the store closest to you that offers Grocery Pickup.
-Scroll through and add the items you want to your cart. You can easily search for the items you are looking for or even scroll through specific departments. And I want to stress EASILY!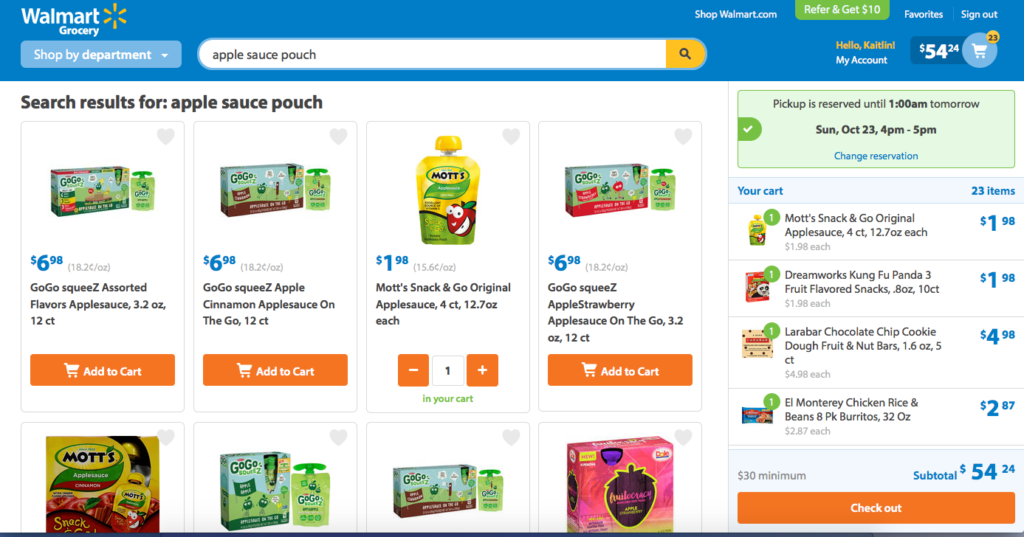 -When you have your $30 minimum order, check out and choose your pick up time. Don't worry because Walmart's Personal Shoppers are trained to to carefully handpick the freshest choices, just as if they are shopping for their own family!
-At your pick up time, look for the designated Grocery Pickup area at your local Walmart (usually at the front or side of the store, you can't miss the signs) and park in one of the spaces. Just call the number on the sign and an associate with be ready to deliver your groceries right to your car!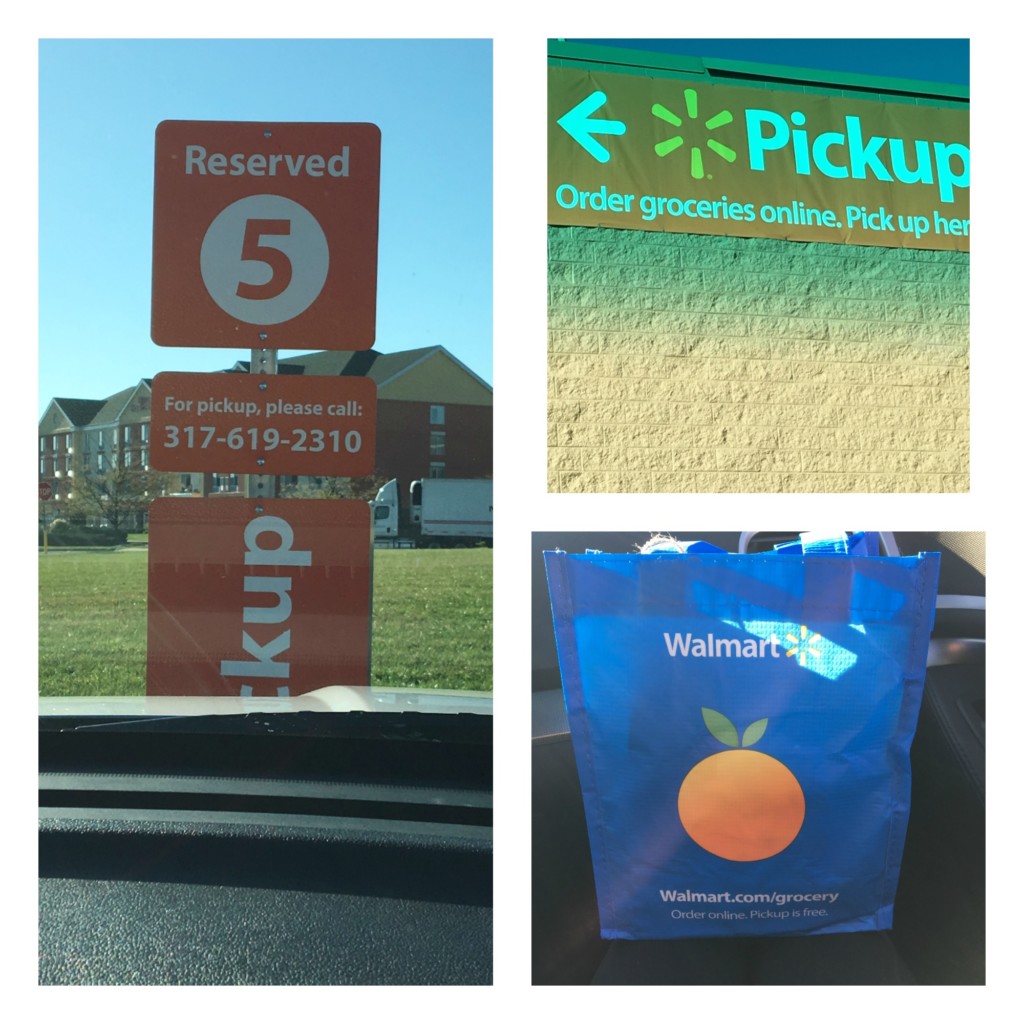 Walmart Online Grocery Pickup has saved me so much time and relieved me of tons of that unwanted stress. I also have found that I stick to my list and don't end up with bags of unwanted (or unnecessary) things. Your account on Walmart.com also tracks what you order so you can go back in and quickly find the things you tend to buy each trip like milk, bread and eggs, without much hassle! I have used this service at other stores and I'm going to be completely honest with you – Walmart has by far impressed me the most. From the time I pulled in, called the number, signed my name and had my groceries loaded into the back of my car, it was under ten minutes. Plus everything that I requested was actually in stock and at the prices that were listed online so I didn't have to make a trip into the store later in the week when I needed those items. The staff even called me prior to picking up my order to let me know it was ready. Talk about great customer service!
I'm all about those shortcuts because we know that life is busy enough! One of my favorite sayings is, "Work smarter, not harder." And quite honestly, I'm not sure I'd be surviving as sanely as I am without knowing some of these hacks!
Share with us! What are some of your favorite life hacks?