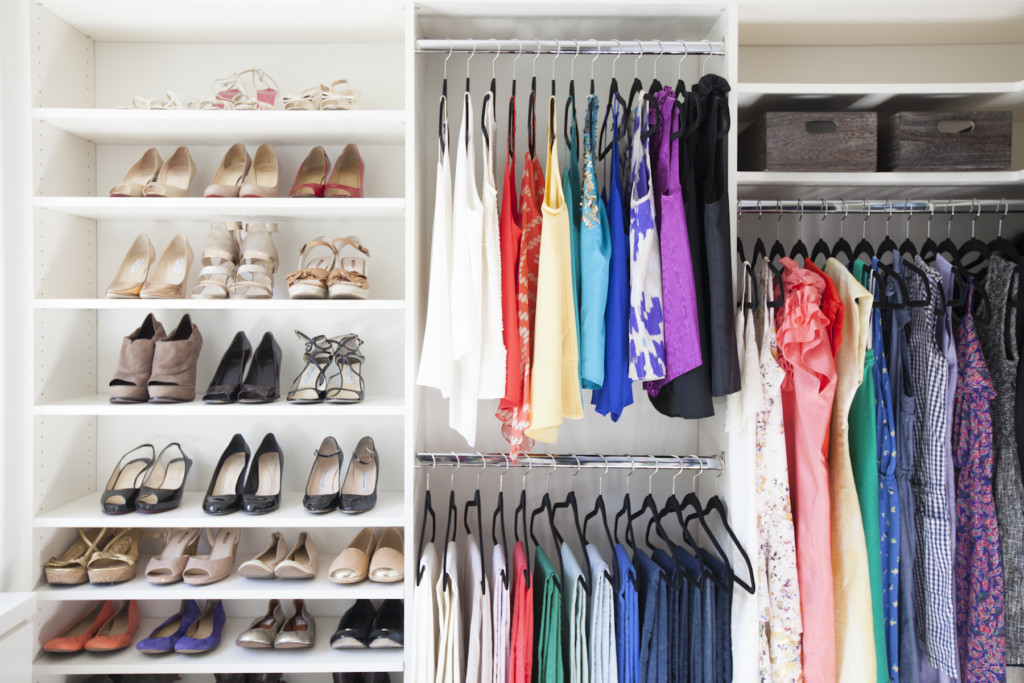 When the end of the year rolls around, it is always apparent how much stuff we have accumulated since January. I'm talking toys, papers, projects – the piles are high and the toys boxes and bins are stuffed. I usually like to take one day to purge and organize everything before the new year begins but I have to be honest, it's a struggle to figure out where to even start the process! That's where Claire Dilts comes in. She is a Professional Organizer and the owner of the NEAT Method, a small business that specializes in home organization and moving services that brings comfort, efficiency and style to your own home. Claire is sharing four basic post-holiday organizational tips to help families get a head start on those New Year's resolutions!
Get one/toss two rule: At the holidays, kids & teens will get an influx of new toys, clothes, pajamas, etc. For every new toy or piece of clothing, toss two items from their closet or toy-room! This can range from shoes, old pajamas, gloves/hats from a previous season. This will help purge any items that haven't been worn in a year, as well as get rid of any toys that are neglected or are no longer age-appropriate.
Ask the right age-appropriate questions & find a special need: When beginning the purging process, it is likely that some children may have a hard time parting ways with old toys (even if they haven't touched them in months!) Ask your children questions like: "Which toys do you think another little boy or girl would enjoy more than you?" Phrasing it in ways that will help your child feel motivated to "share" their toys with someone else will certainly aid in the donation process!
Sort before you stow: Streamline your holiday decorating for next year and take the time to put things back properly. Ask yourself: how easy was it to find what you were looking for when decorating at the beginning of December? Were lights tangled/half lit? Old extension cords buried back in the box? Tattered Christmas linens or broken ornaments? Toss any items that are broken or damaged and utilize zip ties to keep cords and lights all together. Store like items with like items (electrical, ornaments, kitchen/bathroom décor, etc.) Use a label-maker or even chalkboard tape to label the outsides of storage boxes or containers.
Create digital copies for little artists: Any home with little one's will inherit ample amounts of art projects from school or playgroups-especially around the holidays! While everyone loves a good macaroni wreath, these are items that can definitely create build up in storage boxes. Save special keepsakes and have your children help in taking photos of some of their favorite projects. This helps keep the memory alive while also reducing clutter!
Start 2017 out with a bang – a clean and organized bang! With Claire's help and tips you are sure to get the year off on the right foot.
For more information about the NEAT Method and Claire's services, check out NEAT Method's website or give Claire a call (317-270-7041) today!