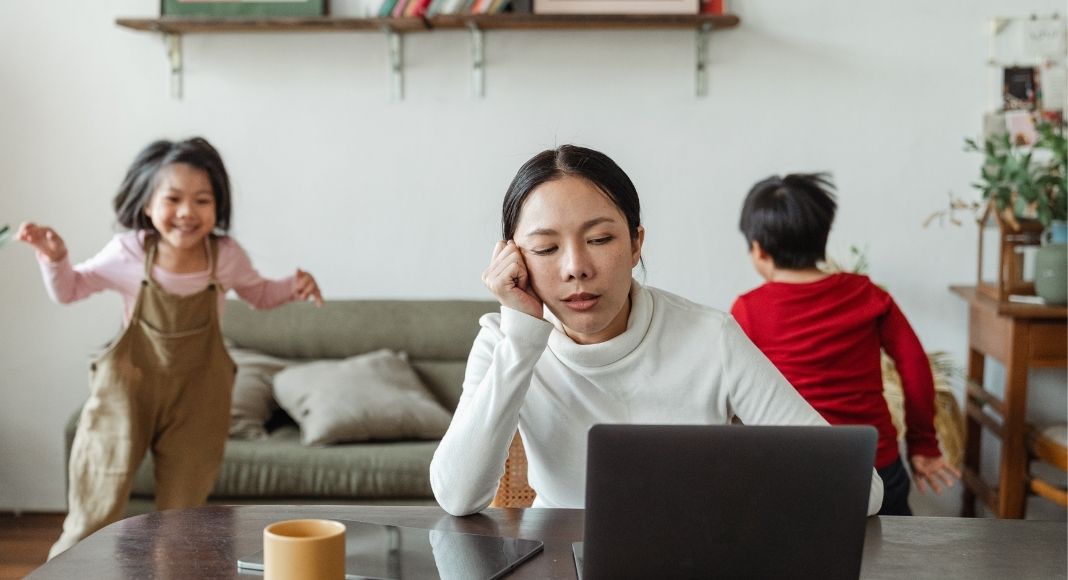 For as long as I can remember, I always wanted to be a nurse. I wasn't confused or wishy-washy after high school, I jumped right into a BSN program and never looked back. I loved problem-solving, critical thinking, helping people, and most of all, the human connection. Being with someone on their worst days, or even their last days, is truly a privilege and I always knew that I was in the right place.
Then, I had kids. At the time my son was born, my husband and I made the decision that I would continue to work and that he would stay at home with the baby. I was so jealous, so envious that he got to be at home soaking in all the special moments when I was putting on scrubs and heading into the hospital. I was working the night shift and literally burning the candle at both ends. Working all night and trying to be as present as possible during the day. After I was jealous, I got angry. Angry that I had to work. Angry that I couldn't stay at home like the moms in all my baby groups, angry that I couldn't get coffee or go for walks in the middle of the day.
Eventually, my husband went back to work, we had more kids, I moved to the day shift so that I could be a better functioning human being, and things smoothed out for the most part. Even though I still yearned to be at home, I was content with my work/life balance as the kids grew.
Then, we moved across the country. I was finally able to fulfill my dream of being a 100% stay-at-home mom. Even though both my kids were older and in school, I still had visions of cooking, cleaning, crafting, decorating, and basically just being an all-around "Super Mom". That lasted a couple of months if that. I never realized how hard and isolating it would be to not work. I also never realized how much of my identity and self-worth were tied to my job.
I was jealous again. Jealous of my friends still saving lives, making split decisions, earning their own money, and decompressing in the break room. I missed the comradery that you only get when you're in the trenches with your co-workers and I missed it bad. That's when I got angry. Angry that every single day seemed like the exact same, that I could never truly get away, that I had to do laundry, that I couldn't get the same kind of respect at home.
It's been over two years since I quit my job, my calling, and it's still a struggle every day to feel worthy as a stay-at-home mom. I know that I'm wanted and needed but I feel like I was actually making a difference before and now I get yelled at for bringing my kid the wrong socks. Through it all, I'm still thankful. Still thankful to be a safe and constant space for my kids as my son navigates middle school. Thankful to pick up my daughter every day and have her wave excitedly at me.
The grass isn't always greener.