A few months ago I walked into Meijer with my youngest, MJ. She was comfortably nursing in my ring sling and I was focused on my shopping. As I walked toward the carts an older black woman stopped me and asked: "Do you think she should be eating all out like that?"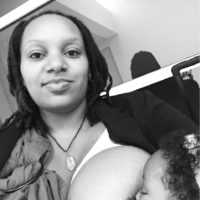 She wasn't disrespectful and I had seen her in the store and spoke to her many times before. That's the only reason I wasn't instantly annoyed by her comment. I simply asked her: "Why not?" She looked at me with a genuine puzzled face and said "You know what? I don't know." She walked along side me for a little while and told me how she never breastfed her children and that one of her daughters nursed her grandchildren. In African-American families, exchanges like this are all too common. I, thankfully, have a mother who breastfed and who fiercely supported my choice to do so and do it proudly. For those women who do not have a maternal figure around to guide and support them in their decision to breastfeed their babes, there are Breastfeeding groups and coalitions who stand in that gap. Indianapolis is home to one of the greatest among them.
With this new year comes a milestone for a pillar in the Indianapolis community. The Indiana Black Breastfeeding Coalition is celebrating 10 years of providing a safe space and FREE Breastfeeding support to Moms (and Dads) in Indianapolis and its surrounding areas. IBBC is a diamond in the rough. I want to highlight and celebrate the work done by IBBC.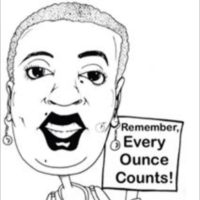 Here in Indiana, African- American babies have an infant mortality rate of nearly double that of their white counterparts, and our babies are least likely to be breastfed. IBBC is committed to changing those stats one baby at a time. Their mission is:
"...to promote, empower, embrace, and encourage African- American women to breastfeed. Our vision is for all babies who possibly can to start breastfeeding within the first hour of birth."
IBBC was founded in January 2007 by the dynamic mother-daughter duo, the late Terry Jo Curtis, IBCLC and Paris Curtis, CLC. These two women saw a need and championed the effort to meet it. They, together, with a wonderful group of volunteers cultivated IBBC to be a fierce advocate for mothers and babies. Terry Jo has since passed on and her efforts are continued on by Paris, IBBC President, Ryan Karim, RN, IBCLC, Rosalind Jones-Jackson MS, RD, CD CLS and the dedicated volunteers.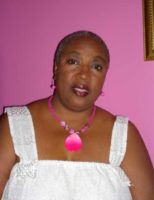 Today, IBBC holds class twice monthly for expectant moms in conjunction with a support group for moms who have questions or just need the comfort of other women who have been where they are. They also offer cultural competency training to hospitals and doctors offices all over Indiana. The Indiana Black Breastfeeding Coalition has implemented an industry leading Bosom Buddy program. IBBCs Bosom Buddies connect with expectant Moms during class and check in with them a week or two before their estimated due dates. Bosom Buddies stay in contact with their Moms until at least six weeks after birth to encourage and answer any of the questions the may have about their breastfeeding journey. Many of the moms and Bosom Buddies end up forming friendships and stay in contact. Some of them even come back to volunteer to be a part of IBBCs efforts.
There are plenty of opportunities for you to get involved with the Indiana Black Breastfeeding Coalition. There's boundless love to be had by you and your little one within IBBC. Help them continue to be an advocate for breastfeeding families in Indiana and beyond.
Starting in February classes are held the first and third Saturdays from 10AM-12PM at:
4087 Millersville Road Indianapolis, IN 46235

You can connect with IBBC on Facebook here: Indiana Black Breastfeeding Coalition and follow them on Instagram @IBBCFly

More information can be found on their website: indianablackbreastfeedingcoalition.com

To the Indiana Black Breastfeeding Coalition, the Moms of Indianapolis say, "Thank you". We appreciate your tireless efforts of our behalf.