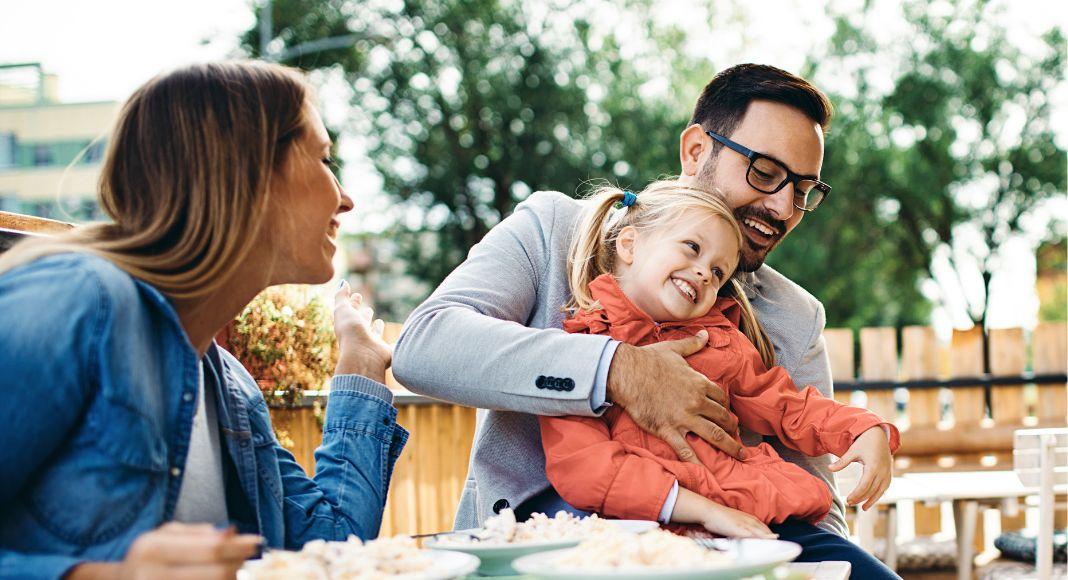 I don't feel like cooking. The thought crossed my mind one night after a hectic workday, and I knew what was coming next. Should we just go out to eat?
As a mom of a one, three, and five-year-old, most of my out-to-eat excursions are spent with my husband on the rare occasion we get a date night. Going out to eat as a family of five is even more rare. Number one, because it is costly to pay for five people's meals. Number two, my three boys are a bit feral at the dinner table. At home, it's easier to reel them in, turn the potty talk conversations into mild-mannered ones, and spend the next 30 minutes post-eating crawling on my now callused hands and knees, wiping the thrown and spattered food and drink off the floor and walls.
But memories around the dinner table are some of my favorites as a mom. We prioritize family dinners every night, whether we order Door Dash, grab the Chick-fil-A drive-through, or I make a smorgasbord fit for the Royal Family. But I also know that my kids love to go out on "family dates" and constantly ask when they get to go out to a restaurant like mom and dad do. So it was time to make some new kinds of memories and brave the dinnertime wild in public.
I've found myself feeling jealous when I see families out to eat with seemingly perfectly behaved children or saddened when I see a family where everyone (even little ones) is on a device. I knew we'd probably fall somewhere in the middle of those. I packed up a little kit to keep each child entertained (probably only for a few minutes) and to help keep me sane. I gave myself a pep talk and somewhat confidently reassured my husband that all would be fine, and we headed out to our local Mexican eatery (because chips + cheese + kids = win).
On the way, we had the "manners" and "behavior in public" talk. I did my best to pep the kids up: "This family date will be the best!" "I can't wait to pick out a yummy dinner!" "I know you'll show how polite you are!"
I'd say the dinner was a 75% success. Of course, this wasn't their first time in a restaurant, but there were a few moments when you would have thought otherwise. My one-year-old screamed because I wouldn't let him tip my cup upside down or dump the chip basket on the waiter's shoes. My three-year-old wanted to look at pictures on dad's phone half the time. My five-year-old used his megaphone voice and thought the underside of the table was way more interesting than his seat. But overall, the kids all ate something. No major tantrums were thrown. No cuss words were heard around the dining room. And we enjoyed ourselves!
I know every out-to-eat experience won't be such a home run, just like every day at home doesn't go 100% as planned. But I took three kids out to eat and lived to tell the tale. We racked up some memories, and the boys still talk about "that time we had a family date" and ask to go again. So the next time I feel the disdain for dinner-making hit me, I won't feel the sweats creeping up or the anxiety kick in quite as much. I'll remember that I survived and giving me a break from the kitchen and clean up will be worth it.