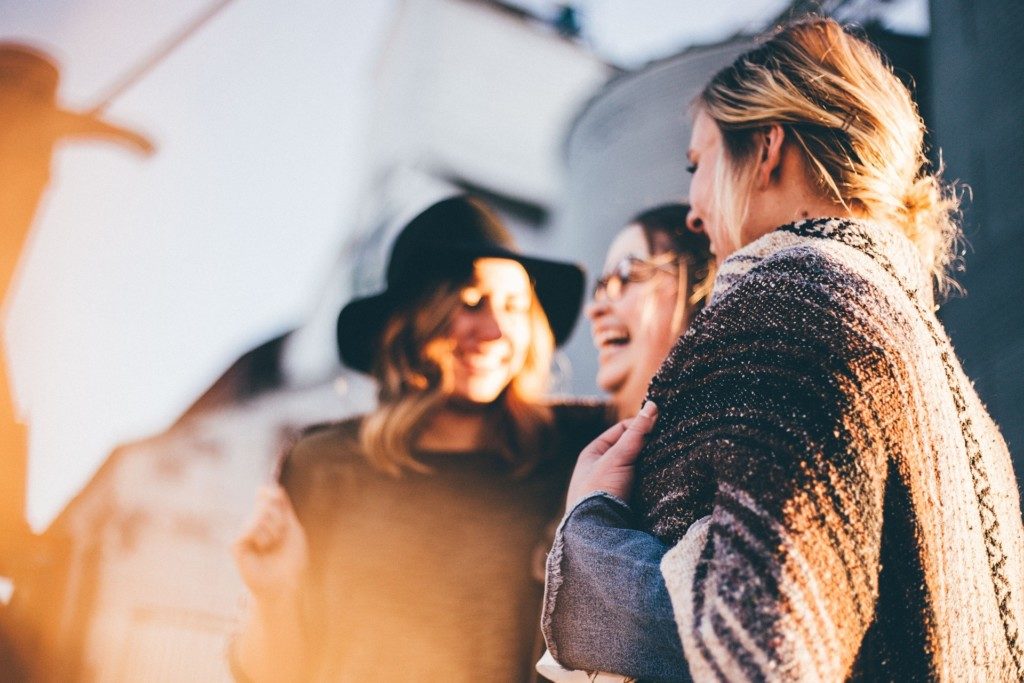 I readily admit every time I stepped into a new group of moms, whether fitness or spiritually related, I hoped I would magically connect with at least a few of the fellow moms and that soon we'd be group texting and supporting each other through middle of the night feedings. Embarrassingly, maybe I even envisioned myself being similar to Cady in Mean Girls since I was new to motherhood and to living in downtown Indianapolis. I'm not sure what the mom version of "Get in loser, we're going shopping," is, but ten months in, and I'm pretty sure nobody has said it to me.
I quickly realized after family left and my husband started his post-residency fellowship (the reason we moved with a 2 week old), that I needed to get out of the house and interact with other adults if I was going to thrive in my new routine. I'm an introvert, but being a Stay at Home Mom is much more isolating and lonely than I anticipated. The first time I ran into Target solo after having my daughter, I'm positive I didn't stop smiling because I realized the world was indeed still spinning outside of our little sleep deprived and half-packed home. Since that quick, delightful time at Target, I've pushed my anxious self into situations that have not always been as easy or enjoyable as a trip to Target in the name of needing local friends.
I have spent quite a bit of time searching for groups and saying yes to anything that had any sort of potential to meet new mom friends, like Baby Boot Camp, a Monon Trail stroller group, MOPS, Side by Side-Indianapolis, and most recently a Mommy & Me class at my local Y. As much as I hate small talk, I kept reminding myself it's where most friendships begin. Some of the conversations I've had have given me just what I needed on that day, and I've met many fellow moms because I kept putting myself out there on a regular basis.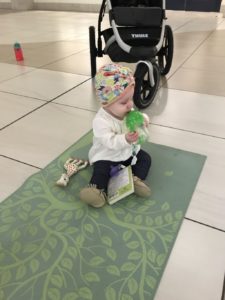 As much as I crave forming deeper friendships and to be part of an official Mom Tribe, however that's defined (I visualize on-going group texts/Voxer messages, kids of similar ages with rotating playdates, moms nights out, and, if it's a real jackpot, family vacations). I also recognize I'm somewhat of a contradiction because I have a hard time being vulnerable first. My go-to excuse is that the medical journey and uncertainty about where we'll be living after July 2019 makes it difficult to form deep friendships. But, it's really just an excuse. I've made some amazing friends through this journey, and particularly in today's world, it's easier than ever to keep in touch with friends even if you don't live in the same city.
So, although I have met many quality women around Indianapolis, I don't have a Mom Tribe to walk alongside the good, bad, and ugly days. The perfectionist side of me thinks it's because I haven't tried hard enough, and some days it feels like a giant case of FOMO when I see other mom's social media pages. But the gentler side of me thinks maybe it's unrealistic that every mom is part of a Mom Tribe. Maybe more moms are like me and making the most of various groups of friends, and not spending the majority of their time with one group of friends.
Would you self-identify as being part of a Mom Tribe or do you ever feel like you're missing out on something because you don't have a Mom Tribe?