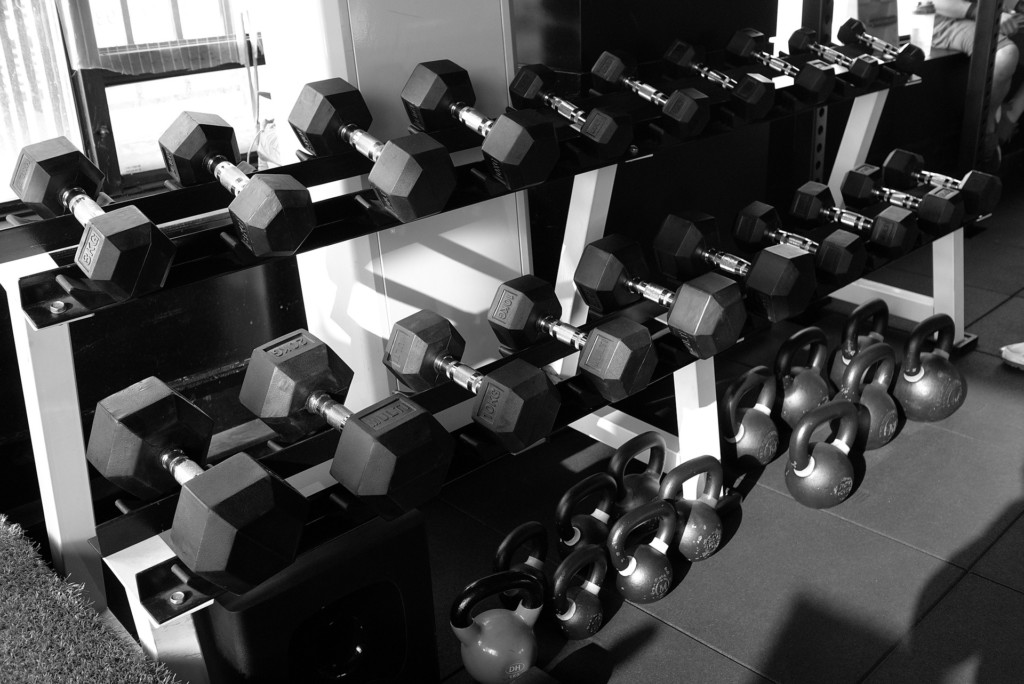 Last summer, my husband put together a home gym in our basement. He was ready to get back to more intense home work-outs in addition to outdoor running. He was also being incredibly thoughtful, and had it ready before our baby was due. The home gym, he believed would provide me with a great option for when our daughter was sleeping and before returning to my regular work-outs. I'd worked out at Orangetheory until I was 40 weeks pregnant, and he knew my goal would be to return quickly. I had mentally prepared myself for the fact that it could take a couple weeks before I could get back to my "normal" workouts. I agreed, the gym in the basement would be a great way to ease-in to my regular routine again!
Reality hit me like a ton of bricks after labor and delivery! That was a lot of work – and my body was going to require a bit more time to recover than I anticipated! After taking a couple of weeks off, I decided that a few minutes on the elliptical seemed feasible. So, when my husband headed down for his work-out one morning, I decided to join him. I hopped onto the elliptical, and discovered that my endurance had certainly taken a hit – I was sweating within seconds! Thankfully, I had a great view of my husband working on his arms that morning, and enjoyed keeping up a low-intensity work-out for about twenty minutes.
While the home gym had everything I needed to execute a different total body workout every day – I didn't follow through often enough to make it count. Why was it that I could get to the gym 4-5x per week without fail – but could barely get myself down a flight of stairs to do a simple work-out? The answer is simple; accountability and distractions.
Accountability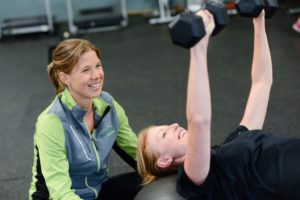 We all need accountability to some extent. Personally, I find that I can be self-accountable for a majority of things. For example, if I need to update Quickbooks after payroll, plan an office event or promotion, or create a new presentation – those things get done. I don't need reminders, no deadlines need to be extended, no one needs to cheer me on or pat me on the back. I'm hard-wired to get a significant amount of self-satisfaction in setting and accomplishing productivity goals.
For other things, though – I need someone to hold me accountable. When it comes to nutrition, eating healthy and saying "no" to my sweet-tooth, my husband is amazing! He's the perfect partner for my personal goals. He assists with grocery lists, and does most of our meal planning and prep – which makes my job in this area pretty simple. I've found that because he's so strong in this area, I work harder and am more successful in this department because of him. When it comes to exercise – I find I'm most accountable to a schedule. If I'm scheduled to show up somewhere for a work-out, and my attendance (or lack thereof) will be noticed – I show up! Turns out no one is sitting in the basement waiting for me to check-in, making that work-out appcoach less effective for me.
Distractions
The other draw-back to home work-outs for me, is that there are so many distractions! Something else always needed to be done "really quick" before heading downstairs to work out. You know, those tasks which should take no time at all but seem to eat up the majority of our day! Things like switching the laundry, cleaning up the breakfast mess, sorting the mail or making a phone call. Everything on the list seems important, or it wouldn't have made the list! I'm thankful that at the gym – all of those distractions disappear, at least for those sixty beautiful minutes. Those sixty minutes become mine – with a singular focus and achievable goal.
Re-Setting Your Goals
As January has drawn to a close, and New Year's resolutions become just a memory – there's still hope! Goal re-setting is a real thing. In fact, it might be the only real way to get most goals accomplished. If you feel you've fallen short on one of your goals, re-evaluate. Was it a goal you had reasonable expectation you could achieve? If so, did you tell anyone about that goal? Sharing your goal with someone helps step up the probability of it being accomplished. It's a very simple form of accountability. Did you write the goal down somewhere? I've found that written goals are far more important to me. Was the goal too big? Break it down into smaller pieces. Did you need a little support? Reach out to someone who might have a similar goal – and partner up on your mission.