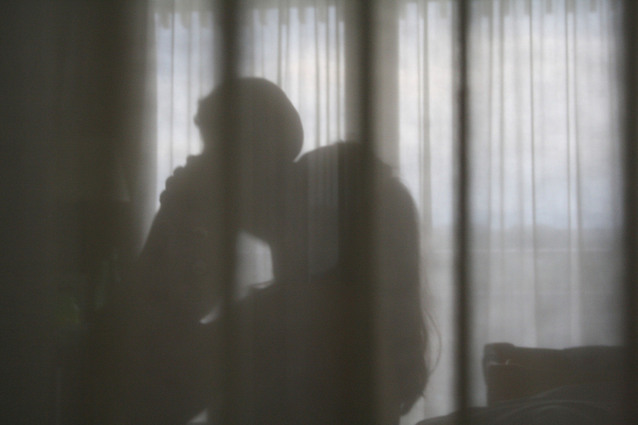 Every woman faces her own unique challenges in adjusting to motherhood. Some do it with such perceived ease and joy that others say, "She was born to be a mother." Others, like me, do it with a nagging voice of dread in her head, thousands of questions, often desperately googled, and wondering if they'll ever feel confident enough as a mother to leave the house alone with their newborn, let alone make long-term decisions about their child's life.
I thought I was prepared
I imagined my previous work as a Family Support Specialist with Eskenazi Health providing weekly home visits to new moms and their babies, receiving my Master of Social Work (MSW) from the University of Michigan, including coursework in attachment theory, and taking multiple parenting classes during my pregnancy, would provide me an advantage to becoming a new mom. Because I "knew" so much, I believed I had the tools to overcome any obstacle. So many well-intentioned friends and family talked about how life-changing becoming a parent would be, but I thought I had taken all the appropriate steps, and then some, to prepare myself to excel in this new role.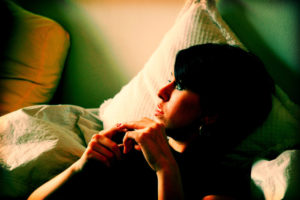 Then experience proved me wrong
However, truly nothing short of experiencing being a new mom myself could have prepared me for how I would think and feel during the sleep deprivation, the move from Michigan to Indiana with a two week old baby, the months of breastfeeding issues, the isolation and resulting loneliness of transitioning from full time employment to being home all day, the resentment that builds when I feed my self-righteous thoughts that my husband's life didn't change as drastically as mine, and the ongoing need to practice acceptance over my new "mom bod."
Our first family walk on the downtown canal in Indianapolis a week after moving to Indiana from Michigan.
My professional and educational training almost became my demise because I knew quite well what answers to give to family, friends, and the new professionals I met for my 6-week check-up to persuade them my adjustment to motherhood was going well. Fortunately, I retained enough self-awareness to know that pretending I wasn't experiencing chronic feelings of dread, thoughts of running away, and beliefs that my daughter deserved a better mom, would not help me be my best as a wife and mother. Through tears and swallowing of self-pride, I admitted first to myself, then to my husband, my mom, and finally, a Nurse Practitioner, that I was not okay and needed to do something about it.
Anxiety versus postpartum anxiety
The odd thing about anxiety, especially when it is second nature for a high-functioning, achieving person in a professional setting, is that it can be celebrated. That person (i.e., me) looks like someone who is prepared and outwardly calm during life's stressors because she already has plans A, B, C, D, and even E, in place in case the prior plans fail. When I became a mom and started spending most of my time with my daughter, my anxiety was no longer celebrated but detrimental to our relationship because I was so wrapped up in anxious thoughts that I could not stay present enough to focus on how she lovingly looked into my eyes or how she sounded when she first giggled.
There is hope
Fortunately, there is help and a growing awareness about postpartum anxiety. Other brave women have shared their stories and helped me find the courage to begin sharing mine. I know it takes a village to raise my daughter, and there is no village without vulnerability, support, and encouragement.