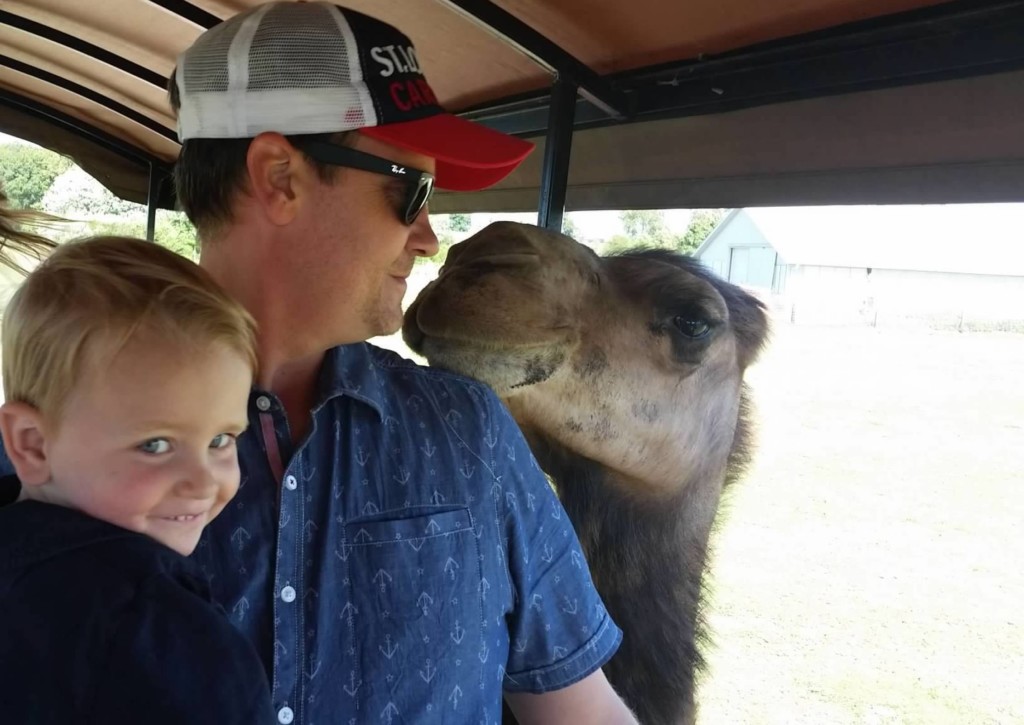 The other day, I was talking to another mom and found out that we'd taken similar trips with our families. It was like we had an instant bond because we'd both been to this hidden gem that is SO worth the short drive from Indy.
If you have kids and you haven't visited Dutch Creek Farm Animal Farm, I highly encourage you to get out your calendar and plan a trip as soon as possible. It's truly an unforgettable experience and one I guarantee your kids will be talking about for a long time!
What it is
Dutch Creek animal farm is a large farm owned by a local Amish family in Shipshewana, Indiana. Shipshewana is about 3 hours north of Indianapolis, making it easy for a quick getaway! The family owns more than 300 exotic and domestic animals – most of which you can pet, feed, and see up close!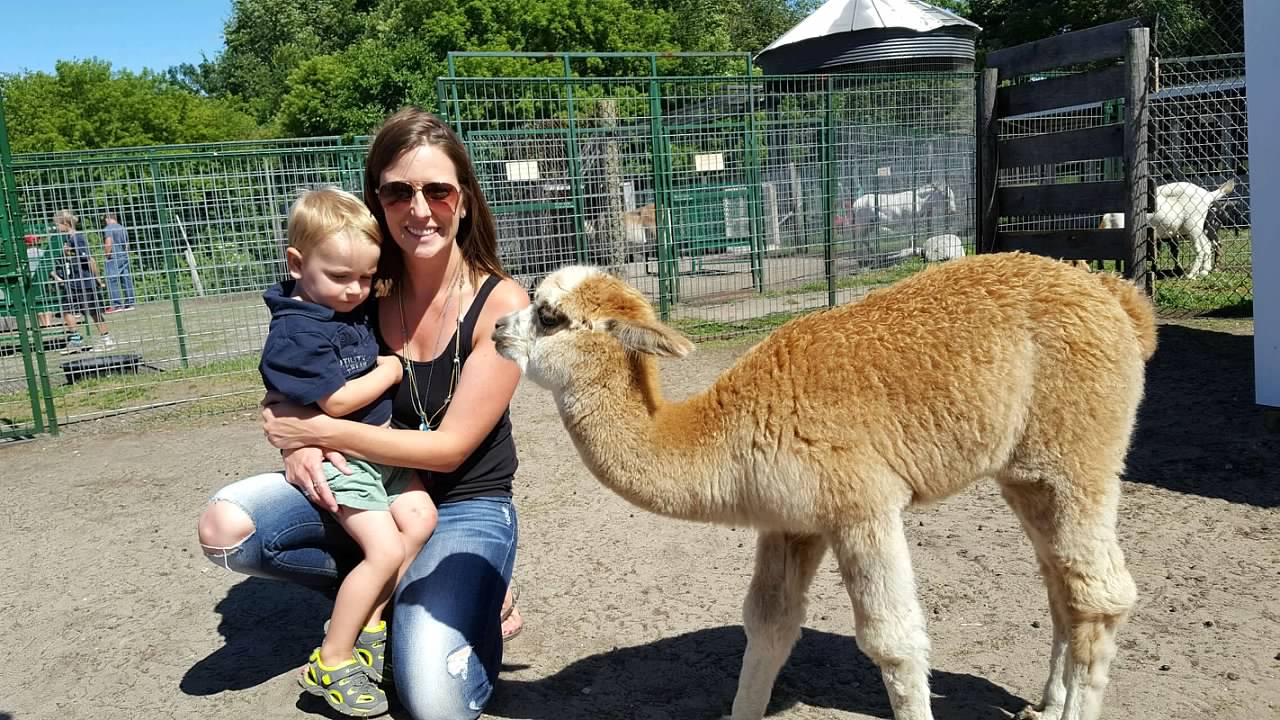 Walk-Thru Area
When we visited, we went through the walk-thru area first. Here you get to meet a variety of animals up close including goats, porcupines, baby pigs, baby ducks, bunnies, skunks, lemurs, chickens, and monkeys. Some areas are available to walk in and pet the animals. Other areas have signs asking you not to enter, but you can still get plenty close. Fruit loops and carrots are both available for $1 and can be used to feed them.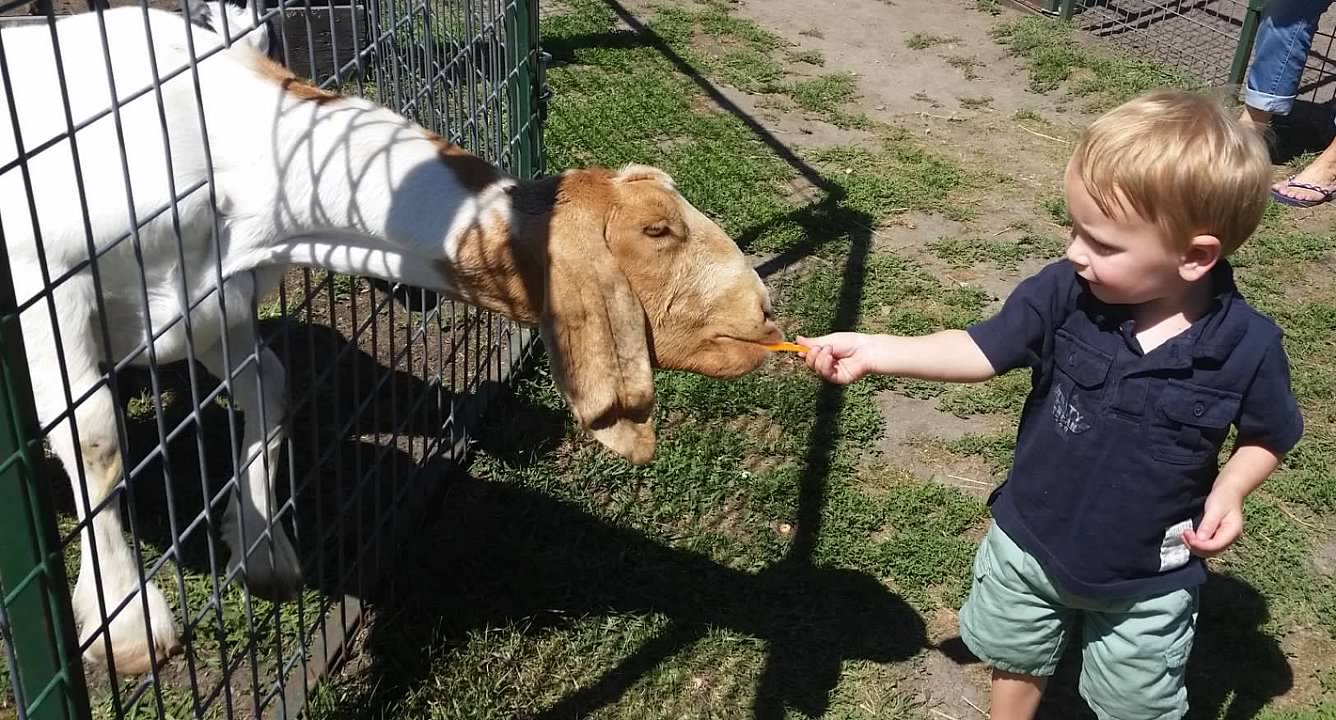 Wagon Ride
The wagon makes frequent laps and is lead by an Amish tour guide. The guide is very informative and the whole ride takes about 30 minutes. Everyone on the wagon receives a bucket of feed which can be tossed on the ground to the animals or fed from your hand if you're more adventurous.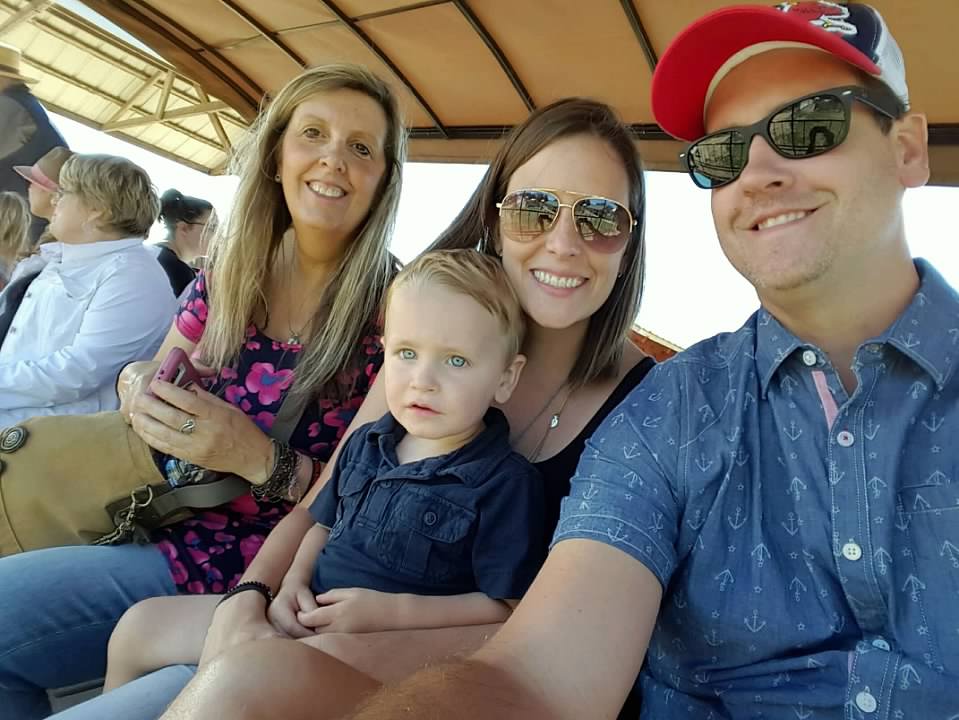 Animals include antelopes, ostriches, camels, bulls, horses, wildebeest, reindeer, yaks, water buffalo, and zebras. There's even a Zeedonk, which is a cross between a zebra and a donkey!
My only word of warning is that the animals get CLOSE! They were all friendly, but it can certainly be a little intimidating. Watch out for the ostrich and camels in particular.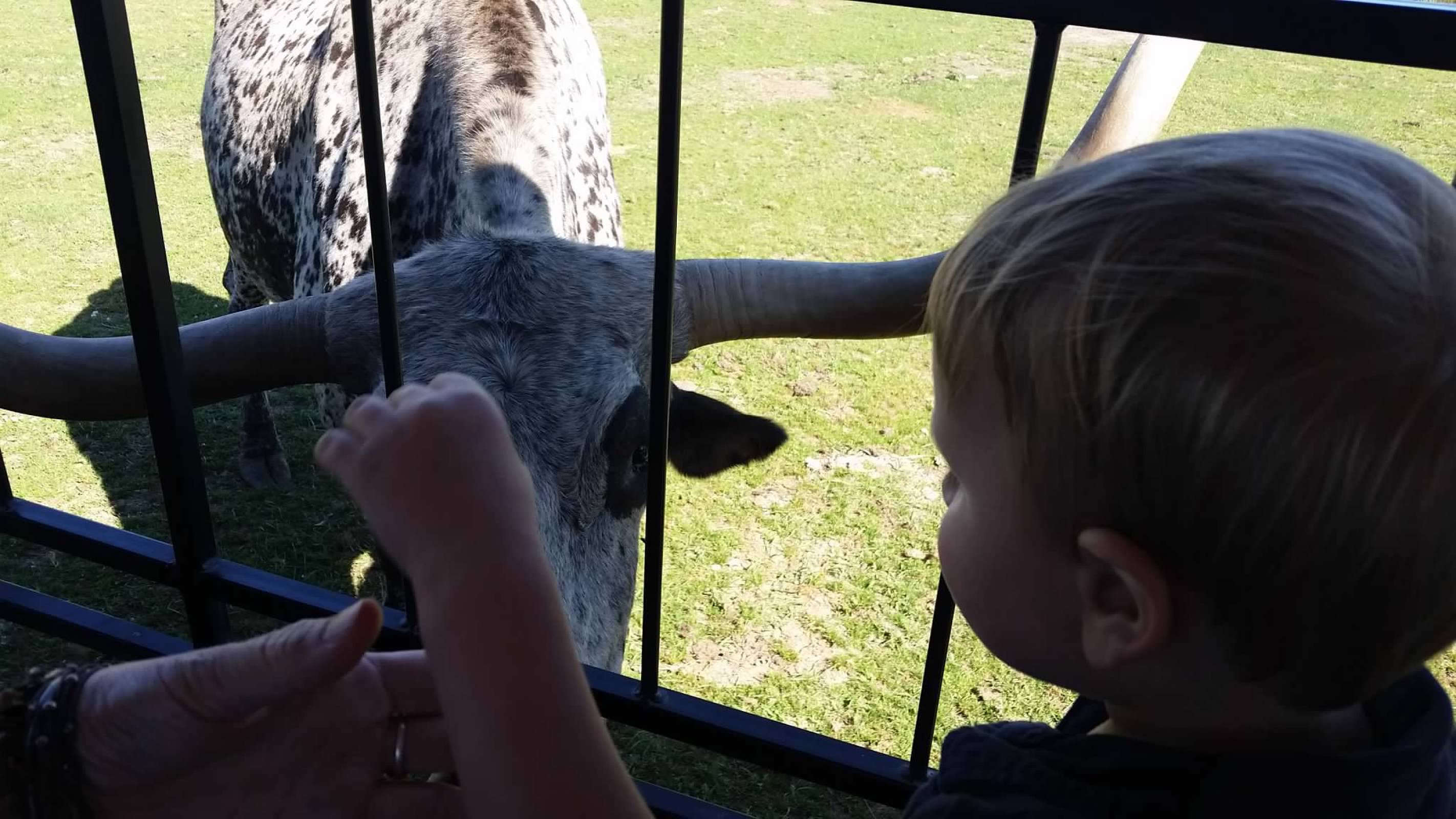 Costs
The walk-through area is $8 for adults and $6 for kids.
The wagon ride is $12.95 for adults and $8.95 for kids. The cost includes your first bucket of feed, which is plenty.
Tips
They accept credit cards for admission but bring cash for petting zoo food.
No people food available for purchase but you are welcome to bring your own and enjoy a picnic on site.
They are open May 1 through mid-October but closed on Sundays.
Plan to spend 2-3 hours; more if you bring a picnic lunch.
Where to Stay
The trip can be made in a day, but if you'd like to extend your stay, the Blue Gate Garden Inn is an excellent option. The rooms are modern, they have a pool, and there's even an ice cream parlor.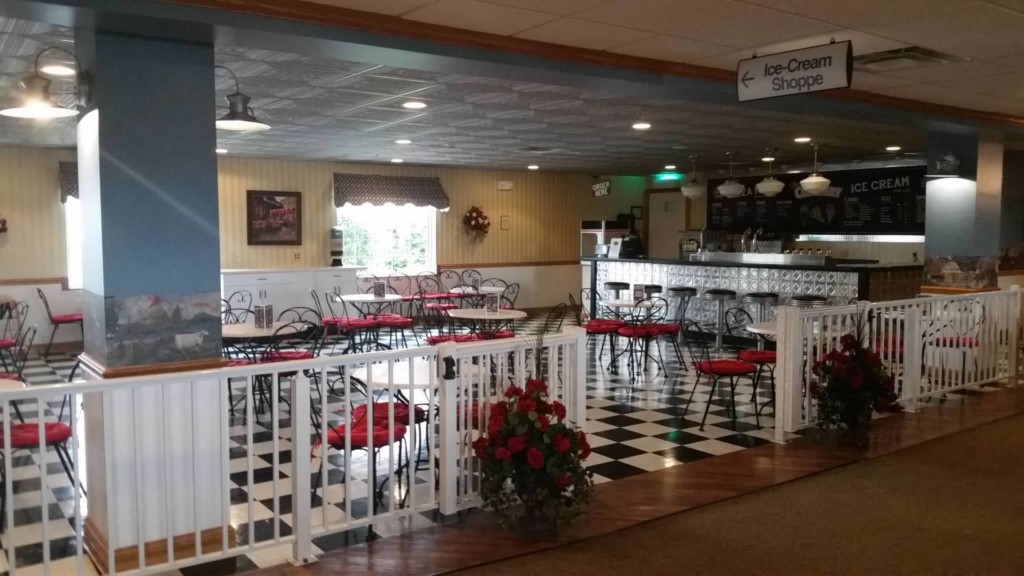 Explore the Area
If you have the opportunity, here are a few suggestions for an extended stay in the area:
Hall of Heroes Super Hero Museum. The museum is a short drive away in Elkhart and includes a collection of over 60,000 comics, over 10,000 toys and games, and more than 100 pieces of animation and comic art.
Explore downtown Shipshewana. The town welcomes one and half million visitors each year and is the home to over 100 unique shops that include everything from baked goods to woodworking pieces.
Wellfield Botanic Gardens. This place offers an amazing display of flowers, landscapes, and water features, and they recently added a new children's garden.
Buggy Lane Tours. Located in downtown Shipshewana, you can take guided tours around town where you'll see whitewashed houses, golden cornfields, laundry blowing in the breeze, and more!
Dutch Creek Animal Farm is located just 10 minutes from downtown Shipshewana. 6255 N. 1000 West, Shipshewana. Call (260) 768-7194 or click here for additional information. It's definitely worth the trip!