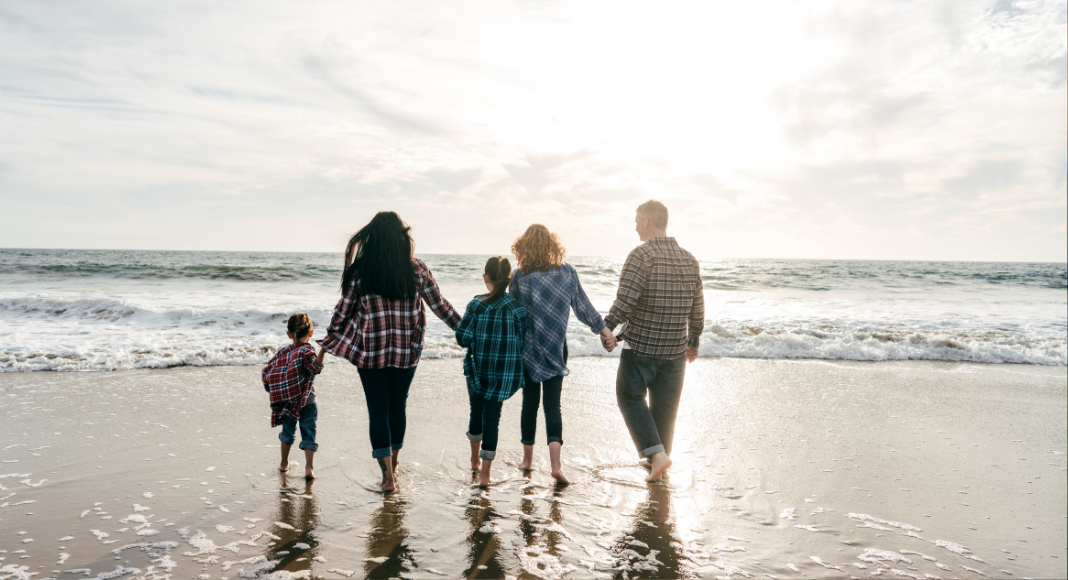 My husband and I are both extroverts. Of course, we enjoy time at home, but we would prefer to be together than spend time alone, even at home. In high school and college, you would find us participating in group activities and often surrounded by friends. After college, he got a job in Indianapolis, and I followed once I graduated. We were both transplants to the area with few people we knew before moving here. Within the first couple of years, we made an amazing friend group. All of us were transplants to Indianapolis and all in similar stages of life. For many years to come, these were the people that became our Indianapolis family, our village. Each couple had their "holiday" that they hosted, such as New Year's Eve, Friendsgiving, Halloween, the Kentucky Derby, etc. We attended each other's weddings, bridal showers, baby showers, went on vacations together, celebrated birthdays, and provided support during the difficult times. We always knew we could bring people together for a cookout or to watch a game. Little did we know, this comfort and these times were limited.
After about five years, the first couples of the group started to move away. It was hard to see them go, but for the most part, things still felt similar. Once the pandemic hit, it felt as though the flood gates opened. Multiple more couples moved away, mostly "back home," as they would state. However, to my husband and me, Indianapolis was now home. We realized quickly that others did not feel this way. My husband and I both had families that moved a couple of times while we were growing up. We don't have this "home" feeling with any town. We don't have one place where many childhood friends and family live. This was a difficult realization to make.
Another difficult aspect was how we were finding out our friends were moving. We were finding out from social media posts and group text messages. It felt depersonalized. Our friend group was shrinking, and we felt hurt. Some people we never got to say a proper goodbye. They were part of our core group one day, and then they were gone. Of course, I blame the pandemic for a part of this. It was more difficult to be away from family, and we could not get together like we once did. The other part of me wonders, were we not enough? What more could we have done to help make Indianapolis feel like home? Did our friends not care for us as much as we cared for them? We know this is not personal. We respect each of these couples' decisions to do what is best for them and their families. We want everyone to live the happy, most fulfilled lives possible. However, we want that for ourselves too.
I wish I could tell you that a couple of years into this pandemic, this trend was slowing for us. However, it is not. We are down to a few couples, the ones we are closest with, and at least one of them is talking about leaving soon too. If they leave, it will be the hardest hit to take of all. We must continue to adjust our expectations of how we see our lives continuing. We were expecting to raise our children with these other couples, but the reality is, they want to do that elsewhere, with other people.
For the first time, we wonder, is Indianapolis the right place for us? We love Indianapolis. We don't want to go anywhere. However, we are about to be ten years into living in Indianapolis and basically need to start fresh with making friends and a support system. When we started this journey, we were in our mid-20s with more freedom in our schedule. Now we are in our mid-30s, with young children. Our children are not old enough to be in sports, school, or group activities. Many people have told me we will find friends through these avenues in the future. What about the next five years? Will we be doing this stage of babies and toddlers without a local support system?
You may be reading this and thinking, "this is in your hands to do something." I agree with you. We are trying, and we have been trying. I tried the Peanut app. It's fun to have conversations with local moms; however, it is difficult to get anyone, including myself, to commit to wanting to meet up for the first time. I participate in a book club. We go to parent's meet-up events. I volunteer for local events and sit on the board and committees for non-profit organizations. We are not going to stop trying. We enjoy the company of others, and I'm sure there are new friends for us out there. This is another stage of adulthood that we did not anticipate. We are lucky to have great families and wonderful high school and college friends. We have maintained close relationships with all of them despite being long-distance since graduation. My husband and I love spending time together and with our children. We will continue to make new memories together and navigate this stage of life.
Please know if you find yourself in a similar situation, others feel the same way you do. Please keep trying because we are, and hopefully, we will find each other!