My husband and I both work outside of the home, so admittedly, dinners at our house can be a little lazy. We leave the house at 7 a.m., and by the time we make it home at 6 p.m. or later, we're all starving and exhausted. So many nights, a quick and easy dinner that can be eaten sitting around the coffee table in the living room wins. Frozen pizza or lasagna. Pasta with jarred sauce. Hot dogs or burgers on the grill. Soups and sandwiches. Salads. Tacos. But, growing up with a family of women who can cook up a ten course meal to feed 50 people at a moment's notice, I DO sometimes have the urge to get a little creative in the kitchen.
Here are a few tried and true (& and very easy) meals, sides, snacks, and desserts that my family never tires of – most of which can be easily toted to summer BBQs and shared!
Kid-Friendly Cold Cut Skewers – My kid thinks eating food off a 'sword' is the coolest thing ever and will always eat veggies and meat off a stick. #momwin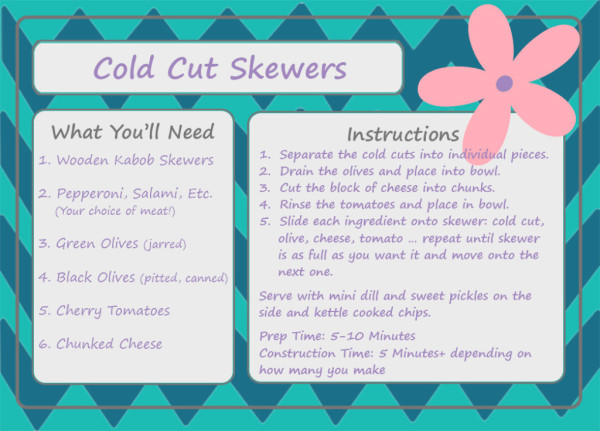 Chicken Salad – Perfect for baby/bridal showers. Leftovers make packing my lunch the next day super easy.
Slaw – A family BBQ favorite that my husband doesn't like to share.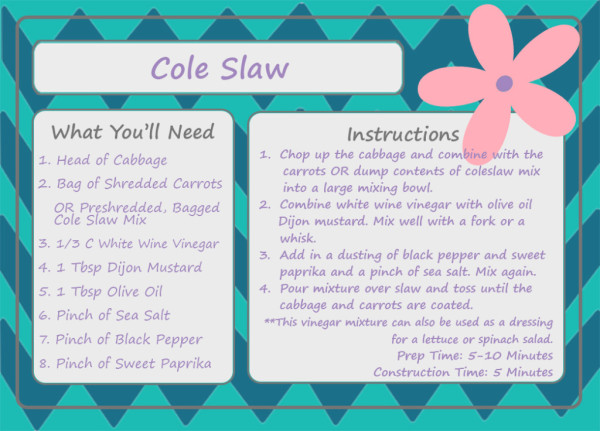 Cedar Grilled Tilapia – My husband's favorite meal … and what we serve when we're feelin' fancy. We love to have this fish with grilled vegetables and a salad.
Strawberry Shortcakes – A Knies Family summer staple.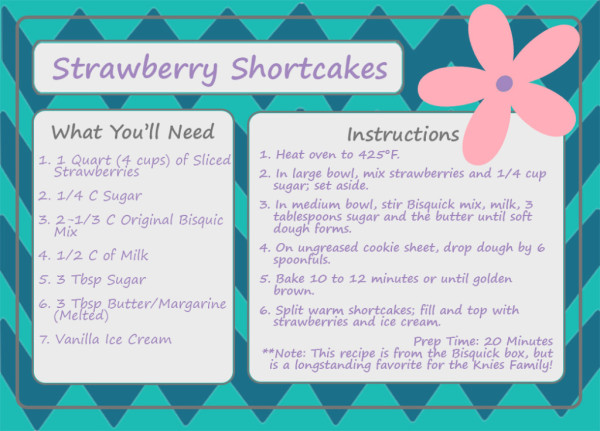 For downloadable and printable versions of these recipes, click on the card. Once the larger image comes up, right click and choose 'Save Picture As' to save it to your own computer or 'Print' to print right away.
Here is a blank recipe card to add any of your own!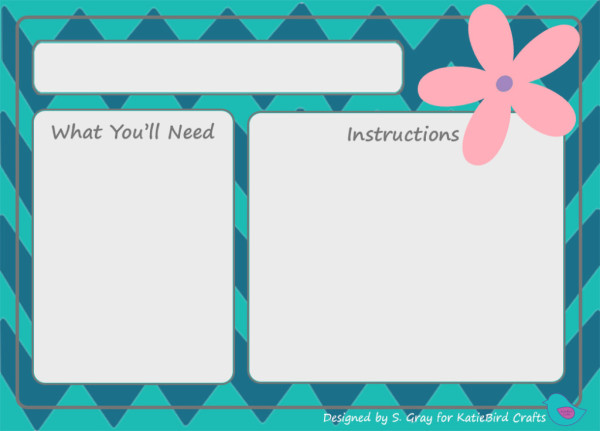 Happy cooking!
Thanks for sharing!