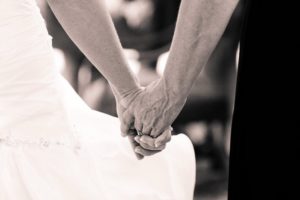 I lost my mother in July. She was 57. I was forever changed that day. Grief is such a unique feeling, such a unique space that no one can properly prepare you for. Someone told me today that grief is like riding a roller coaster in the thick fog: there will be extreme highs and extreme lows but you will not see them coming. This is the truest explanation of grief I've ever encountered. You know there will be good days and bad days, just as you know there are dips in every roller coaster. What you don't know is when they will hit, or what they will feel like, for each dip is unique and circumstantial.
In grief, there will be extreme highs, feeling blessed and thankful for the memories and moments you had with your loved one. There will be extreme lows, the kind of roller coaster dip that sucks the air and life right out of you. Sadly, you won't see them coming because of the fog, or the uncertainty and heartbreak that is grief. You can't predict them. You can try, but they will surprise you. You might hit that insane dip when you least expect it, like in line at Kroger, while on the phone with a stranger, or when your child says they "Miss their Grandma".
You see, grief is unpredictable. The hurt and heartbreak isn't, it remains a constant, but when it will surface is. It could be the smell of your mother's perfume, the letters xoxo that were written on every card, the recipe that you can't get to taste right because it's missing that one ingredient that she would know, the absence of her voice, the emptiness of her house, the way a stranger at the supermarket reminds you of her…it could be anything, anywhere, anytime. It's unpredictable but it's a reminder that there was love, for grief only exists where love lived first.
After my mother's passing, the best thing anyone told me was this: "You had your mother for 35 years and she passed to soon, but what I know is that she loved you more in those 35 years than most people get in a lifetime!" It stung because I wanted her for 95 years, not 35, but it was true. I knew I was lucky. I was blessed with the most amazing woman that has walked this earth, and she was my mother. Now, 6 months later I'm still on the foggy roller coaster, never knowing when I'll hit another dip, but I've at least come to understand that I'm on this roller coaster, and probably will be forever. Though the dips may eventually come less often, and the fog might thin a bit so that I can eventually predict some highs and lows, it's a ride that will now become part of my journey and I'll accept it because it began from the purest love I've ever been given, the love of my mother.