I can't believe it is September already. If you are like me, each year, I look back and think about where I was on September 11, 2001. Who I was with, what I was doing that exact moment the first plane hit the first tower. Like most of us, it's ingrained in my brain forever. On September 11, 2001, 19 militants associated with the Islamic extremist group al Qaeda hijacked four airplanes and carried out suicide attacks against targets in the United States. Nearly 3,000 people died that day with countless more injured and all of our lives impacted in some way.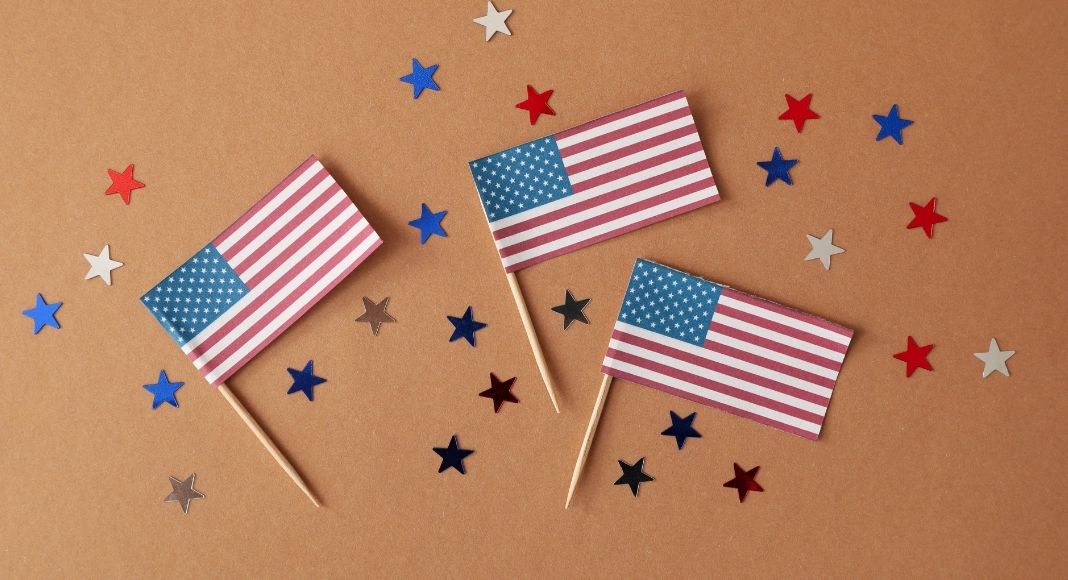 With many of us home e-learning and working, this year more than ever parents might be wondering how to share the story of 9-11 with their children. What can we do to honor the heroes and lives lost that day, while still being safe during this pandemic? While there may still be some in-person events taking place (make sure you call first), Indianapolis Moms has come up with a couple of ideas to discuss the day and safely pay tribute to these heroes.
How to discuss 9-11 with your children
To begin, it's important to find out what your children already know. With social media, friends at school, maybe even previous lessons in the classroom you will want to be sure they have all the facts and clear up any misconceptions.
According to Parents.com and their experts, it's also important to know your audience and talk using words they understand. Therapist and parenting expert Alyson Schafer recommends, "For young children, you might say 'Sept 11 is a day when a big tragedy happened and lots of people died and it makes people very sad to remember,'" explained Schafer. "Older youth will be more likely to engage in complex discussion of justice and terrorism."
What we can do to teach and pay our respects
While a lot of the formal memorial services aren't taking place due to Covid-19, you can still teach your children about 9-11 by taking them to the memorial right here in Indianapolis. If it's a nice day, it would be the perfect field trip to see how Indianapolis pays tribute locally.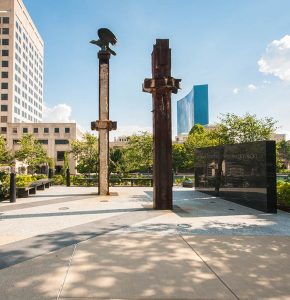 Additionally, while they canceled the September 11th Memorial Run/Walk, you can still sign up to virtually participate in this event and honor the men and women that lost their lives that day. It could be a great way to do physical education that day. Check out all the details here.
Finally, while you are out and about, why not also share what one individual has done every year as his own way of showing respect. One man on the northwest side will continue his yearly tribute from the 465 overpass. Every year for nearly twelve hours James Clark waves the flag over the south side of 56th Street. Why not drive by and show some support with your children in tow?
Get creative
If you are staying home and looking for creative outlets for your kids to remember 9-11, why not try some crafts. Pinterest has a ton of great suggestions, but I just pulled a few of my favorites here for you.
Use finger paints and your hands to create an American Flag heart. This is great for the younger kids who don't mind getting a little messy. Just be sure to put them in their painting shirts first! Supplies needed: paper, red, white and blue paints, paintbrush, marker.
Who doesn't have a few extra wine corks laying around? Guilty. Why not use them to create a fun American flag with construction paper and a bit of paint. Supplies needed: construction paper, white paint, wine corks.
Writing prompt
Finally, for those of you that have older kids, why not use September 11 as a writing lesson. There are tons of resources out there, but try focusing on heroes today. This one in particular asks students what a hero is. The PDF worksheet can be found here. You can even get creative and have them design their own American flag first and then attach the writing to the artwork for a full display.