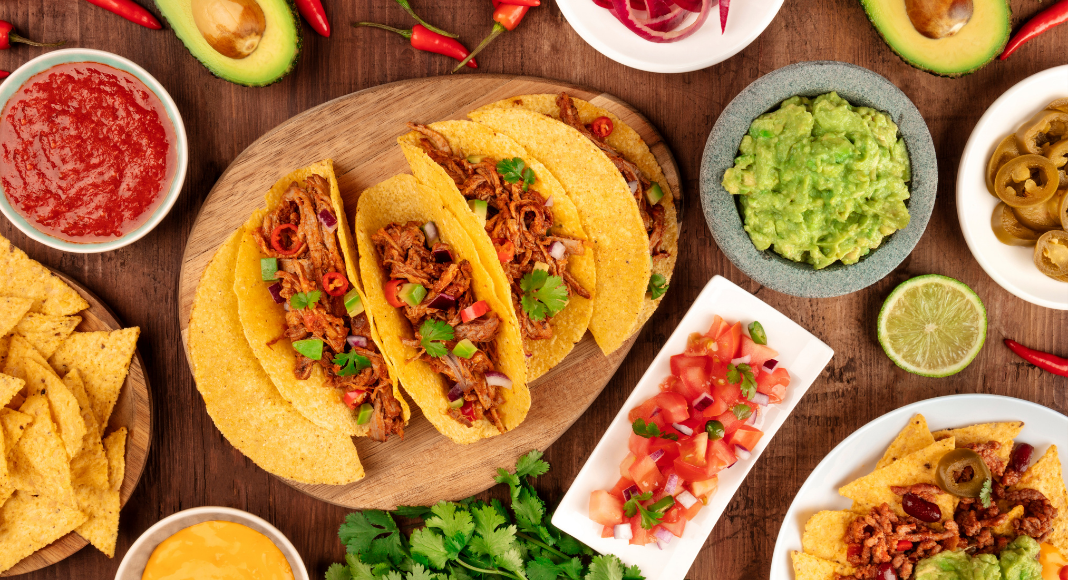 My kids are picky eaters. Staples in our house include pancakes, waffles, strawberries, apples, yogurt, macaroni and cheese, plain pasta, cheese pizza, and oatmeal. The youngest is a little more "adventurous." She will eat other fruit, rice, chicken nuggets, and french fries. The oldest is a little more strong-willed in his convictions regarding what he likes and doesn't like. With such picky eaters, it can be easy to lose hope that my kid's diet will grow to include a variety of foods, but one day of the week has changed my perspective, Taco Tuesday.
Meal planning has become more difficult and less enjoyable with such picky eaters. It's hard to plan meals when your kids eat a limited number of options. When my children were younger, I could serve them whatever I had on the menu that night and anticipate that they would at least try the food, maybe even like it. As they continue to grow up, both of my kids are less inclined to try anything new or different. My oldest is very vocal about his dislikes, namely vegetables, and the youngest follows suit. The most I have achieved is the slightest lick of broccoli or carrot, which is often followed by an emphatic "ewww" or "yuck!"
I often find myself preparing a separate meal for my kids. Some people might think that's absurd, but I'm okay with my choice for now. My responsibility is to ensure my kids eat, and if that requires me to make them something different for dinner, even if it happens to be a bowl of oatmeal, then so be it. Like the breastfeeding versus formula debate, I choose to believe that fed is best; it doesn't matter how it happens.
In my quest to broaden my kid's menu, I choose to give myself grace and embrace the idea that their pickiness doesn't equal defeat. I won't give up on helping them expand their palate. Why? Taco Tuesday gives me hope. Let me explain.
Taco Tuesday is a weekly go-to in our home. It's predictable, but I like to add variety by changing our side dish, using chicken instead of beef, or opting for this yummy vegan option. Tacos were never something my kids would try, so they would always eat quesadillas until both kids refused to eat them. I bet you're thinking what I was thinking. "What kid doesn't like melted cheese in a tortilla?" Apparently, mine. Even as I attempted to make them into fun shapes, they still refused.
One day, I decided to try a new approach. I purchased some street taco tortillas simply because of the size and invited the kids to make their own tacos. I let them spoon the meat into the shell and add their own toppings. That night, to my surprise, they both ate a taco! Since then, Taco Tuesday has been one night of the week where I know we all eat the same thing.
That Tuesday left me feeling hopeful. It helped me see that with time, patience, and engaging my kids in the cooking process, they will eventually expand their palate and begin to try and maybe even grow to like new foods. I'm not giving up. I'll continue to seek advice from trusted sources and do my best to offer my kids a variety of foods. However, I'm no longer going to stress about their pickiness or compare what they eat to others. I know my kids will try new things with time. Taco Tuesday gives me hope.