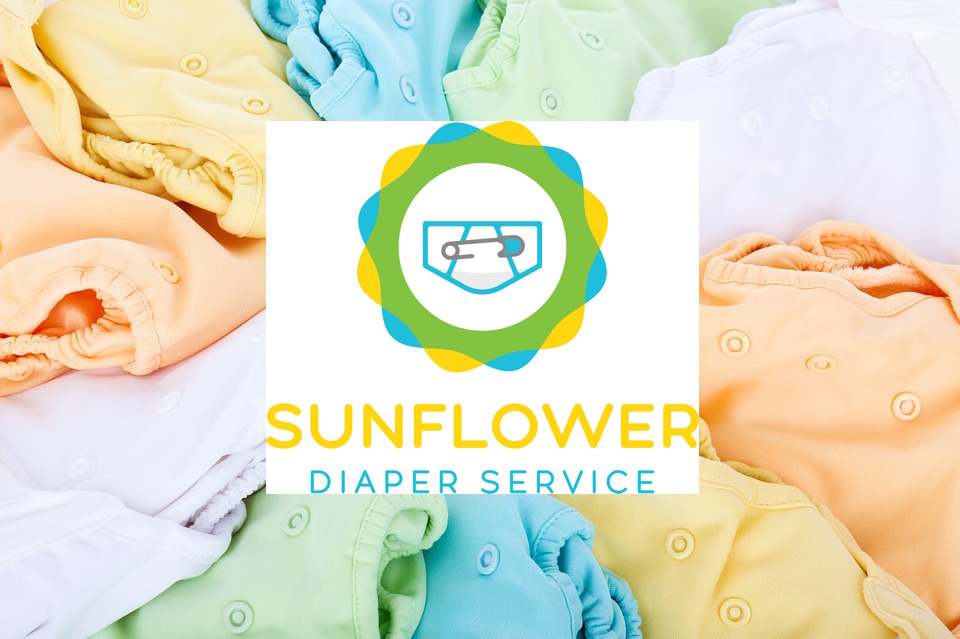 Before I even got pregnant, I knew I wanted to give cloth diapering a try. Not only is it economical and an environmentally-friendly choice, cloth diapers are adorable! My husband was game, and we started cloth diapering our daughter at around two months old.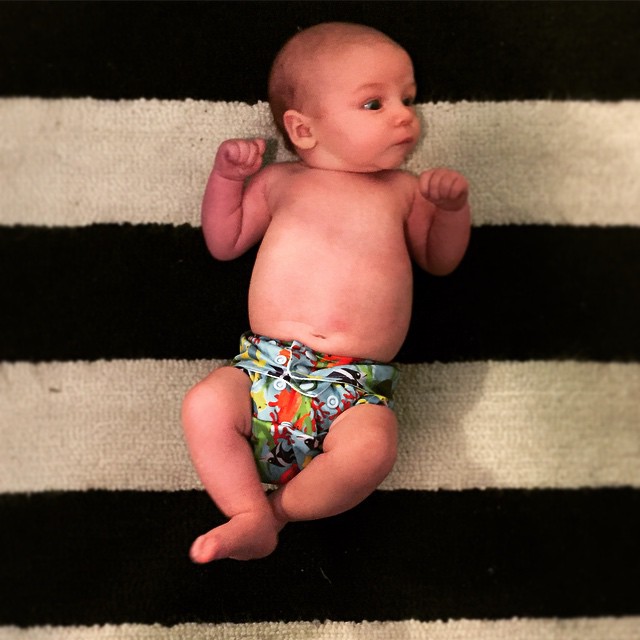 A little cloth diaper 101: This is NOT your grandmother's diapering system. A few family members heard we were using cloth diapers and imagined the old-fashioned systems of yore, but modern cloth diapers have come a LONG way. There are tons of different options. The most basic set-up is using pre-folds and covers, and this is also the cheapest option. Just a few amazing benefits of cloth diapering:
They're extremely cost effective. Diapering a baby in disposables until potty training will run you $2000. You can cloth diaper for as little as a one-time investment of $200, and your diapers can be reused for subsequent children, increasing your savings even more.
They reduce landfill waste. (But do use more water, so keep that in mind, although we have not noticed an increase in our water bill.)
Some babies get less diaper rash in cloth as opposed to disposables.
They come in fun patterns and styles that look adorable on already-cute babies like my daughter. 😉
Exclusively breastfed babies produce water-soluble poo, so the first few months were a breeze: Use diaper, put in wet bag, toss the whole thing in the wash, and they came out clean. Once our daughter started eating solids, however, things got a little….messier.
Hands down, the biggest drawback to cloth diapering is poo-related hassle. A friend who just had a baby told me, "I would totally cloth diaper if I didn't have to deal with washing them."
Enter Sunflower Diaper Service, a new family-owned diaper laundry service for Indianapolis-area families! I was really excited to give Sunflower a try. When we first started cloth diapering, I did some Googling and was surprised Indy didn't have a diaper laundry service. Chris Williams, the owner of Sunflower, delivered us clean pre-fold diapers in the right size for my daughter and a diaper pail with a special charcoal filter that eliminates all odors. The diapers were amazing quality–thick, absorbent cotton. The way Sunflower works, all you have to buy and launder is a set of cloth diaper covers. Each week, Sunflower picks up the laundry bag of dirty diapers and drops off a fresh bag.
Remember the messiness I talked about earlier? I'm not kidding when I say Sunflower will handle it ALL for you! The instructions clearly stated not to worry about spraying or scraping solids off the diapers. Sunflower instructed us to flush any loose solids into the toilet (any poo that can be plopped), and to let them handle everything else. I was apprehensive to put fully dirtied number two diapers into the pail for almost a week, but to my surprise, I never smelled it! The pail and charcoal liner are that good.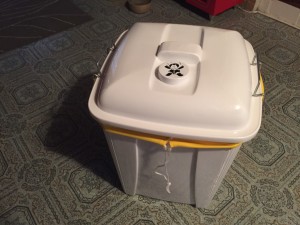 But what really makes Sunflower stand out to me is the customer service. Owner Chris Williams stayed in very close communication with me to ensure I was having a good experience and getting my questions answered. When he dropped off the diapers, I got them inside and realized they were pre-folds. I didn't realize that before, and we didn't have any covers. I emailed him to let him know I wasn't sure I could do the review, since I didn't have any covers. He immediately responded that he'd be happy to drop off a set of covers for me to borrow. That attention to detail and extra-mile level of service really impressed me.
I have no doubt you will have a great experience with Sunflower, and the rates are really reasonable, in my opinion. If you want to try cloth diapering but have hesitated, this is the way to go!
Thanks again to Chris from Sunflower for an amazing experience!