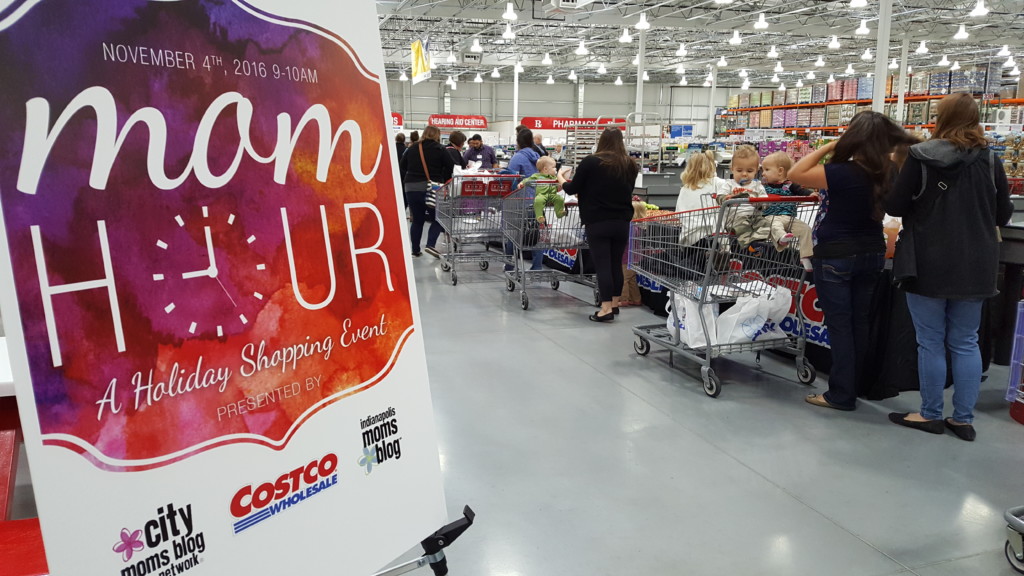 I can't write about Costco Mom Hour without smiling – it was THAT much fun! The morning started out surprisingly well, even with a line that wrapped around the front of the warehouse. It was a bit chilly but the moms were ready to shop! By 9:00, the doors had opened and swag bags were being passed out. These swag bags, can I mention, were awesome. They were filled with so many amazing Kirkland Signature brand items like granola bars, diapers, wipes, and organic applesauce pouches. I giggled every time I passed one out because people didn't expect them to be so heavy. I mean, the moment you walked into the door, Costco was already getting you off to a good start!

The breakfast spread was a full line up and absolutely delicious. I'm talking bagels, muffins, croissants, fruit, juice and coffee — yes. All.The.Coffee. Many moms were able to take a minute to eat breakfast with their kids before the event while some chose to shop and eat. It was the perfect mix for whichever breakfast route you wanted to go.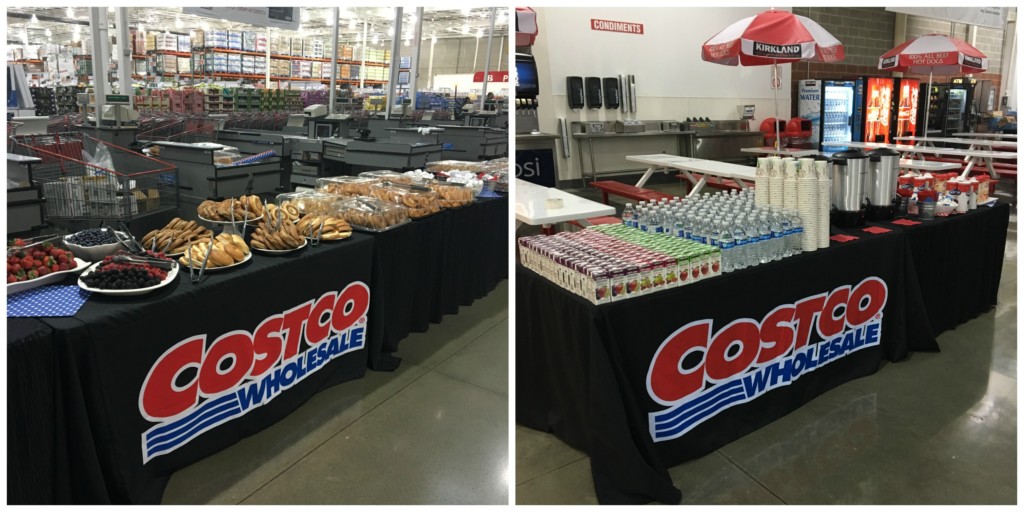 This year, Costco Mom Hour had tons of perks! Besides the above mentioned swag bag and breakfast, there were great membership deals. New members were able to earn a $20 gift card when they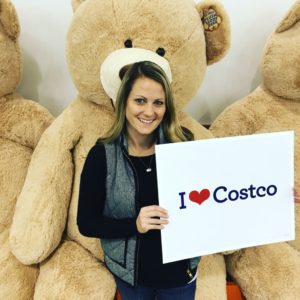 purchased a membership and two $20 gift cards when they upgrade to an executive, which was something I personally took advantage of for my family. After talking with several moms, many of them mentioned that they loved being able to shop before the warehouse opened and avoid lines and busy crowds. Did I mention the bears? Yes. We ALL loved the bears!
Costco Mom Hour was a hit at all three area locations here in Indianapolis. It was so fun to see the groups of moms (and dads!) join us in getting a head start on the holiday shopping as well as enjoy the many perks that this event had to offer. Overall I give Costco Moms Hour two thumbs up and can't wait for next year!
Share with us! Did you attend the event? What was your favorite part?