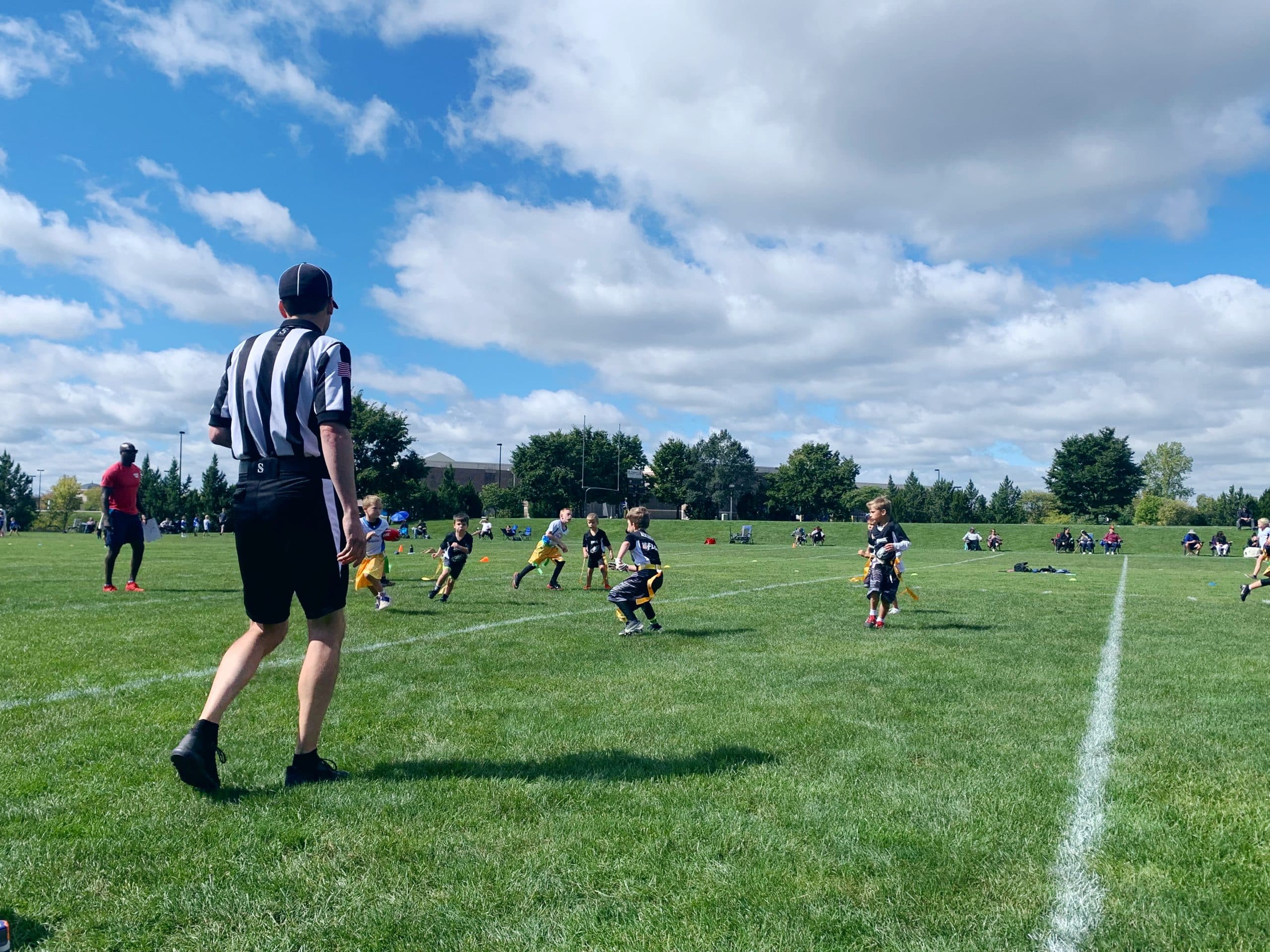 When my son was four, we signed him up for his first season of flag football. To be honest, we were going into the season blind and a bit unsure of what to expect. It was his first time in an organized sport, so everything was new to both us as the parents and for him him as an athlete too. The beginning of the season was hysterical to see these amazing volunteer coaches try to wrangle a group of four and five year olds who were completely new to the game. But by the end of his first season, my son learned some pretty amazing lessons about what it means to be a team player. Here are three things that flag football helps instill in athletes at a young age.
The Importance of Teamwork
Everyone wants to win a game, but that's not possible without a team that works together. Being a teammate is more than being able to run fast or catch a ball. Flag football teaches the basic fundamentals of the sport as well as the importance that each player plays in their role on the field. They bring these positions together to work as a team each time they play a game. Players learn to listen to their teammates and coaches and positively collaborate with other people.
How to Deal with Mental Toughness
This may be a new mindset for many children, especially if they begin playing the sport at a younger age. Another lesson that flag football taught our son was the meaning of mental toughness. Mentally, athletes need to be able to move on after making a mistake. Maybe the athlete dropped a ball or missed the opponent's flag before they scored a touchdown. It's about turning the mindset around and keeping your focus in the game to continue to try your best effort, even when you may have had a misstep along the way. This is a hard mentality to learn, but it's a life quality that is important of any athlete.
Showing Good Sportsmanship
You win some and you lose some, that's how all games are played. Flag football helped our son focus on being a good team player by not only winning respectfully but accepting the loss too. Before each game his coaches would huddle together to discuss the game plan and share their game goal for the team. After every single game, the coaches had the players walk in a line to high-five and wish each other a good game. Setting a positive tone keeps the morale high and teaches the athletes that good teammates are respectful to others – win or lose.
This year, former Indianapolis Colts player Dwight Freeney was inducted into the 2023 College Football Hall of Fame. It has been fun to look back at his amazing accomplishments before he entered the NFL, including the fact he still holds a school record and being a conference player of the year. It's been a great point of conversation with our son, who is now older, to talk about the important qualities an athlete must hold in order to be successful in their sport. It's more than just physical abilities. It's about understanding how to be part of a team too, which are many of these lessons he learned while playing flag football.
It may have been a awhile since our son's first year in flag football, but these are lessons he continues to use throughout his sports career. And that's what I love so much about the sport. It's more than just a game – it's about shaping the players into well rounded athletes for the future.
Indianapolis Moms is proud to partner with the National Football Foundation to bring these resources to our families. The National Football Foundation (NFF) & College Hall of Fame is a non-profit educational organization that runs programs designed to use the power of amateur football in developing scholarship, citizenship and athletic achievement in young people.