Disclosure: "This post is part of a social shopper marketing insight campaign with Pollinate Media Group®, but all my opinions are my own. #pmedia #AddSpirit2Breakfast http://my-disclosur.es/OBsstV"
Next year my middle daughter Lola will be heading off to Kindergarten. (No, YOU'RE crying.) While she attends Pre-K four times a week, I am lucky to have one morning every week that is just the two of us to spend time alone without her siblings. Now, if you know Lola then you understand that this girl is a true foodie at heart. She loves to try new meals and isn't afraid to take that first bite no matter what the new food is on her plate. So every Thursday morning that we spend together, we make a big breakfast and snuggle up together to binge watch our favorite shows.
This past week we decided to take a twist on our typical Eggo waffle breakfast and add some tasty toppings to create a simple waffle bar for our weekly brunch date. Lola and I made a quick trip to Walmart to buy the essentials and were ready to get to work! The waffle bar is a simple concept and honestly can be filled with whatever your brunchy palate desires! We love Eggo Chocolate Chip Waffles because they toast up to a delicious golden crisp in minutes and the waffles are so warm, fluffy and delicious! Lola also requested a variety of sprinkles and her favorite – Reddi-Wip, which uses the best dairy cream in original flavors. (Did you know that Reddi-Whip uses less hydrogenated oils than other frozen whipped toppings? Real cream is a top priority!) Once we had all of our supplies, we headed home to make our own creative brunch plates. I toasted up our waffles, organized our sprinkles and Reddi-Wip and away we topped those waffles! Some more heavy on the sprinkles than others of course. It's a simple idea that can be modified for any age and any topping. Another perk of the waffle bar? Clean up is quick and simple too!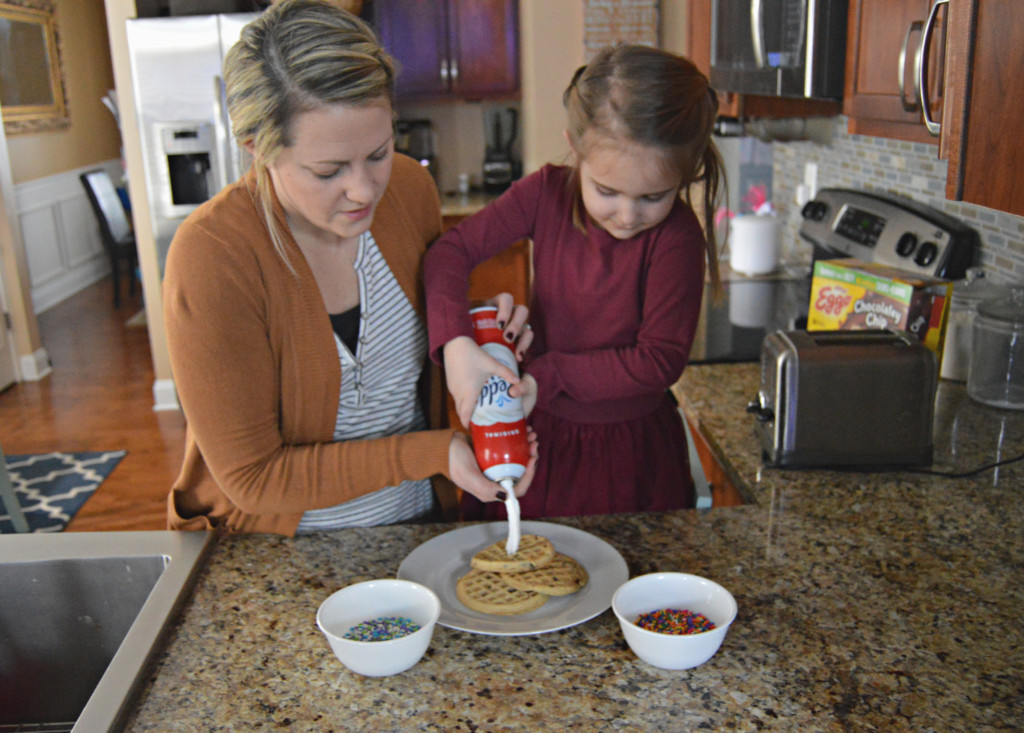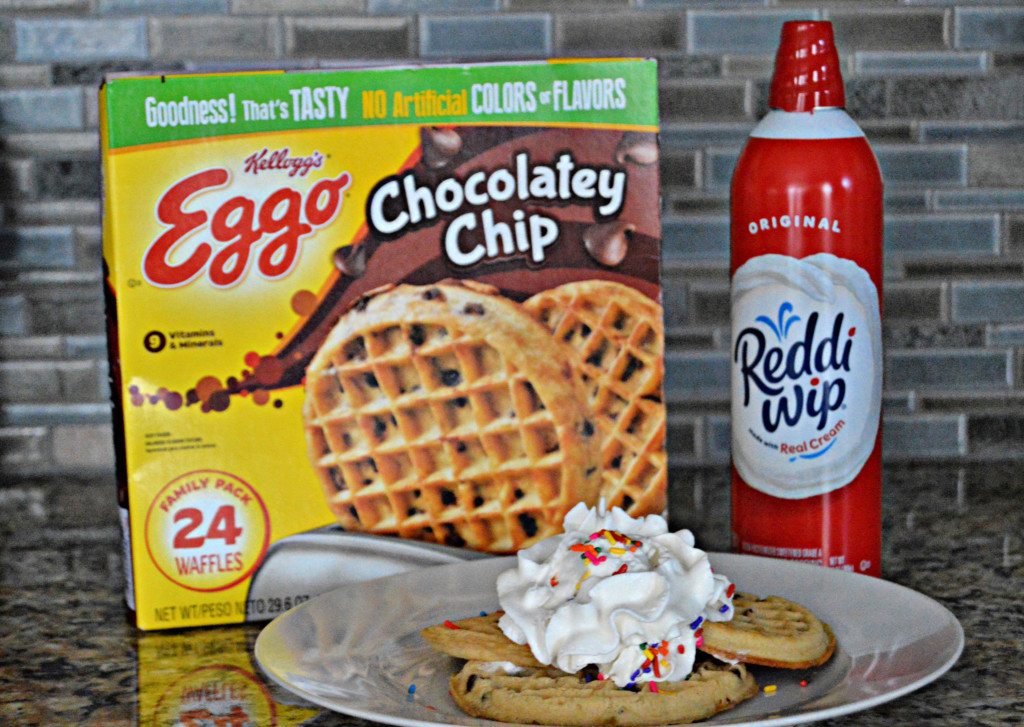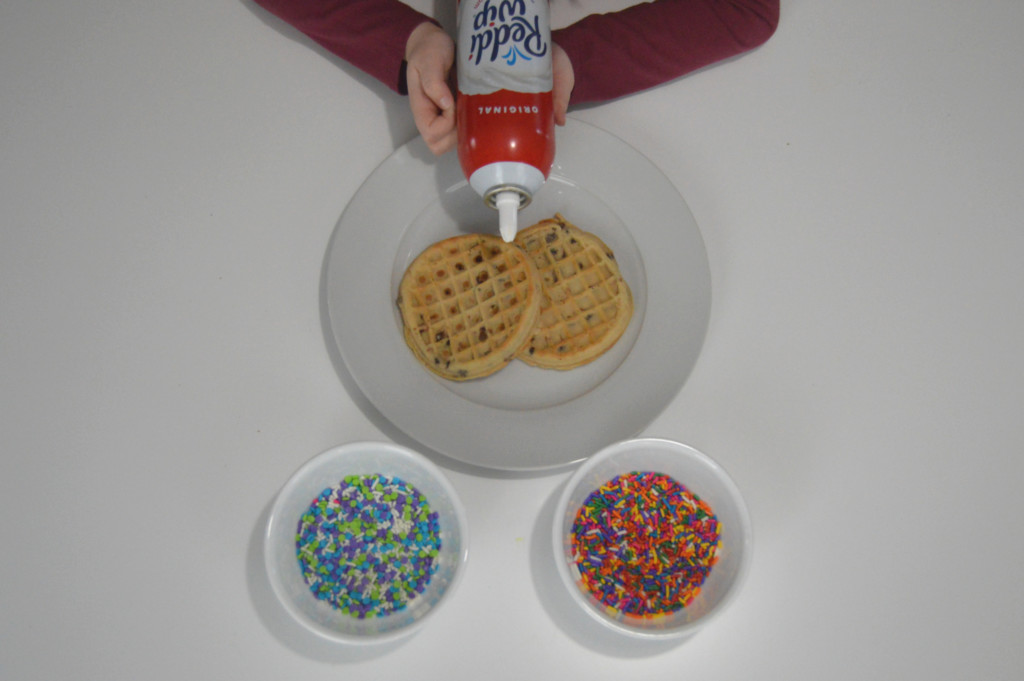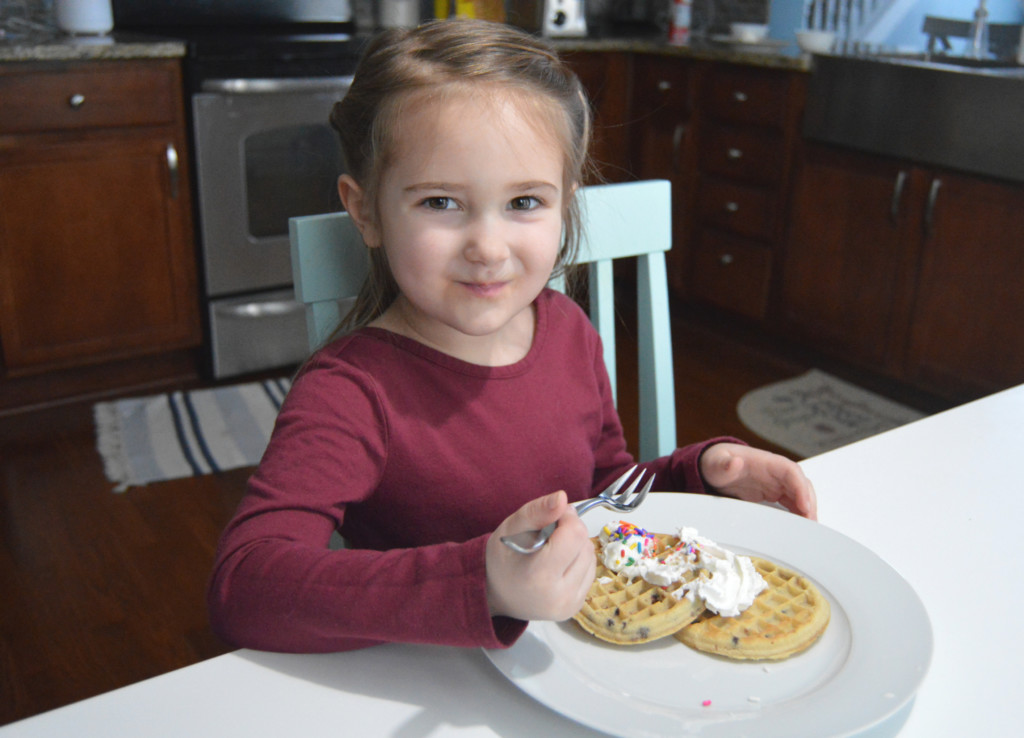 Once we assembled our waffles, we snuggled up to watch our favorite Netflix show, Spirit Riding Free. The show is centered around a young girl, Lucky and her strong bond with her horse Spirit as they take on different adventures with their friends in a small Western town. We are huge fans of this show for so many reasons. Lola loves the main character Lucky because she's a brave young girl with a true loyalty to her friends, both humans and horses. As a parent, I love how Spirit Riding Free has an adventure storyline with a focus on friendship and positive girl empowerment.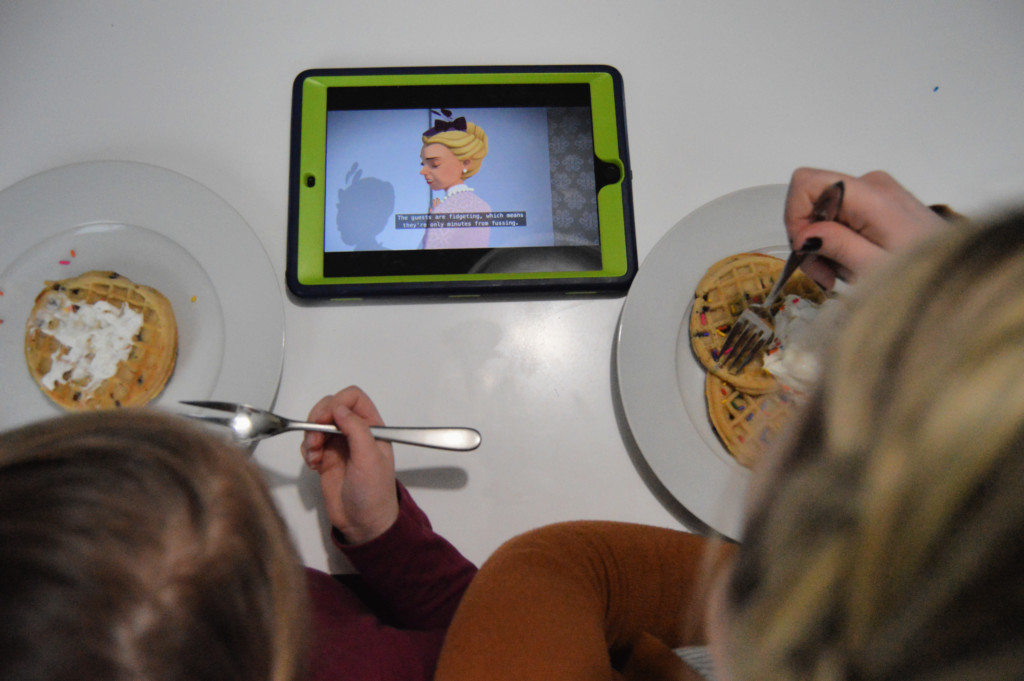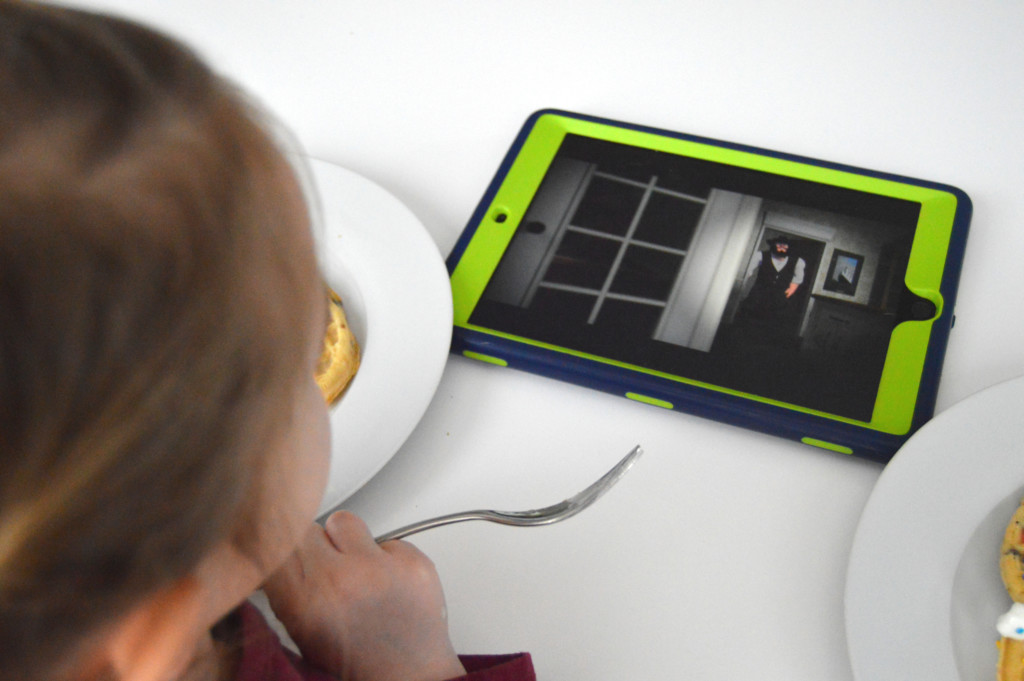 I love these special mornings together. As cliche as it sounds, your children really do grow up so fast. It's hard for me to look back at pictures of Lola even a few years ago because it seems like just yesterday she was swaddled like a little burrito, taking bottles every four hours. However, I am thankful that I get to spend Thursday mornings with her and also get to create fun memories that we both will remember for years to come.