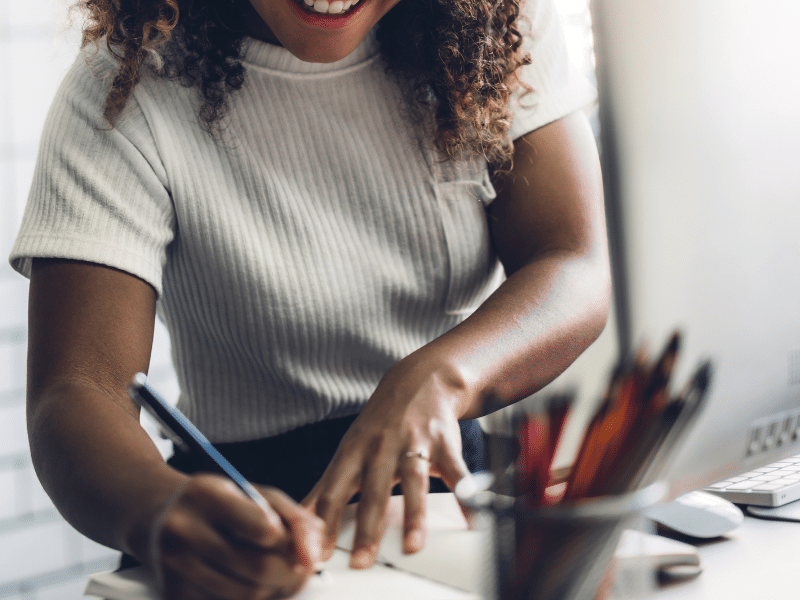 My time as a stay-at-home mom is coming to an end. I've spent the last year and a half at home and am excited to return to my career. I didn't decide to take time away from my career lightly, and returning to work was just as hard. My family and I have built a routine that works, and we all feel comfortable. With my return to work, our routine will be shaken up, and a new one must be established.
A big difference for myself and my family is that I'll work primarily in the office. I've worked remotely since 2016. I've worked remotely for most of my son's life and all of my daughter's life. I've either worked remotely or not worked at all. They are used to having a certain amount of access to me, and that'll change. Since I'm returning to work, we'll all have to have some grace for one another as we adapt to our new way of life. Here's how we worked with the transition.
Have an honest conversation.
When I decided to return to work, I told my family that it was a strong possibility that I would work away from home. I did apply to a few remote positions, but the positions I felt the most strongly about were not remote. We talked about what my working in the office would look like and how it affects everyone. Once I accepted a position, we revisited this conversation, and instead of speaking hypothetically, we spoke of the reality. Their expectations of me and my role in our family would have to change. What let me know I was making the best decision for me was that my husband and my kids told me how proud they were of me, and we'd all find a way to make it work.
Give kids and your spouse responsibilities.
My oldest is old enough to wake himself up in the morning. However, I've always been his alarm clock. Since I now need to leave the house in the morning, we've discussed how he'll wake himself up, shower, and get his breakfast. I make sure his alarm clock is set, and clothes are set out the night before so there aren't many surprises in the morning.
Make plans for breakfast and dinner.
Food is always high on the list for kids. They always want to eat. I do some meal prepping, so there are breakfast biscuits, pancakes, or cereal available for breakfast. If all else fails, he can grab breakfast at school. We love to cook in our house, and dinners can get elaborate. However, we'll now get more use out of our Crockpot and Air Fryer and save the elaborate dinners for Sunday evening. I've also explained that one night a week will be leftovers/sandwich night. Typically, dinner is my area, but my husband now has one night where he's responsible for feeding us.
Make plans for after-school care.
We've been lucky and never had to worry about after-school care. My husband and I have worked remotely since our oldest has been in school, so there has always been someone home to get him off the bus. My husband still works remotely but does have to travel occasionally or go into the office, so we have backup plans for our backup plan. We also ensured our oldest knew our phone numbers so he could get ahold of one of us in an emergency.
Change is hard. I know we'll have some struggles. There will be some mornings when I question every decision that I've ever made. That's all ok. We'll figure it out…together.