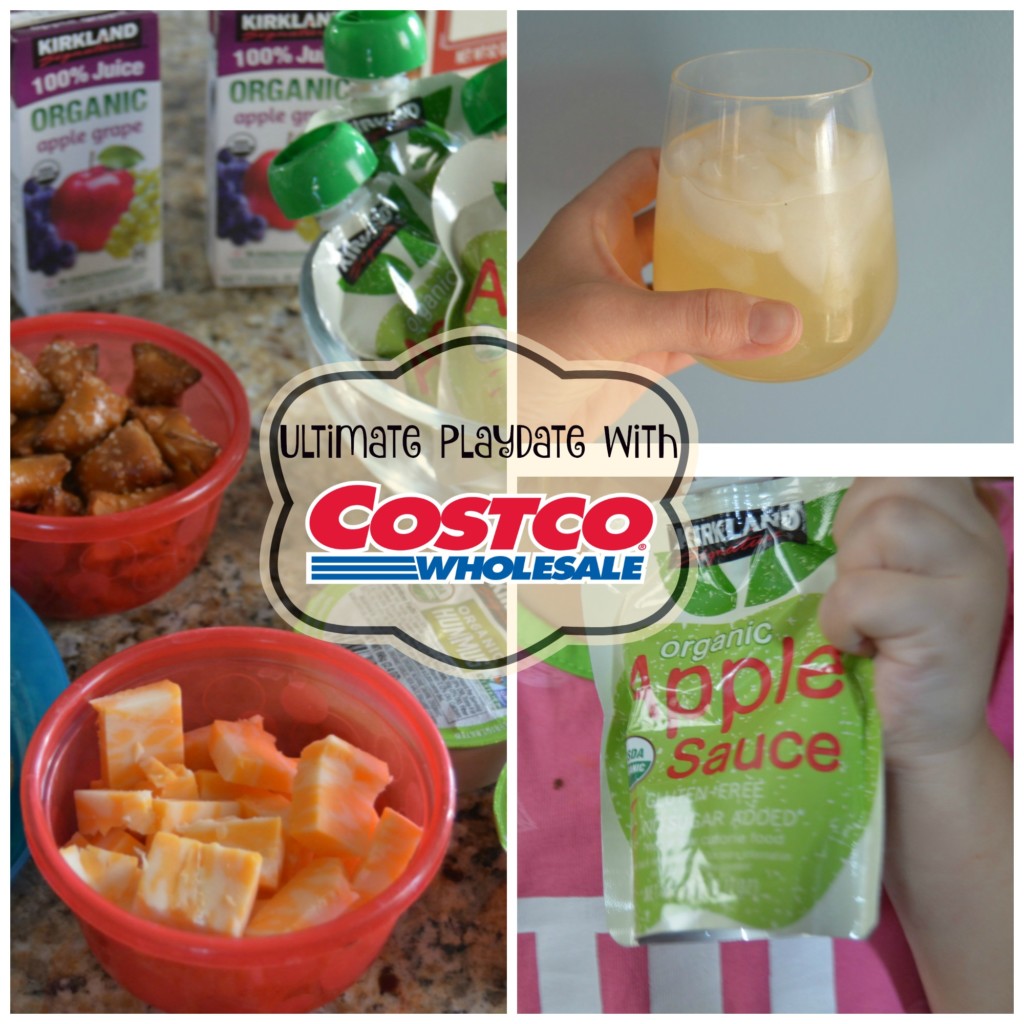 Newsflash: Winter is coming.
Moms in Indiana know that means one thing – all outdoor activities will need to resume inside until at least April. I have three unruly children who go stir crazy after five minutes of not being entertained. Therefore bring on the playdates please! While I have nothing against indoor play places, there is only so much this germaphobe can handle – especially during flu season. Therefore having friends over to play is my personal preference. Even if that does mean I have to clean my house, I will do it for the sake of my children and my individual sanity.
I knew it was time to stock up for the season. But when I stock up, I go big or go home. While I hadn't been back to Costco in awhile, it was time to venture back to the place that I knew would have it all. And people, let me tell you – Costco HAD IT ALL. Their Kirkland Signature line exceeded all of my expectations. Everywhere I turned I was met with a new Kirkland Signature brand item and it literally blew my mind! My entire haul contained all Kirkland brands – and I snagged it all at right around $100. My next playdate was going to be epic. Everyone will want to come play at our house that's for sure.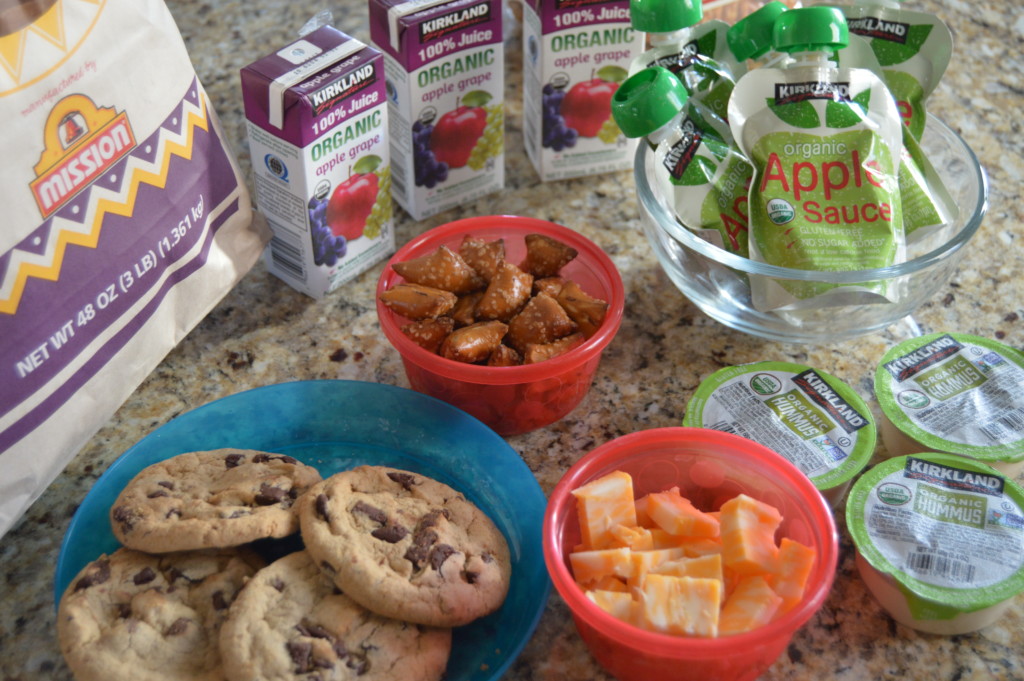 Here's where I started: My kids are snackers. They love anything little and finger size that allows them to munch but keep on going with their play. I have to be honest, I'm not a 100% organic mom but I do like to purchase a good variety of organic items for my family. The amount of organic items that Costco had stocked blew my mind. Normally the prices are quite expensive too but that wasn't the case at all! I snagged a box of organic applesauce pouches, organic juice boxes and mini organic hummus dippers. Tiny and cute but ideal for my little playdate friends.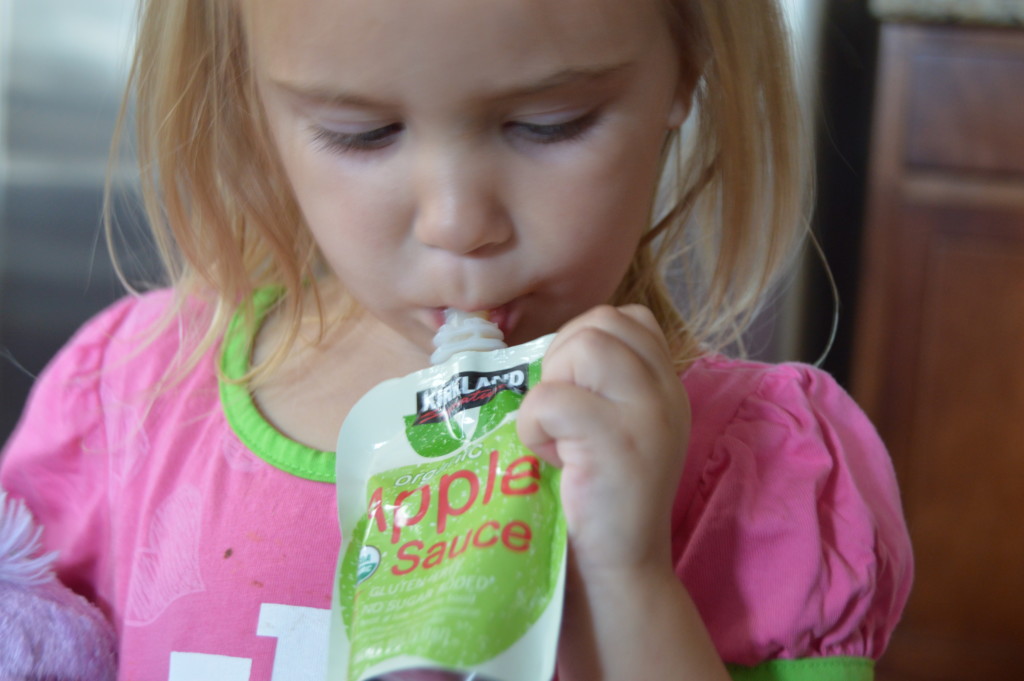 I threw in some bulk items too, like Kirkland Signature peanut butter filled pretzels, tortilla chips to dip into the hummus, a big block of cheese that I cut up into finger sized cubes and, of course, chocolate chip cookies. These things last a while but are easy enough to throw into bowls or present on plates for a quick snack break. And then I grabbed a box of baby wipes because you know, all-the-wipes – for under $20 a box too!

But in all honesty, it wouldn't be a playdate without the moms, right? I'm talking cocktails and yoga pants all day, every day – all Kirkland Signature, all super affordable. Did I mention that apparently Kirkland yoga pants are made by the same company as Lululemon? For real guys, I just said Kirkland=Lululemon. Now go stock up.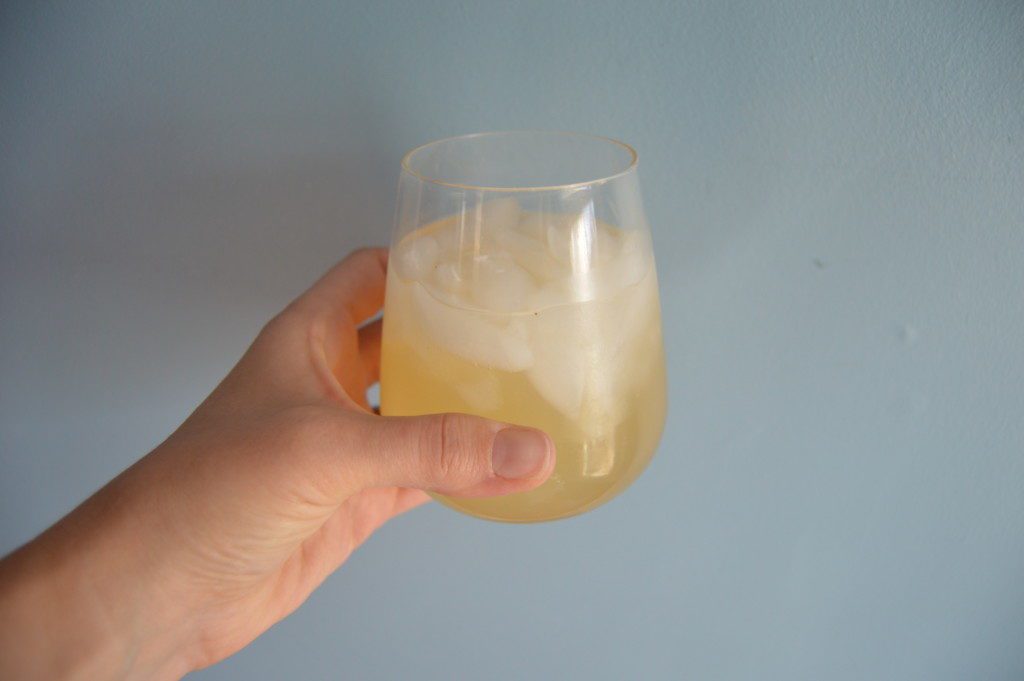 I know, it is hard to believe with this weather we have had lately that winter is coming. But it is, and you need to be prepared. Can I let you in on a little secret? Indianapolis Moms Blog is hosting an amazing event with Costco on November 4th – and it's FREE! Each location will open at 9:00 am for exclusive IMB shoppers and will be offering a Continental Breakfast, family friendly samples and fabulous membership and coupon offers. The first 100 people (one per family) at each warehouse will also get a swag bag full of some awesome goodies.
Check out the details below!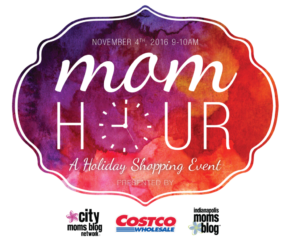 WHAT: Costco Mom Hour – Indianapolis — Costco has teamed up with the City Mom Blog Network to give you and all of your friends (and kids too!) the chance to shop together before the store opens.
WHEN: November 4th from 9-10 am
WHERE: All three Indianapolis area locations – Castleton, Fortune Park and South Indianapolis
Each location will be hosting three giveaways – two people will win a $100 Costco gift card and one person will win Tide Pods for a year.
I know, I'm not making this up!
Costco is also offering some amazing deals for new members. Starting today when you sign up through Eventbrite, you can get a $20 cash card and $43 worth of coupons for a Gold Star sign up. If you decide you want to upgrade to the Executive membership, you will be offered another $20 cash card. Just sign up online and bring your membership in to your warehouse to receive your cash card. But don't worry if you can't attend the event, you can still take advantage of this awesome membership deal!

Keep in the loop about the event with our Facebook page!
Registration is free! We can't wait to see you there!