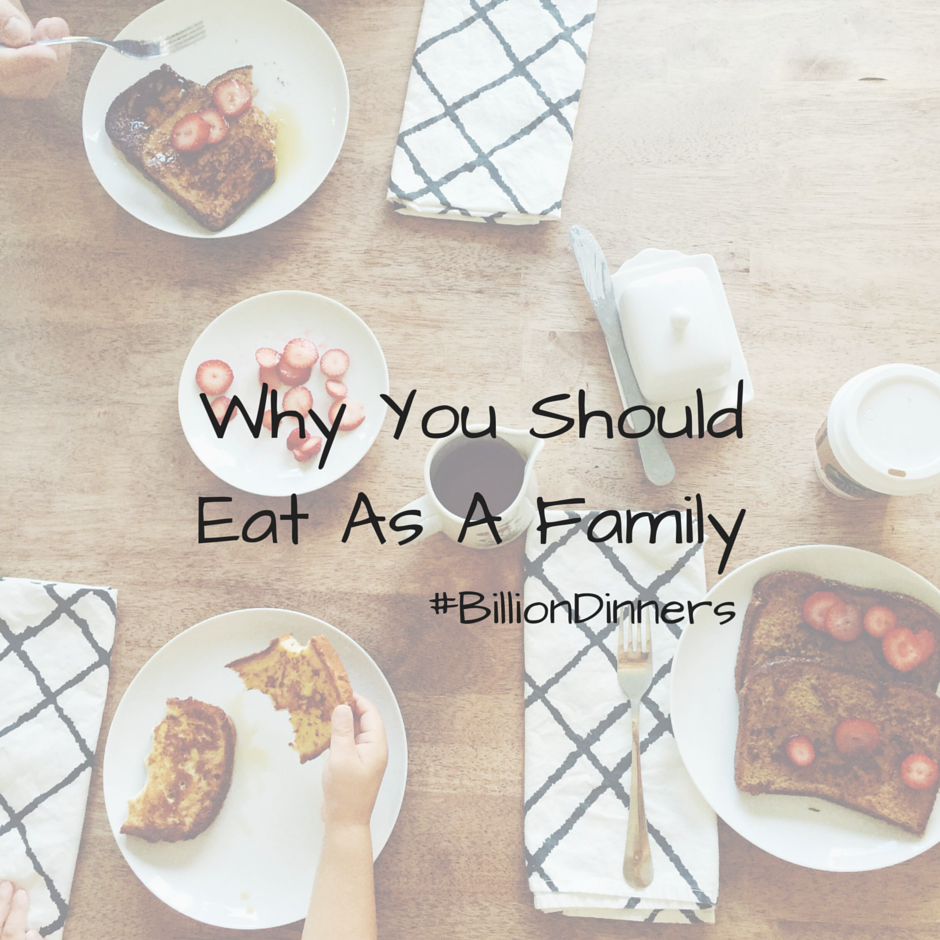 I'm not a meal planner. I don't love cooking and trips to the grocery store are the bane of my existence most days. I'd describe mealtime in our house as "rushed" and eating together as a family is not one of our strengths.
Pre-kids (and pre-smartphone days), dinner was my favorite part of the day. I'd stop on the way home from work, pick up supplies and ingredients, cook a nice meal, and sit down with my husband to talk about our days. Weekend mornings meant going out to long, leisurely breakfasts and enjoying the company of one another and perhaps even some friends.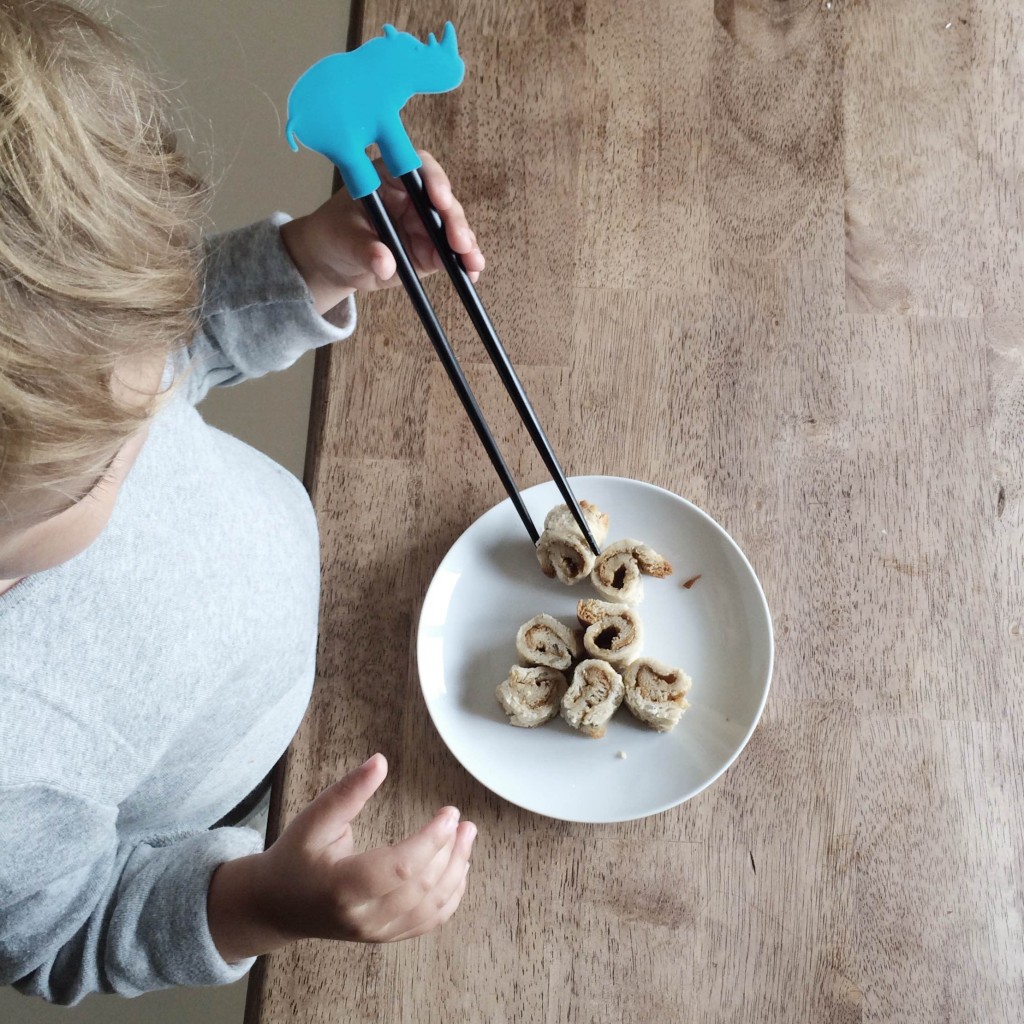 And then we had kids. And life got, well, busy. Dinnertime has become a mad dash to get everyone fed and cleaned up and weekends are filled with soccer games and birthday parties and any number of other things that consume the typical American family's schedule. In the back of my mind, I knew this wasn't good. I knew the benefits of sitting down to a meal together as a family–improved performance at school and overall health as well as a decreased risk of obesity, substance abuse, and so much more–but no matter how hard I tried to set a good precedent at the beginning of each week, by Friday we were all scarfing pizza in separate rooms, faces buried in our electronic devices.
We needed to make a change, but I clearly couldn't do it on my own. Enter DinnerCall and the #billiondinners challenge. Founded right here in Indianapolis, DinnerCall is a free app that's used to track meals you have as a family, with a "family meal" being any time two or more people (friends count too!) sit down to share a meal and be fully present. You can log your meal, share a photo, and encourage others all around the world to do the same. The goal is to reach one billion meals logged, inspiring not only individuals and families, but societal change as well–one where we take back mealtime, engage in real conversation and experiences with our family and friends, and put our loved ones first. One billion dinners sounds like a lot, but can you imagine how positively impacted our society will be when we reach that milestone? And it's not out of reach by any means… If each household tracks just 10 dinners, we'll have collectively tracked 1 billion dinners!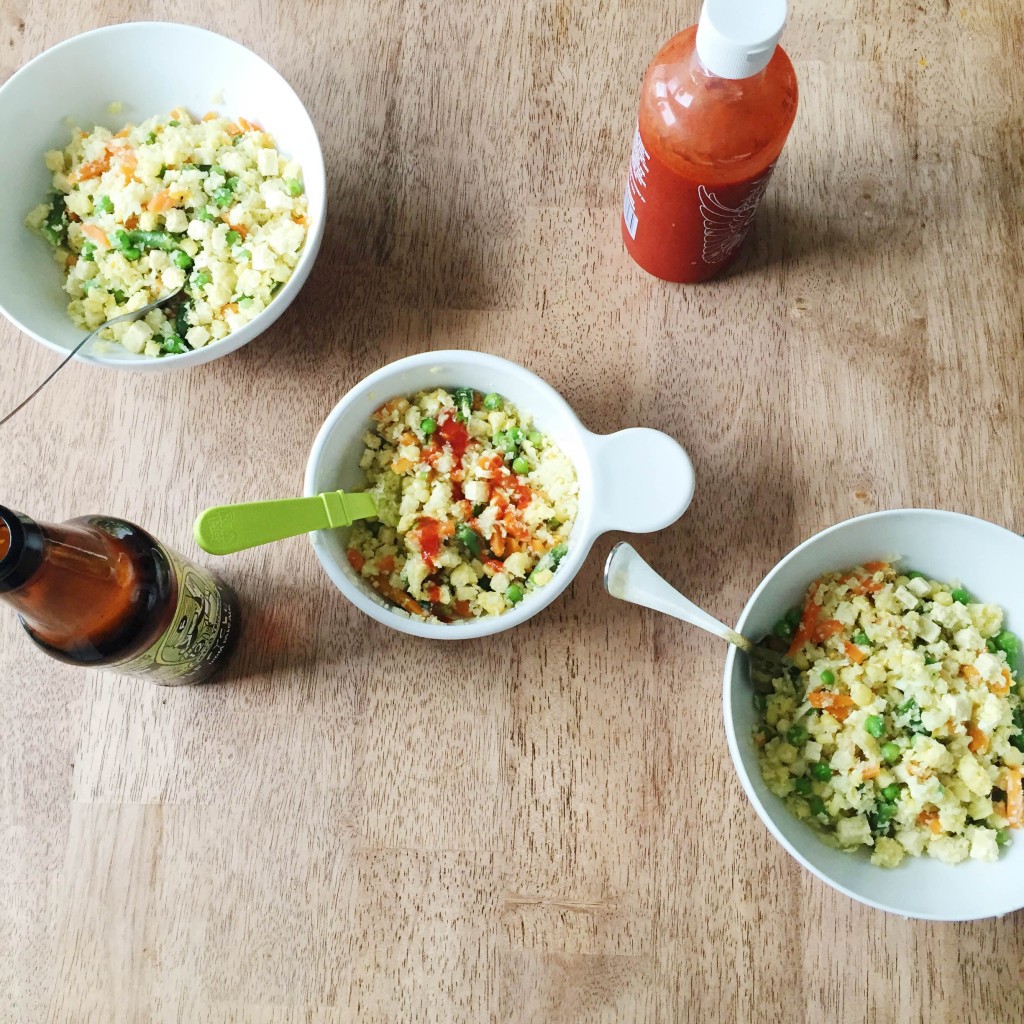 Using the DinnerCall app is quick and simple. Once I downloaded it from the app store, I was immediately able to begin tracking our meals. The app keeps track of the duration of your meal and even provides you with a conversation starter such as "If you had to eat one vegetable for the rest of your life, what would you pick?" You can also see how many other people around the world have tracked their meals or are eating at the moment, which was neat and really made me feel like we were a part of something bigger than just us. Once the timer began, I put my phone away and we were able to enjoy our meal without distractions. We discussed the conversation starter, but also talked about work, school, upcoming weekend plans, and much more. Leaving the table I felt renewed and grateful, the same way I always do when I power down and give full attention to the people I'm with. That's not to say that every meal is going to be perfect and cut from a scene in a movie. Dinner (and life) is messy and some meals are going to go more smoothly than others. Plus, one day you'll look back on that time the baby dumped an entire bowl of spaghetti on the cat and laugh.
Another thing I love about this movement is that it actually takes the pressure off of dinnertime. My husband travels a lot and works late on occasion, so getting everyone around the table in the evening can be a real struggle. Participating in the challenge has made me realize that breakfast or lunch can be a just as valuable time to unplug and be present, even if it's just my son and I. It's okay to not eat dinner together every single night. The goal is to connect with those who are around you, any meal of the day.
Will you join @indymomsblog in being a part of the Billion Family Dinners Movement and take the #billiondinners challenge? Starting today, see if you can log 10 meals in the next two weeks by downloading the app and tracking your family meals and encourage others to do the same! Follow DinnerCall on Facebook, Instagram, and Twitter and use the hashtag #billiondinners (be sure to log your meal in the app so that it counts toward the billion dinners and the two week challenge) to share your story!
---
Two-week update: We just wrapped up our 10 dinners in 2 weeks challenge and I'm happy to report that we were actually able to exceed the challenge by 8 dinners, bringing our family to a total of 18! When I began this challenge, I thought getting to 10 dinners would be a struggle, as breakfast is most often eaten in a hurry and many nights my husband doesn't arrive home until well after we've had dinner. The #billiondinners challenge has made me realize that every single person doesn't need to be present in order to benefit from a family meal. Some of the sweetest moments I've had in the past couple weeks were when it was my son and I, just the two of us, sharing breakfast together. Powering down helped us to connect and made me realize that when he gets that one-on-one time, he's less likely to get frustrated with me later on in the day.
Logging meals as a family and powering down also helped me to be more intentional with my time in general throughout the entire day. Instead of keeping my phone on my person, where I was tempted to promptly respond to texts, phone calls, and emails, I left it plugged in, which not only kept me on task throughout the day, but helped me to be more present and available to those around me.
Before this challenge I didn't realize how much we all needed to use dinner time to reconnect as a family. Evening is often the only time my husband gets to see our son, so spending dinner fully-focused on one another left us feeling refreshed and more connected than if we were to rush through the meal on our devices or eat in separate rooms.
Overall, the #billiondinners challenge has had such a positive effect on our family that I'll be continuing to use the DinnerCall app to track our meals as a family. My goal is to log 7 meals a week, but I won't stress too much over that number, as I know that as long as we are consistently spending that time unplugged together, we're all reaping the benefits that eating as a family has to offer.
How many dinners were you able to track as a family in two weeks? Be sure to log your meals in the DinnerCall app and share your photos on social media with the hashtag #billiondinners!