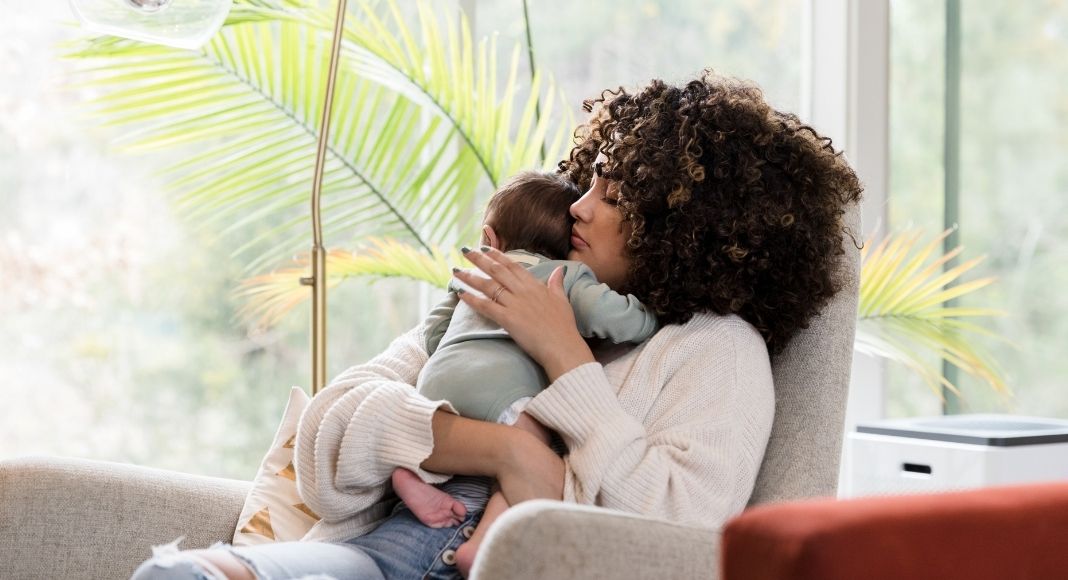 It may not be a popular opinion, but I can't wait to love my postpartum body.
I'm sure there will be moments when I loathe that statement, and maybe even myself. But this isn't a new journey for me. With baby number three coming at any moment, the ups and downs of the postpartum period are something I'm very familiar with. In fact, I don't think I've ever said before now that the postpartum body is something I "long" for.
Now don't get me wrong… I actually do love being pregnant. I love the miracle of life taking shape right in my very own, awesomely empowered body. This time though I'm more looking forward to what comes next.
This time I'm not going to worry about the number on the scale (despite the fact that this pregnancy has given me the highest number yet).
I'm not going to worry about what diet culture and influencers are telling and showing me.
I'm not going to worry that before this pregnancy I was so much faster and fitter and stronger.
I'm not going to "wellness so hard" that the journey to a new and better me starts lacking all joy.
I'm going to be proud of my postpartum body.
I've definitely hated my body. I've singled out multiple minuscule areas I'd like to change. I've exhausted my body daily… before, during, and after babies. I've mistreated my body. I've 100% complained about my body. I mean, when your feet are resembling the Nutty Professor's transformation in the final baby countdown days or you're leaking from everywhere in the early weeks of bringing baby home it's not hard to find something to gripe about.
But this time, I'm going to love my postpartum body. I actually look forward to reflecting on the magical, wondrous process it's undergone.
It will be squishy. It will be stretched and marked. It will be weary and raw. But it will be perfect. It will be exactly what this sweet baby boy needs. He won't look at my lopsided boobs or cellulite dimples and judge. He won't care that I'm scarfing down a Big Mac at 10am because breastfeeding makes me ravenous. He won't care that I haven't picked up a barbell for a week. He will just know that I'm his home. I'll need him and he'll need me, no matter what I look like in the mirror. I'll rest, soak in each precious moment, and do my best daily to cultivate a growth mindset in all aspects of postpartum life.
With two other young kids at home, I also want to show them what a healthy body image is. I want them to see me being the best, messiest version of me. My three boys won't need a mom that kills herself in the gym to get a pre-baby body back. They need a mom that's present, loving, and whole in body, mind, and spirit.
So no matter what happens between the third and fourth trimesters, I'll embrace my postpartum body with appreciation and respect. I'll love my postpartum body with every extra pound and inch and imperfection of my being.