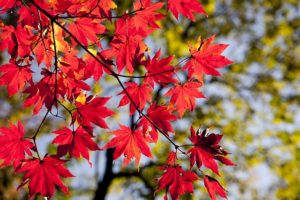 My Family Is Transracial
I am a proud mom to two daughters, one is biological (6) and the second is adopted (1). There is a 5 ½ year gap between my girls, which was not the plan, but an amazing gift, nonetheless. Being six years old, my oldest understands a lot of what's happening around her. This comes with both its benefits, and its challenges.
For the last 14 months my husband and I have adapted to our new family dynamic. About a year and a half ago we adopted our daughter. Adoption, itself, is complex and beautiful. Adding to that complexity are the nuances that accompany transracial adoption. It isn't uncommon for strangers to ask intrusive questions when they found out a family is an adoptive family. But, with some families, strangers don't even know to ask. With ours, the difference in our skin color signals our adoption almost right away. As a transracial adoptive mother, I find myself trying to navigate how the world sees us.
What I realize, at the same time, is that my daughters are also learning to navigate this. While our baby still has some time before she really starts to understand what's going on, our oldest daughter has shown some signs of realizing what's going on. As the mom, I can realize that this is part of our journey and what we signed up for. What I also realize is that this is something we signed our girls up for, as well. While we chose this, they did not.
Our Journey as a Family
This weekend we decided to venture out to a nearby Indianapolis apple orchard for apple cider donuts. To be honest, I have spent a lot of time planning how I would respond the first time it became evident to me that our daughters realized how others may be looking at is. But, frankly you can never really plan enough for this.
Two other children were continuously looking at my girls out of what I assume is curiosity. Their repeated staring made my oldest very uncomfortable. Eventually she verbally asked me why the girls wouldn't stop staring. Before I could respond, she looked straight back at them and then leaned over to snuggle and kiss her sister. Even though she asked me, it seemed like she already knew. I was really proud of both of them. This small act of love was also maybe her first step in affirming our family to the outside world.
I realize that we are not inventing the wheel, here. Transracial families are not new. But that's what makes this more surprising. There have been many before us and will be many after us. So, frankly I am always surprised how others seem to react to us.
This is a relatively new journey for our family, one we will continue to figure out. We will take it in stride, and learn along the way…and trust that it is worth it not only for my girls, but to advocate for change in our community, even if its just through small acts of love. .